Metal Roofing vs Spanish Tile: Advantages and Disadvantages
December , 2022 | 7 min. read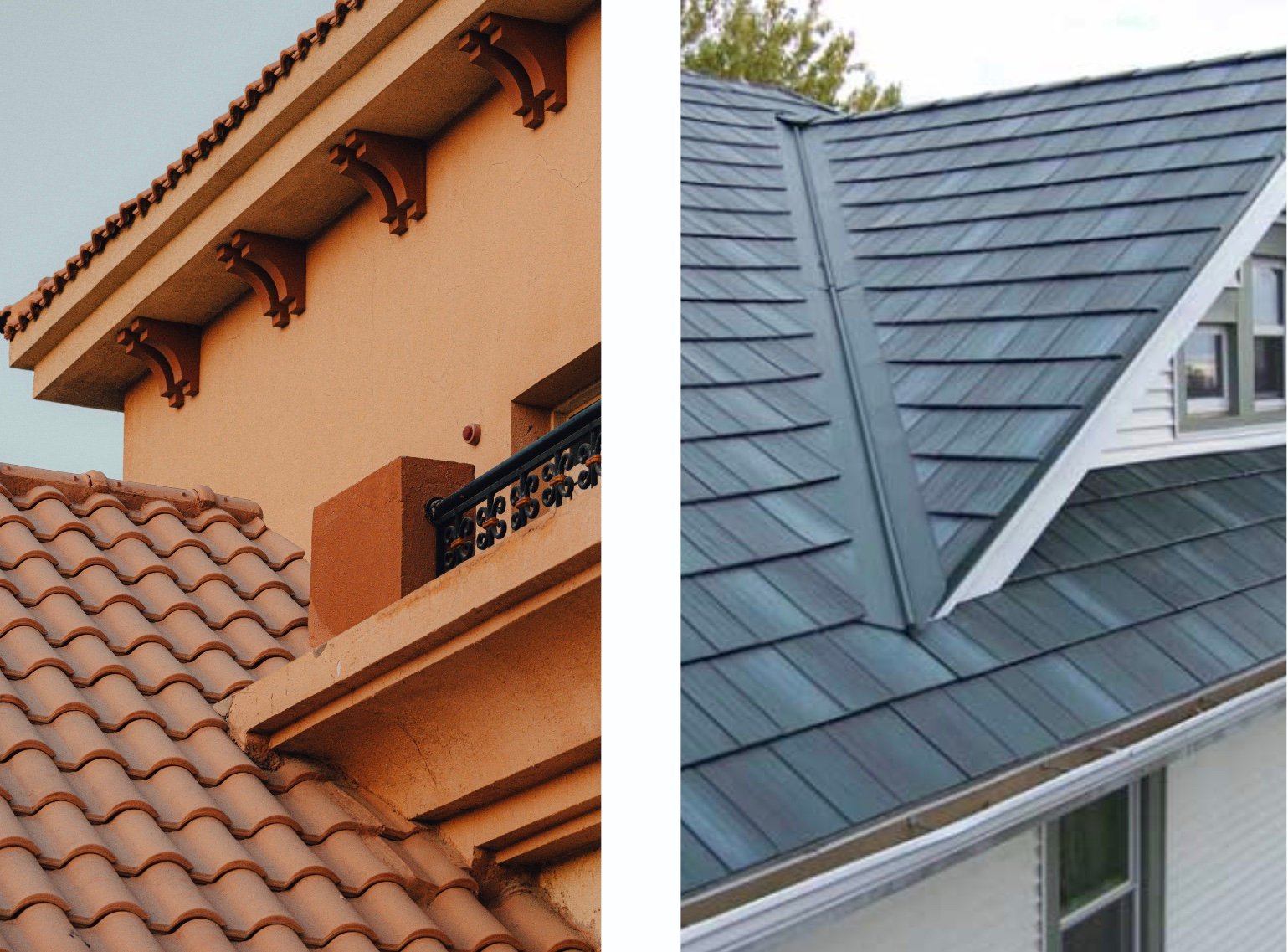 Metal roofing is chic and simple. It's functional while adding curb appeal and flare to any home. Spanish tile is unique, though, and its vivid hues and distinctive design are sure to stop you in your tracks. If you're a Floridian like me, you know that the battle between these two luxury roofing materials is never-ending. They're both popular and beautiful in their own ways, but which is better? Metal? Or Spanish tile?
At RoofCrafters, we're skilled in installing both metal roofing and Spanish tile and have been doing so in the Southeast for the past 30 years. To our family, we love all roofing materials, but maybe we're biased because it's what we do best. So, we'll have to let you decide which is the winner.
That being said, let's put these materials to the true test. Metal roofing, joining us from Trenton, New Jersey, weighing in at 1.5 pounds joins the ring to our left. Spanish tile, originating from Southern Spain, weighing in at 8 pounds joins the ring to our right. Let's get ready to rumble folks because, in this article, you'll learn about the advantages and disadvantages of both metal roofing and Spanish tile. Boxers, are you ready? Fight!
What is Metal Roofing?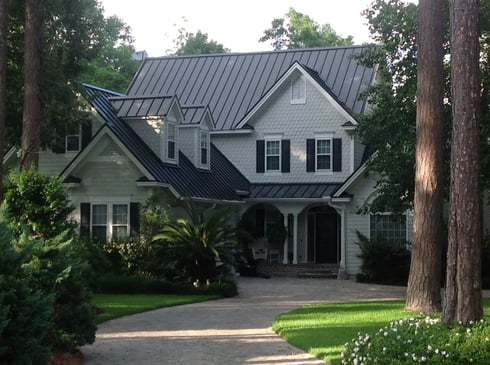 Over the past 20 years, metal roofing has become one of the most desired roofing materials in the industry. Metal roofing gained its popularity in the early 1900s, and in recent years, aluminum, steel, and galvalume have become the 3 most common types. When determining if a metal roof is best suited for you and your home, it all comes down to personal preferences and budget. That being said, let's take a look at the advantages and disadvantages of metal roofing.
Advantages of Metal Roofing
Durability
Metal roofing is by far the most secure and safest option available when it comes to withstanding harsh winds and rain. If you're in need of a roof that's prepared for high winds, a metal roof can provide you with that. In fact, according to the Metal Roofing Alliance, metal roofs can withstand gusts of up to 180 miles per hour, making them a top choice for wind-resistant roofing solutions.
Energy Efficiency
Metal roofs reflect solar heat as opposed to absorbing it, resulting in a rather large reduction in cooling costs. Metal acts as an insulator, so while it reflects the sun keeping you cool in the summer, it will keep you warm in the winter, too. By investing in a metal roof, you'd be surprised by how much you'll save on your electric bill.
Curb Appeal
Metal roofing offers a variety of color choices, finishes, and shapes. While we usually attribute asphalt shingles to having the most variety, in recent years, metal roofing has surpassed the All-American asphalt shingles in design elements. With over 100 different colors to choose from, metal roofing adds immense style and functionality to your home.
Disadvantages of Metal Roofing
Expensive
One of the disadvantages of metal roofing is the material costs. Here are the top 7 most common types of materials used for metal roofing and their associated costs:
Copper metal roof - average cost is 22.33 to 31.18 per square foot

Lead metal roof - average cost is 19.78 to 28.51 per square foot

Zinc metal roof - average cost is 18.63 to 26.97 per square foot

Terne metal roof - average cost is 17.25 to 24.43 per square foot

Aluminum metal roof - average cost is 13.92 to 19.77 per square foot

Steel metal roof - average cost is 9.52 to 18.90 per square foot

Galvalume metal roof - average cost is 8.22 to 17.89 per square foot
Noise Level
The noise level on metal roofs isn't exactly a disadvantage, did I trick you? Most people tend to think that metal roofs are noisier in the rain than traditional asphalt or tile roofs, but that isn't exactly the case. Why? Well, your roofing material of choice, in this case, metal, isn't installed directly over your living space; there is an entire roof deck separating the two. Due to the roof deck, metal roofs can actually reduce noise from rain, hail, and other extreme weather conditions we Floridians often face more effectively than others.
What is Spanish Tile?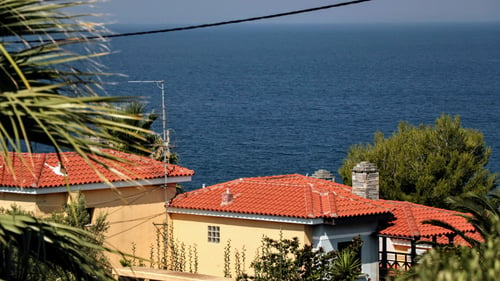 Spanish tiles have an "S" shape design and are mostly made of terracotta clay. Their beautiful and rich color make them a popular choice for many American homes, especially those residing in the Southwest. Unlike a typical roofing material, such as asphalt shingles, Spanish tiles are uniform in design, so they're unable to be staggered. This makes them more difficult to install, but nevertheless, when properly arranged, Spanish tile has the ability to add curb appeal to any home. Let's take a look at the advantages and disadvantages of these tasteful tiles, shall we?
Advantages of Spanish Tile
Curb Appeal
To put it frankly, Spanish tiles are stunning and catch the eye of any passerby, family member, or guest. Their rich, burnt-orange color reflects a gorgeous red aura under the sunlight, making it incredibly hard not to be fascinated by their beauty. Not only will your home be the envy of the neighborhood, but when you install a Spanish tile roof, you could potentially double your resale value.
Longevity
Spanish tiles are built to last, and because of their durability in unfavorable weather conditions, these tiles can quite literally last you a lifetime. Pardon my morbidity, but many Spanish tiles even outlast their homeowners, which is the reason why most roofing companies will pledge 50 to 70-year material warranties on them.
Environmentally Friendly
It's the 21st century, who doesn't love being green? In the generation of electric cars and paper straws, lowering your carbon footprint is all the rage, and opting for Spanish tiles is about the greenest roofing material you can choose. They're made of clay and other natural materials, meaning they are super environmentally friendly to manufacture and are recyclable, too!
Low-Maintenance
Spanish tiles are a low-maintenance material, so it's likely that you won't have to worry about spending your rainy day funds on roof repairs. Although they're expensive, their durability eventually pays off, even for those living in regions where harsh weather is prevalent.
Heat Resistant
Contrary to Nelly's beliefs, it's not getting "Hot in Herre" when it comes to Spanish tile, folks. Clay tiles have the ability to reflect the heat from the sun, while also insulating your home in the chillier months. That "S" curve design helps to ventilate your attic, too.
Disadvantages of Spanish Tile
Fragile
Although Spanish tiles are durable in severe weather conditions and heat, sadly, they're prone to cracking in colder temperatures or breaking from heavy impacts like hail or other fallen objects. For these reasons, Spanish tiles function better in dry, warm climates.
Hefty
Much like myself in middle school, these tiles are pretty heavy. In fact, on many homes, roof structural reinforcement is required in order to hold the weight of the tiles. A square of Spanish tiles can weigh anywhere between 700-1,100 pounds or more, so it's incredibly important that the roofing underlayment is in good working order.
Pricey
The beauty and functionality of Spanish tile come at a steep price, which is by far their most significant disadvantage. The roofing materials are expensive on their own, but when factoring in a difficult and even dangerous installation, a professional roofing contractor will charge you accordingly.
Should I Choose Metal or Spanish Tile for My Roof?
When it comes to choosing between metal and Spanish tile for your next roof replacement, it's important to weigh your options and consider the advantages and disadvantages of both materials. At the end of the day, there's no clear winner. Both metal and Spanish tile are wonderful options, and the material you choose will depend on your budget, aesthetic, and qualified contractors in your area.
At RoofCrafters, we're skilled in installing both metal roofing and Spanish tile, but we know that choosing between the two is not always easy. If you'd like professional guidance, be sure to drop us a line on our contact page. One of our friendly representatives will be happy to assist you with any questions you may have regarding metal roofing and Spanish tile.
If you're struggling to find the best contractor for the job, be sure to download "The Top 10 Most Critical Questions You Want to Ask Your Potential Roofing Contractor". This checklist includes several different prompts to ask your roofer to prepare you to hold the company accountable for its quality of work and services when it comes to your roof replacement.
My name is Cassie, and I'm the Content Manager here at RoofCrafters. I was born and raised in Chicago, Illinois, and made my way out to Florida post-college graduation. I'm incredibly passionate about writing and creating valuable content that helps others with the collaboration of my marketing team. When I'm not working, I enjoy shopping (a little too much), spending time at the beach, and reading!