Unlocking Financing Solutions for Your Roof Repair in Augusta, Georgia
June , 2023 | 8 min. read
By Scott Wilson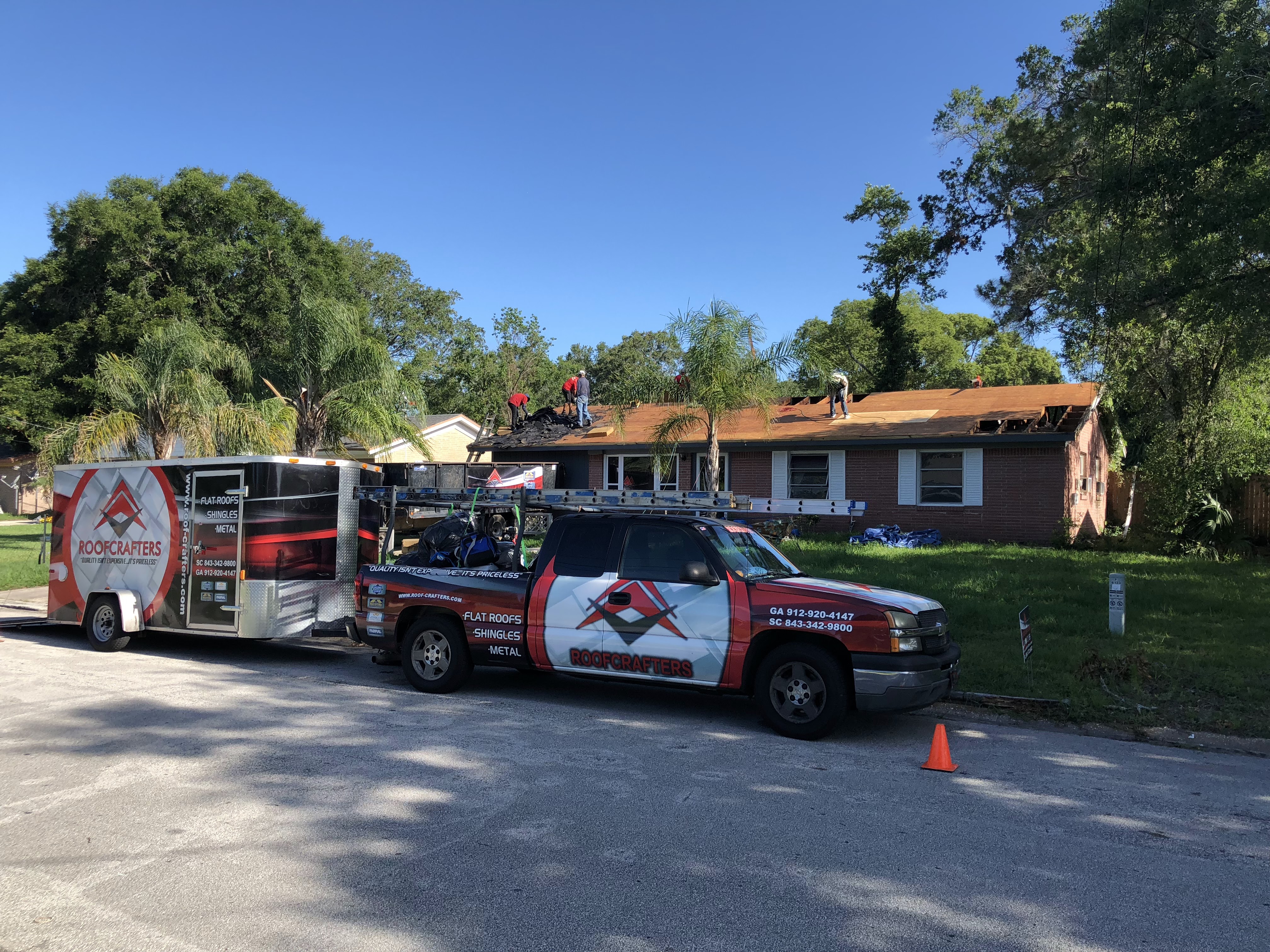 Living in Augusta, Georgia, our roofs often encounter various weather extremes throughout the year. The blazing summer sun, the occasional hail storms, and even our brief but frosty winters, all put considerable strain on our rooftops. This consistent exposure to harsh elements, despite our best maintenance efforts, leads to the need for roof repairs.

A roof repair project often springs up without notice, and more often than not, it happens when our budgets are stretched thin. We get it.
Being a homeowner in the heart of the CSRA region, we know you have plenty to worry about. This is where we, at RoofCrafters, step in. With three decades of experience in the roofing industry. Yes, we've repaired countless roofs. Yet, we've also assisted homeowners in financing plans to accommodate their roofing needs. Now we want to help you!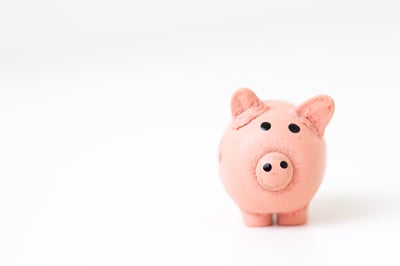 We understand that the concept of financing a large roof repair can be quite daunting, especially if it's sprung upon you unexpectedly. As you navigate through this article, you'll gain a clearer understanding of the financing process for roof repairs. We'll cover the next steps and the various payment methods that you can use for your roofing projects.

Here at RoofCrafters, we're committed to empowering homeowners like you in Augusta, Georgia. By the end of this article, you'll be well-equipped to navigate the financial aspects of your roof repair project confidently. So, without further ado, let's dive in!
What is Financing in the Context of Roof Repair in Augusta, Georgia?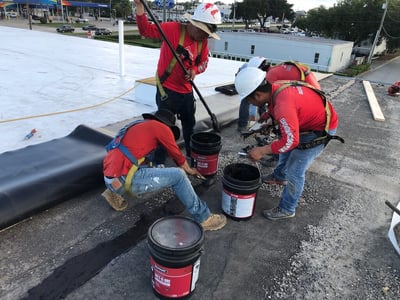 A large number of Americans resort to financing options when faced with costly purchases. Roof repairs or roof replacements in Augusta, Georgia is no exception. If you find yourself in need of a hefty roofing project but lack the immediate funds to cover it, financing emerges as a practical solution. It entails the provision of a payment plan tailored to your specific affordability.
The beauty of these loan arrangements lies in their simplicity. All loans extended for roof repairs are simple interest loans without any penalties for early payoff. This means, by settling your roof loan ahead of time, you can cut down on the interest you would otherwise have to pay.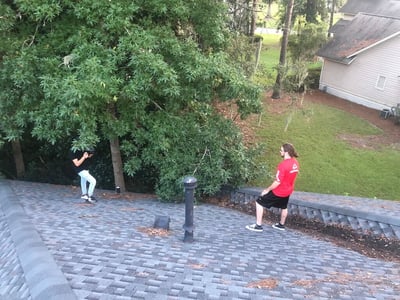 Despite the roof being a vital component of any home, it's often overlooked by homeowners. Regular maintenance gets postponed, usually until serious damage becomes an interior problem.
If you've managed to put some money aside for such "rainy day" scenarios, that's commendable! Unfortunately, many of us homeowners find ourselves unprepared. An unexpected roof crisis strikes at the worst of times.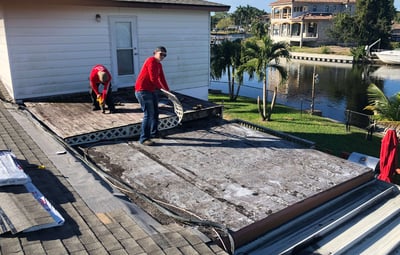 Even in scenarios where your insurance can cushion some of the blow. You could still have a significant deductible that might strain your budget. In such instances, financing your roof repair can be a lifesaver.
Most homeowners in Augusta and the entire CSRA region are unaware of the plethora of financing options at their disposal. From government programs and home equity loans to private financing, there's a range of solutions to consider. But, committing to any of them. It's important to undertake thorough research and arrange for a professional roofer to inspect your roof. This will ensure that the financing decision you make aligns with the exact needs of your roof repair project.
Can I Finance a Roof Leak Repair in Augusta, Georgia?
You may be asking yourself, "Can I finance a roof leak repair in Augusta?" The unequivocal answer is, yes. When exploring financing options for your roof repair. It's advisable to get at least three quotes from reputable local roofers in Richmond County or the CSRA region.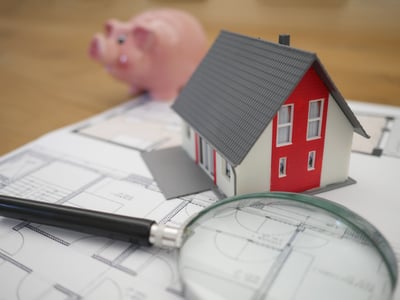 If you find significant discrepancies among the quotes, ask questions. It's important to inquire about the reasons behind these differences. Some roofers may use superior materials and this could drive up the cost. However, this would ultimately result in a higher-quality roof with an extended lifespan.
Another factor that could influence the price is the warranty. A long-lasting warranty may inflate the final price. But it also offers peace of mind knowing that the company stands by its workmanship and will address any issues if they arise.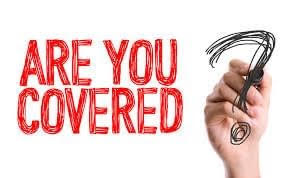 Ensure that you review each quote to learn the exact amount you'll need to finance for your roof repair. Making an informed decision is key when dealing with such a significant home improvement project in Augusta, Georgia.
Benefits of Financing a Roof Leak Repair in Augusta, Georgia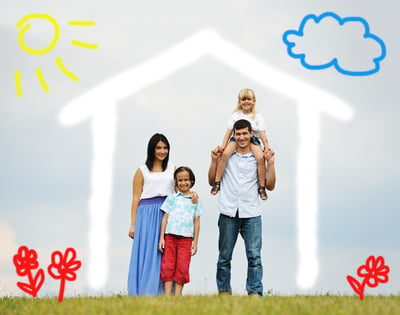 Financing your next roofing project in Augusta, Georgia brings a slew of enticing benefits. Here's why it might be the right choice for you:
Affordable monthly payments: Instead of a daunting lump sum, make manageable payments over time. Low-interest rates could also be a perk, depending on your payment terms and credit history.
Deferred upfront payment: 0% financing upfront allows you to delay lump sum payments. This is done without accumulating interest. Remember to pay off the loan within the specified time to avoid penalties.
Postponed payments: Some loans permit you to delay payments for a set period. A lifeline if immediate roofing work is required for safety reasons. Regular payments with interest kick in once this period elapses.
Speedy approval process: The loan application process for roof financing is fast and paperless. Thanks to today's technology. Upon reviewing your information, approval notices arrive quickly, often within minutes.
Invest time in and research before diving into a financial commitment of this size. A well-informed decision today prevents regret down the line.
Exploring Other Options in Augusta, Georgia
If you're residing in Augusta, Georgia, and contemplating other choices, you're not out of alternatives yet. Two more popular strategies are often pursued by homeowners:
Filing an insurance claim: If your roof issues are storm-related your homeowner's insurance policy may cover the repair. This process can be complex, so ensure to have a roofing contractor with insurance experience on your side to assist with the paperwork.
Applying for a personal loan: Personal loans can be another doable solution. The terms and conditions can be more flexible compared to other financing options, but interest rates may be higher.
It's crucial to weigh all your options and make the decision that best suits your financial situation and the condition of your roof.
Navigating the Insurance Claim Process in Augusta, Georgia
A common way homeowners reduce the costs of their roof repair project is by utilizing their homeowner's insurance. If your roof leak is a result of damage, you may be able to use your policy to help cover the cost of your repair. If you're interested in taking this route, be sure to document the damage and contact your insurance company.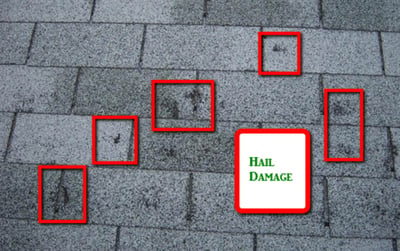 As a general rule of thumb, most homeowners insurance companies will pay for damages caused by acts of nature, but if your roof leak occurred due to a lack of proper maintenance or old age, it's doubtful that your repair will be covered.
Securing a Personal Loan for Your Roof Repair in Augusta, Georgia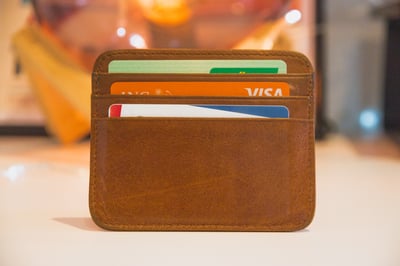 Some homeowners will opt for a personal loan to pay for their roof repair rather than finance through their roofing company of choice. According to NerdWallet, "a personal loan is money borrowed from a bank, credit union or online lender that you pay back in fixed monthly payments, or installments, typically over two to seven years." It's important to note though that personal loan interest rates tend to be higher than your typical financing option.
Should I Finance My Roof Leak Repair?
Financing is always a great option for paying off your roof leak repair. Before you decide which financing option would work for you, find out how soon you need the money. It will also help to know how quickly you can secure the financing you need.
A roofing contractor with great qualities will tell you how soon you need to arrange your roof repair to avoid further damage to your home. This information will give you a better idea of what you're risking if you wait longer for your preferred type of financing.
RoofCrafters offers financing options, and we're eager to help you get started on your roofing journey. If you're inquiring about financing your roof leak repair, curious as to what the best option is for you, or simply have a few questions, drop us a line on our contact page, and one of our friendly client experience agents will be in touch. To get financing click the button below.
My name is Scott Wilson, and I am an estimator at RoofCrafters Roofing. With over 24 years of industry experience, my main objective for every roofing project I tackle is to make the process as smooth and seamless as possible for home and business owners. Outside of work, you can find me hiking, spending time in nature, and working on my overall fitness!