Don't Break the Bank on Your Roof Estimate: Try Virtual Roofing In Jacksonville, FL
May , 2023 | 10 min. read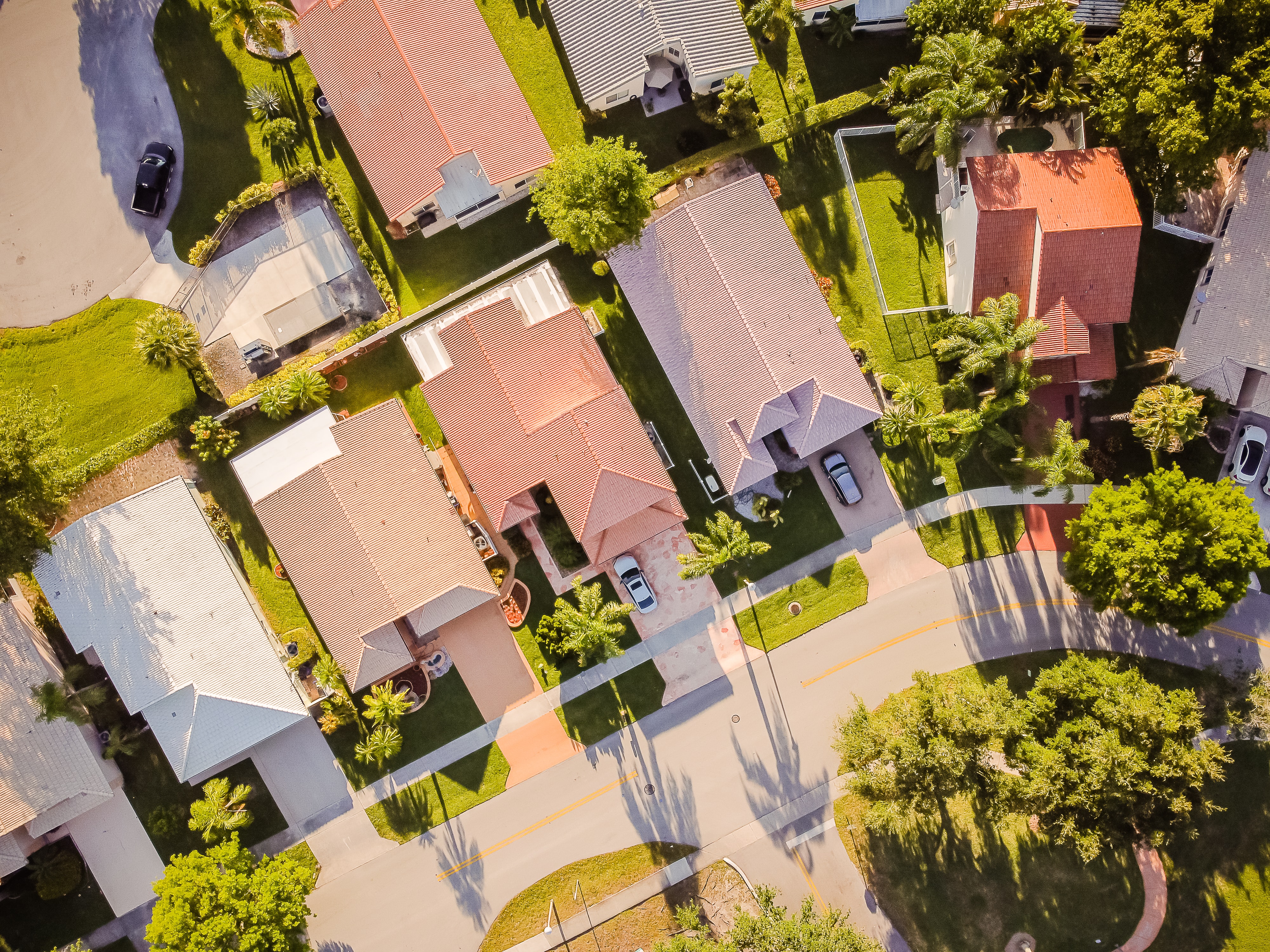 Looking to get your roof replaced in Jacksonville Florida?
Are you dreading scheduling a roofing salesperson to come to your home? Taking up, only lord knows how much of your valuable time.
Do you wish there was a way to get a roof estimate without sacrificing your family time?
We understand the inconvenience that comes with scheduling a salesperson to come out and provide you with a roof estimate. It's like going to a car lot to buy a new car...It's dated!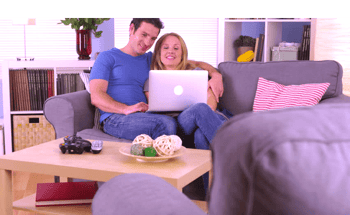 With over 30 years of experience in the industry. RoofCrafters has seen firsthand the challenges homeowners face in getting roof estimates. That's why we offer virtual roof estimates as a convenient and time-saving option for our clients. We're committed to providing our clients with the best possible service. Virtual roof replacement estimates are just one way we're fulfilling that promise.
In this article, you'll learn:
How virtual roof estimates work
The advantages of virtual estimates
The disadvantages of virtual estimates
How to get your virtual roof estimate
We'll also share some tips on how to prepare for a virtual estimate. And hopefully, by the end, you'll know if getting a virtual roof replacement estimate is the best option for you.
Let's dive right in!
How Does a Virtual Roof Estimate in Jacksonville, FL Work?
With the advancement of technology over the past 20 years. Getting a virtual estimate has never been easier. Your home may be a little different from your neighbors or your Aunt Edna's across town. But for us, having done thousands of roofs over the past 3 decades, they're mostly all the same.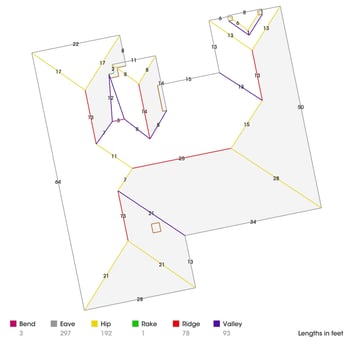 They may be a different size or shape, but a roof is a roof and the roof replacement process is the same. That's how we're able to save you time and money. And here's how it works:
Provide your information: To get a virtual roof estimate, you'll need to provide your name, address, and contact information. This allows us the ability to order the satellite imagery of your roof and provide you with an accurate roof replacement estimate.
Make selections: You'll also need to answer a few questions. This is to help us better understand what you are looking for in a new roof. (Example: Type of materials you want and the level of warranty)
Satellite imagery inspection: We'll use high-resolution satellite imagery to inspect your roof. The imagery will show details such as the roof's slope and the type. (hip or gable) The placement of vents and chimneys, and most important - your roof's measurements.
Estimate preparation: With the satellite report in hand, we will then prepare a virtual estimate. Taking into consideration the answers you gave us. We'll also provide you with 1 to 2 alternative options for your review.
Estimate delivery: Once the virtual estimate is complete, your virtual estimator will deliver it to you via email in a video format. The estimate will include a breakdown of the scope of work, the cost, and any other important details.
Follow-up: We'll provide you ample time to review the estimates. Our virtual estimator will contact you to review the estimate and answer any questions or concerns you may have about the estimate. They'll review all your selections. They also may offer a physical onsite inspection of your roof as a follow-up if needed.
Schedule the work: Once you've made your selections and signed the agreement. We'll get the permits, pick a date, and schedule your roof replacement.
Virtual Roof Estimates: Benefits and Advantages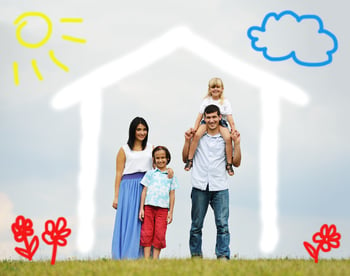 Getting a virtual roof estimate can have a positive impact on family time. By freeing up your precious time. Also, it has a positive impact on the roofing industry and the economy as a whole. It reduces overhead costs, making roofing services more affordable. Here's a list of the benefits and advantages:
Saving time and increasing efficiency: By getting a virtual estimate you save time and we save time. You can free up more time to spend with your family and help increase the time the sales rep can spend with homeowners who need onsite inspections. This increases efficiency and productivity.
Reducing costs: Virtual estimates help save on costs associated with travel. Costs such as employee salary, gas, and vehicle maintenance. These savings are passed on to you in the form of lower prices, making the roofing services more affordable for you.
Boosting technology adoption: Virtual roof estimates rely on advanced technology. Satellite imagery and drones. By adopting these technologies, we stay competitive in the marketplace. This leads to helping decrease the cost of our services.
Convenience: Virtual estimates can be done from the comfort of your own home. Making the entire process more convenient for you. You don't have to take time off work or rearrange your schedule to meet with a salesperson.
Improved accuracy: The use of satellite imagery provides accurate measurements of your roof. This helps ensure that you get an estimate that reflects the actual amount of work required.
Faster turnaround time: Without the need for an on-site inspection. Virtual estimates can be ready right away. This means that you can get an estimate faster, which can help you move up the timing of your roof replacement.
Better communication: With virtual estimates, we'll share images and videos of your roof estimate with you. This helps make it easier to understand the scope of the work required. It leads to better communication and better-informed decision-making.
.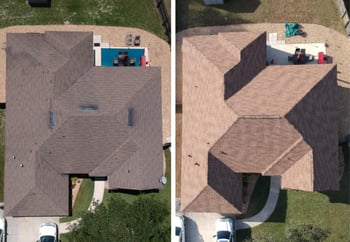 While virtual roof estimates can be convenient and time-saving. There are also some disadvantages to consider. We always recommend looking at any disadvantages before deciding if it's the right option for you.
Disadvantages of Virtual Roof Estimates: What You Need to Know
While virtual roof estimates do offer many advantages. Nothing is all rainbows and butterflies though, right? Not discussing the disadvantages of virtual roof estimates wouldn't be fair. So, here's a list of the disadvantages:
Limited accuracy: Virtual estimates rely on satellite imagery. If you have heavy tree coverage it may not capture all the details of your roof. Some roof sections may not be able to be measured and may need a physical onsite inspection.
Limited scope: Virtual estimates are not going to include a full assessment of your roof's condition. They only provide an estimate of the cost of replacing the roof, without identifying other potential issues or areas of concern. So, if you only need a roof leak repaired, you'll need to schedule an inspection.
Technology limitations: Virtual estimates rely on advanced technologies. These technologies may not always be reliable or may be affected by uncontrollable conditions. Such as tree coverage or location accuracy.
Limited personal interaction: You won't get the benefit of face-to-face interaction with a sales rep. If you love social face-to-face interaction this may not be the best option for you.
Less detailed estimates: Virtual estimates may not be as detailed as in-person estimates. When our roof estimators do an onsite inspection, they go into the attic to look for wood damage or structural issues.
Virtual Roof Replacement Estimate In Jacksonville: How to Prepare
Getting a roof replacement estimate in Jacksonville has never been easier. By simpling proving your information and answering a few questions. You can get your virtual estimate delivered right to your phone or computer. Here are 3 tips to be best prepared:
Have your information ready

Know the type of roofing material you want

Decide if you'll want to finance or pay out of pocket
The Information You'll Need to Have Ready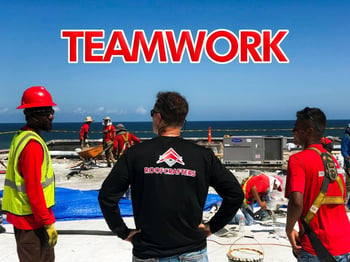 To start your virtual estimate journey we'll need the following information so we can order the satellite report of your property.
Your name
The address of the property
Cell phone number
Email address
Have the Type of New Roofing Material You Want Ready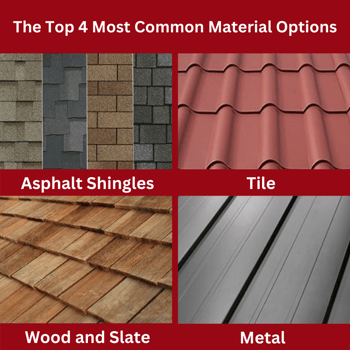 The most popular roofing material installed on homes in Jacksonville is asphalt shingles. Architectural shingles are the most popular of the 4 shingle styles. 3-Tab, Architectural, Upgraded Architectural, and Designer shingles are the 4 styles available.
.If you're not sure what style is right for you? Check out:
The 4 styles of asphalt shingles
(If you know you are going with shingles, we'll provide you with options after we order your report. So, no need to worry about choosing the exact shingle style or color right now) Now, if you'd like help learning how to choose the perfect shingle color for your home, check the asphalt color guide below!
Let's assume you don't want asphalt shingles ...and you haven't chosen the type of materials. We'd recommend you check out:
16 of the most popular roofing materials in 2023
Know How You Plan to Pay
Decide if you'll want to finance or if you're going to pay out of pocket. Like most large purchases,(houses, cars, pools, furniture, etc) financing may be the right option.
Just like any other item we finance, there are some fees associated with financing a roof replacement. So, we'll need to know if you'll want to finance your new roof before we provide the virtual estimate.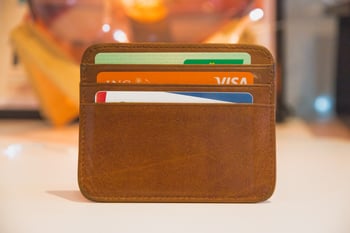 If you know you want to finance you can speed the process up and get pre-qualified here:
Once you have these items you're ready to start your virtual estimate journey...Just one more step.
Click the Button Below to Get Your Virtual Roof Replacement Estimate
We understand that getting a new roof can be a significant investment of your time and money. That's why we're excited to offer virtual roof estimates to busy homeowners in Jacksonville, Florida as a way to help you save your hard-earned money and time.
With virtual estimates, we can help you get the most value for your investment. You'll get the information you need to make a well-informed decision about your roof replacement in the convenience of your home. Without the hassle of in-person inspections and sales meetings.
So why wait?
To start your journey, click the 'Get My Virtual Estimate' button below and discover the convenience and value of a virtual roof estimate.
RoofCrafters has provided accurate estimates and high-quality roof replacements for over three decades. We have the expertise and experience to guide you through the entire process, from the virtual estimate to the final installation. Our commitment to professionalism, integrity, and excellent client experience will guide our actions.
We understand that choosing a roofing company is an important decision, and we're honored to have the opportunity to serve you. We'd love to help you get the best roof at a price that fits your budget. If you'd prefer a traditional onsite inspection, schedule your onsite inspection below.
At RoofCrafters, our mission is to provide job opportunities for others to thrive and grow while making a meaningful impact within our communities.