Everything You Need to Know About Decra Metal Roofing
April , 2023 | 6 min. read
By Macie LaCau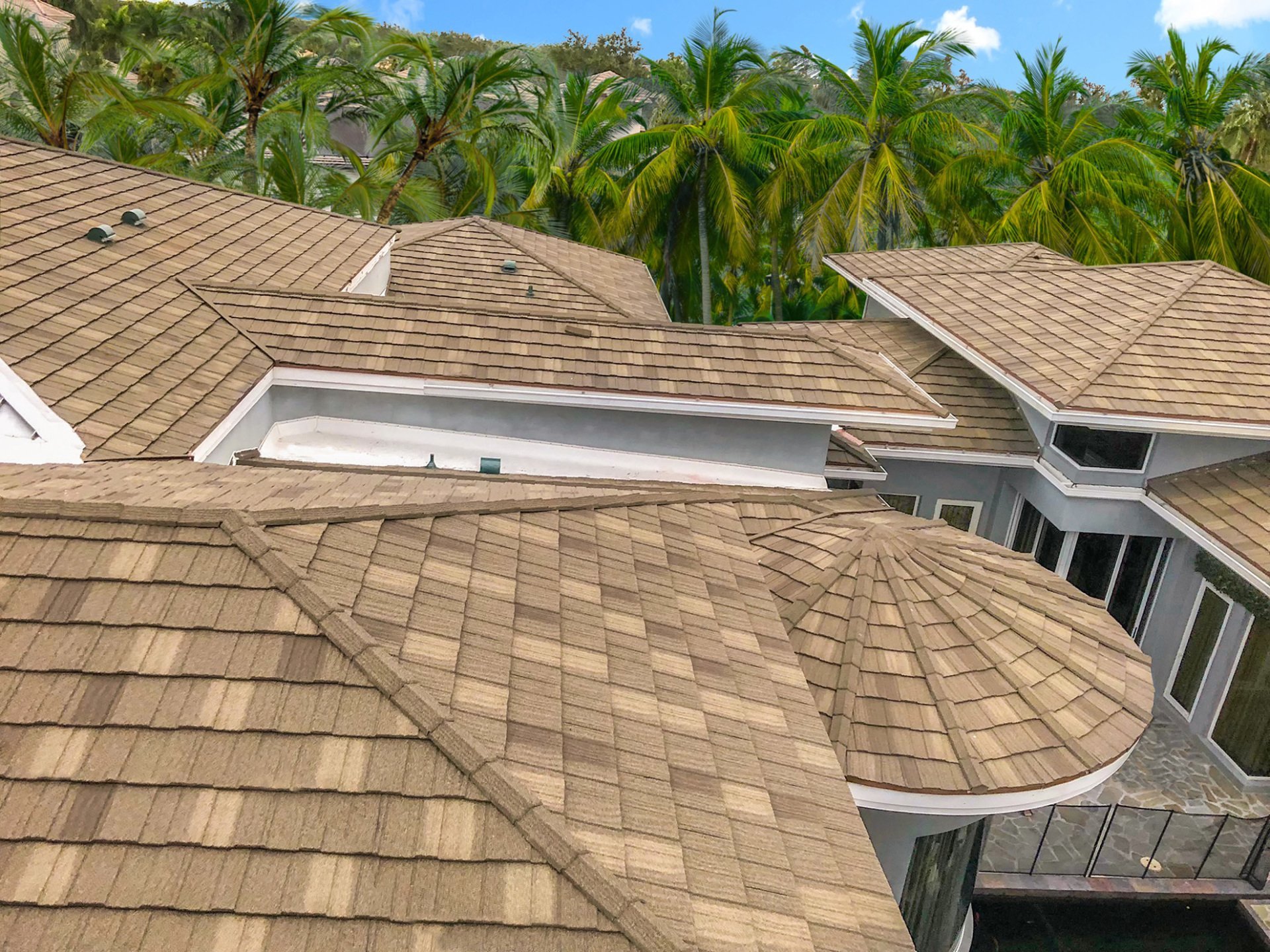 When the time to replace your roof arrives, you'll likely always have options. Many homeowners need help figuring out where to start when it comes down to choosing new roofing materials, though. And who can blame them? It isn't like the average person has to replace their roof often.
So, where do you start? When considering such a permanent investment, there are a lot of factors to keep in mind during the process. While it's easy to get frustrated, picking out your new roof can be equally as fun. If you're looking for something durable and long-lasting, metal may be a viable option for you. The problem with average metal roofing is some may find it unattractive. In this case, there's an alternative metal choice to consider: Decra roofing.
Here at RoofCrafters, we've been repairing and installing metal roofs for three decades. When it's time to think about a roof replacement, we're experts at helping you find an option that not only works for your home but one you adore just as much.
In this article, we'll go over all of the essential information about Decra Metal roofing, from what it looks like to how much it may cost you to have it installed. Let's begin!
What is Decra Metal Roofing?
Decra roofing is a metal alternative to popular asphalt or wooden shingles. But don't get Decra confused with a traditional metal roofing system.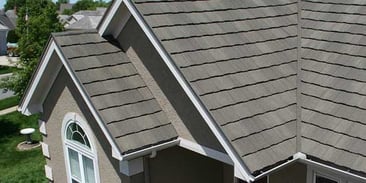 Decra panels aren't the colossal metal panels that are often seen in barns and factories. The long metal sheets seen on those buildings are most likely made of corrugated or standing seam metals. Instead, Decra metal roofing is made up of small rectangular panels, similar to asphalt shingles. These panels are made of robust and durable steel and can be stamped to replicate just about any roof style, including shingles and tile.
The metal panels are coated with small stones to create a magnificent stone-coated steel roof that offers excellent curb appeal. Every Decra roofing product starts with a piece of steel that is coated with an aluminum-zinc alloy. This precise alloy formula gives Decra steel an average lifespan of up to 4 times that of traditional galvanized steel, which is incredibly impressive.
After that, an acrylic resin is applied to both sides of the coated steel. The resin, which is tinted brown, is specially formulated to protect against fingerprints and scuffing while handling the product. Next, another layer of durable acrylic resin is added.
The resin acts as a base coat adhesive for the external layer of Decra shingles, which are small stone granules. The granules are then applied to the coated steel sheets, giving the Decra panels the look they're known for- gleaming with unique and eye-catching colors and textures!
Finally, an overglaze is applied on top of the tiny stones to keep them from wearing away quicker during handling or general use. The last step is molding and stamping the steel sheets in decorative panels that mimic the look of tile or shingles!
How Much Does Decra Metal Roofing Cost?
When someone thinks of metal roofing, they often automatically assume it will take a huge dent out of their pockets, and that isn't necessarily true. Stone-coated steel roofs are usually priced quite reasonably, from around $14 to $19 per square foot.

Now, with any roofing material, the specific price you pay as a homeowner will vary based on several factors. The size and complexity of your roof, combined with the labor it will take to achieve a successful installation, all play a part in how much a new roof will cost you. Of course, the specific company you go with and your geographical location also play a role in that.
We always recommend contacting a professional roofing contractor in your area that has an excellent reputation. When starting the process of getting a new roof, you want someone on your side who has your best interest in mind. When the contractor of your choosing comes out to your home, they'll perform an inspection and then go from there. They'll be able to let you know what you're looking at price-wise after making a thorough assessment of your home.
What Decra Metal Tile Roofing Styles Are Available?
There are five different types of Decra roofing panels to choose from. Each represents a different style, and with so many to choose from, you have more options to consider when considering this roofing material.

1. Decra Tile ($10 to $16 per square ft.)

2. Decra Villa Tile ($14 to $19 per square ft.)

3. Decra Shingle HD ($11.50 to $17.50 per square ft.)

4. Decra Shake HD ($11.75 to $17.75 per square ft.)

5. Decra Shake ($10.50 to $16.50 per square ft.)

Decra Tile - Mimics the traditional scalloped-style tile seen on Mediterranean homes. The average cost for Decra tiles ranges from about $14 to $19 per square foot
Decra Shake XD - Replicates the rustic simplicity of thick, hand-split wood shakes. The average cost of Decra Shake XD tiles is about $13 to $18 per square fooDecra Shake - Offers the distinctive shadow lines of beautiful cedar shakes. The average cost of Decra Shake XD tiles is about $13 to $18 per square foot.

When you find a style of Decra roofing that you like, you can choose from the color options you want to go along with it. Decra roofing tile is hard-wearing and incredibly long-lasting, so hopefully, you won't have to worry about your roof for a very long time after installing these.
Will Decra Metal Roofing Be

a

Good Addition to My Home?
It sure could be! Having five options to pick from makes the process of finding a new roof material even more fun because you know you'll be able to choose one that's the perfect fit for your home. Not only that, but Decra metal roofing also gives you the peace of mind that you made a fantastic choice no matter which style you pick, given all the pros they offer, like massive curb appeal and increased value of your home.
That's all to say that even if you've selected a superb roofing material to have installed on your home, you still need to make sure your roofing professional does it correctly. Before hiring just anyone to repair your roof, make sure to find a roofing company you know you can put your trust in. Of course, it's easier to hire the first contractor you find, but you'll receive much more satisfaction and a better overall experience with a highly trained professional.
Now that you officially know all about Decra metal roofing, what are your next steps? If you have questions or are ready to speak to an expert, RoofCrafters is eager to talk with you. We recommend taking a look at our checklist designed to help you find the perfect roofing contractor.
Don't forget that we've been in the roofing industry for almost thirty years, so we have a ton of useful resources that will be like gold to you if you have no idea where to start on your roofing journey. Head over to our learning center to brush up on your roof education.
Look, at RoofCrafters, we get that making decisions about your roof may be stressful and downright confusing. That's why we want you to know that there are dedicated professionals who make it their mission to help you! To get in touch with our friendly representatives, make your way over to our contact page. Whether you're looking for more information on Decra metal shingles or anything else, we are here to lend a hand.
I'm a native Georgian who spends my days nurturing my passions and embracing the quiet life. With a penchant for taking the road less traveled, I love discovering new ideas, rooting for the underdog, and taking the long way home. I enjoy spending time with family and friends, writing, and homesteading.