Maximizing Roof Value: Is an Extended Warranty Necessary?
November , 2023 | 5 min. read
By Mitch Owens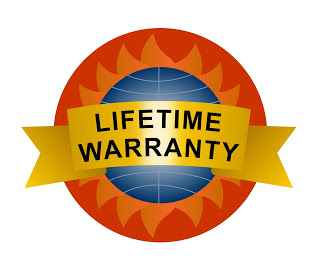 Are you contemplating a new roof but hesitant about the extra cost of an extended warranty?
You may be wondering if it's possible to ensure a quality roof over your head without the extra expense.
We understand that for many homeowners, every dollar counts. When you need to replace your roof, it's important not to spend too much money.
At RoofCrafters, we've been navigating the roofing industry for over 30 years. Along the way we've learned that educating homeowners so that they can make the best choice for them is key. We want to give you the right information so you can make confident decisions. Sometimes that means blending quality with cost efficiency.
In this article, we'll discuss how you can get a dependable roof without paying extra for a long warranty. Let's explore the perks of standard warranties and the advantages of extended warranties. We'll also discuss how to decide if more coverage is a good fit for you. With a balanced view of the pros and cons, you'll be equipped to make the best decision for your home and your wallet.
Ready to find out how to protect your home without overprotecting your budget? Let's explore your options.
The Advantages of a Manufacturer-Backed Roof Warranty
When it comes to roofing, a manufacturer-backed warranty can be a game-changer. The warranties have many benefits that make your roofing investment more secure.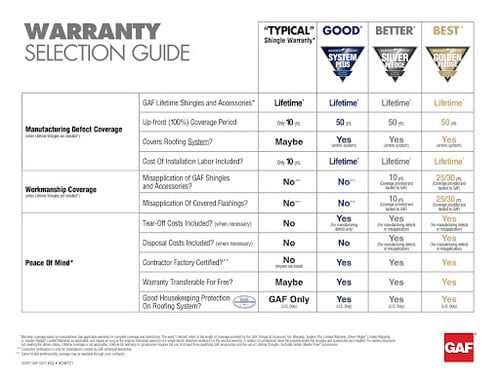 Only certified contractors can offer these warranties. Skilled professionals will install your roof to ensure it is done right. You get extended material warranties, offering prolonged protection against defects. These warranties also include workmanship coverage. This safeguards you against the most common cause of roof issues: installation errors.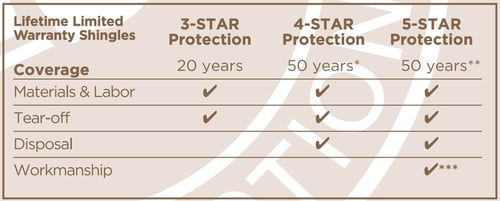 But, there are other ways to get a good roof besides a manufacturer-backed warranty. Many homeowners find standard warranties enough for their needs. Next, we'll discuss standard warranties and how they can protect your roof reliably.
Understanding Standard Roof Warranties
Most roofing materials and services come with standard warranties for protection. Providing you with a basic level of assurance for your roof. These warranties cover material defects for a set period. Which ensures that your roof materials perform as expected under normal conditions. Manufacturer-backed warranties are better than standard warranties. However, both protect against common roof material issues.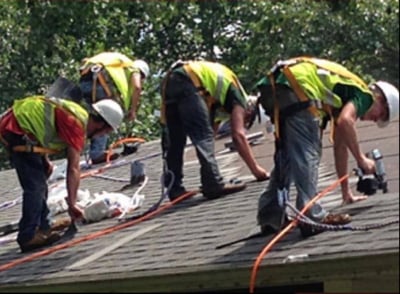 It's important to understand what a standard warranty covers. Typically, it includes a guarantee against manufacturing defects in the roofing materials. Yet, it may not cover the cost of labor for repairs or replacements. Moreover, standard warranties usually don't include workmanship guarantees. This means installation-related problems might not be covered.
Despite these limitations, standard warranties can be a cost-effective choice for many homeowners. They offer essential protection without the extra cost of extended warranties. Remember, a roof that's well maintained can reduce the need for extensive warranty coverage.
Opting for Certified Expertise: Quality Roofing Without Extended Warranties
Choosing a certified roofing contractor is akin to buying a top-rated vehicle with a standard warranty. When you choose a good car manufacturer, you drive off with a quality car. Irrespective of the extended warranty. Well, hiring a certified roofer ensures a high standard of workmanship on your roof. Yes, even without the added layer of extended warranty protection.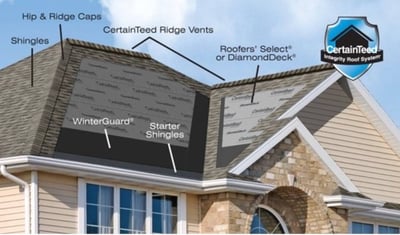 Certified roofing contractors bring a wealth of expertise and adherence to industry standards. Much like a reputable car brand guarantees a certain level of quality and reliability. These roofers have undergone training and certification processes. This helps ensure they're equipped with the latest roofing techniques and knowledge.
When you hire a certified contractor, you're investing in a professional who can install roofs correctly. This is important since most roofing issues arise from installation errors. While an extended warranty provides an extra safety net, the skill of a certified roofer lays the foundation for a good installation.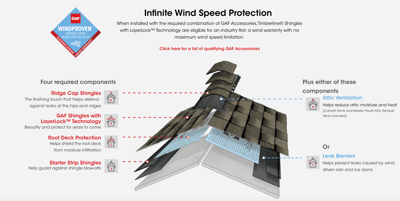 In essence, a certified roofing contractor is your assurance of quality. You want the same confidence you feel when driving a well-engineered vehicle, right? It's about getting the job done right. A roofer who can provide you with extended warranties knows how. This means you don't have to buy extended warranties to get a roof installed with the highest standards.
Final Thoughts: Balancing Quality and Cost in Roofing Choices
As you contemplate your roofing options, it's clear that both standard and extended warranties have their places. The right choice depends on your specific needs, budget, and how much peace of mind you're seeking. But, a certified roofing contractor is key to a well-installed roof. In the end, it's not only about choosing a warranty; it's about choosing peace of mind and ensuring the longevity of your investment.
At RoofCrafters, we have 30 years of experience in providing standard and extended warranty roofing options. Our approach is to educate and empower homeowners like you. We understand that a roof is more than a shelter; it's a long-term investment in your home and family's safety. Ready to make a well-informed decision for your home's roofing needs?
My name is Mitch, and I have over 10 years of roofing experience. I enjoy my career in the service industry because I love helping others take care of their homes and businesses. With over 10 years in the roofing industry, my success comes from my honesty and integrity during my roof inspections. I do my best to listen to the needs of my clients and strive to provide an awesome client experience.