When Is the Best Time to Replace My Roof in Beaufort, South Carolina?
March , 2023 | 6 min. read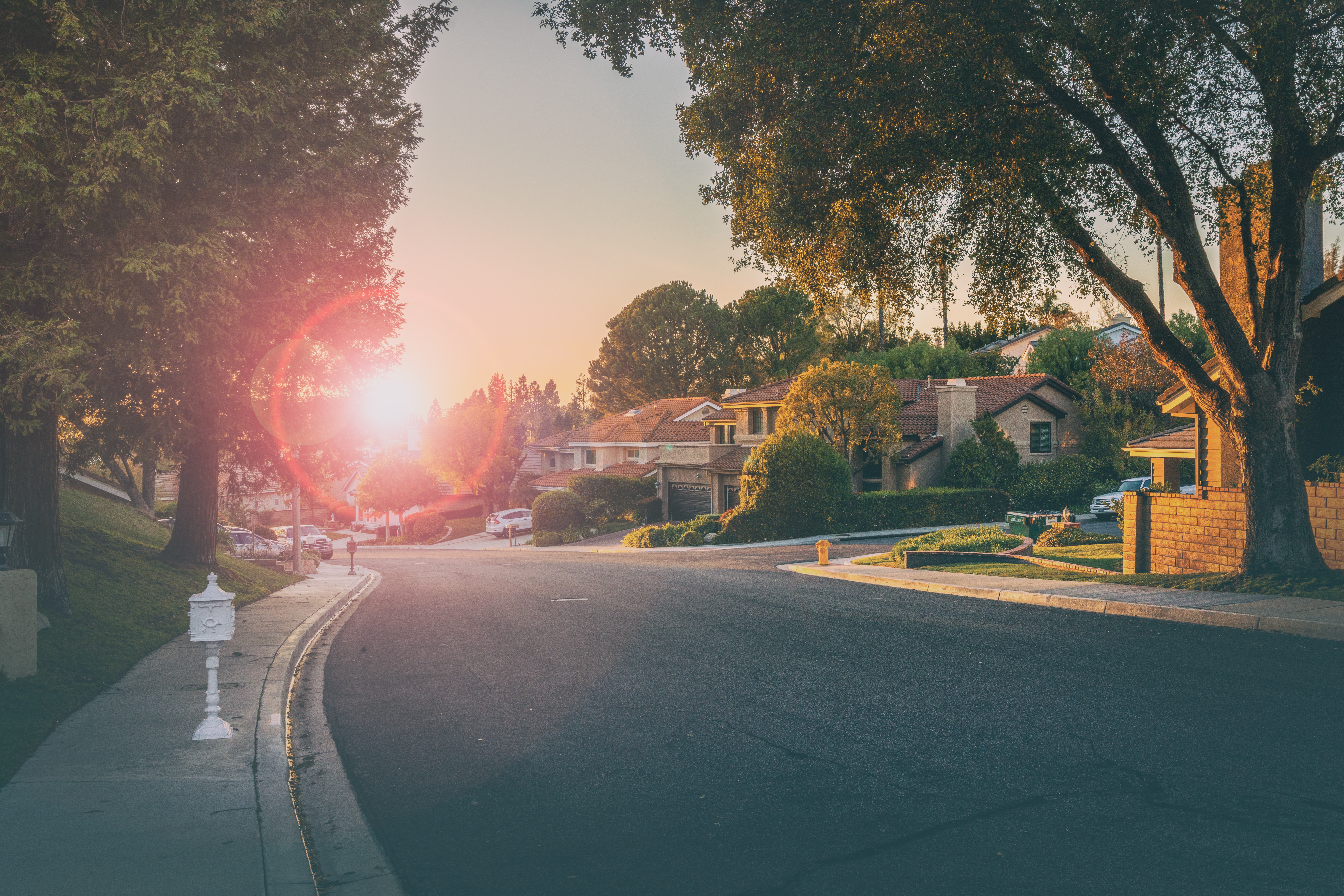 To many Americans, a roof replacement is a laborious and expensive project. Oftentimes, we feel that it's so tedious and costly that we forget that replacing our roofs is one of the most important parts of being a homeowner. Not to mention the expenses, but really, who has the time for a roof replacement?
At RoofCrafters of Beaufort, your concerns resonate with us and will not be overlooked. Just like you, we're caring homeowners who eventually need roof replacements, too. Even as experts we understand that most of the time, a project like this is not convenient nor cheap, which is why we strive for excellence and will do everything in our power to make the transition from your outdated roof to your new roof as painless as possible. Okay, so when is the best time to replace my roof?
We want our Beaufort, South Carolina family to know that we've got their backs, so we wrote you this article regarding the best time to replace the roof on your South Carolina crib. That being said, stick around if you're interested in learning the best time to replace your roof in Beaufort, South Carolina, how much your roofing project will cost, how long the replacement will take to complete, and the many ways a new roof can benefit you. Let's jump right in!
When Is The Best Time To Replace My Roof In Beaufort South Carolina?
Although the average asphalt shingle roof can last up to 20 years, the lifespan of your roof depends on the materials used, the quality of installation, and the climate in your area. If you live in a region like Beaufort, South Carolina where extreme temperatures and storm activity can take a toll on your roof, you must inspect your roof after each major storm to make sure it's in top shape.
As your roof approaches the end of its life cycle, you'll start to notice an influx of constant repairs. When your roof is at the end of its lifespan, it's time to think about your roof replacement options, including when is the most convenient time in your schedule, as well as how quickly your roof may need professional attention. For Beaufort, South Carolina residents, the sweet spot in which you'll want to consider replacing your roof is between 12-15 years of age.
Once you've decided when to proceed, you would want to schedule a time to have the work completed. Although it is possible to replace a roof at any time of year, certain months and seasons are more desirable than others for several reasons.
How Much Does a Roof Replacement Cost in Beaufort, South Carolina?
The cost of replacing your roof in Beaufort, SC varies depending on many factors. However, the main factors that will have the greatest impact on the cost include:
The type of roof material you choose.

The total square footage of your roof area that will be replaced.

The complexity or difficulty of your roof project. Such as, how steep is your roof.
The most economic roof materials installed in Beaufort are asphalt shingles. There are 4 different types of asphalt shingles to choose from depending on the particular style or curb appeal you prefer. Also, the duration of the warranty for the materials, and the budget you have set aside will impact the final cost of your roof replacement.
The 4 different shingle types are:
3-tab shingles

Architectural shingles

Upgraded architectural shingles

Designer shingles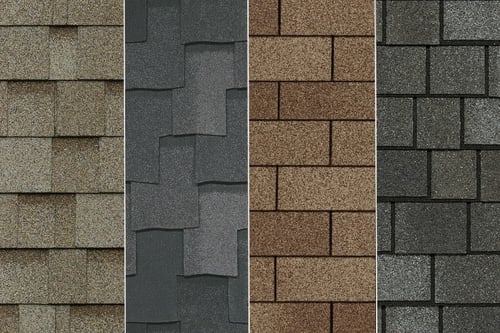 It would be impossible for me to give you an exact price without knowing all the factors that determine the final cost, however, most homeowners can expect the cost of their roof to average between $12.000-$15,000. This price is based on a typical 3 to 4-bedroom home with a standard 2-car garage installing an architectural shingle.
The architectural asphalt shingles shown above are the most popular shingles installed on residential homes in Beaufort County. Your price may be slightly less, but it could be a little higher. Typically it will fall somewhere in between depending on the different factors that go into calculating the exact cost. To get the exact price for your roof you would need to have a local roofing contractor come out and take exact measurements.
The roofing materials you choose are one of the main factors that go into calculating the cost of your roof replacement in Beaufort. The materials you decide to go with will have the greatest impact on the final price.
How Long Will My Roof Replacement Take?
Every roof replacement situation is different, so there's no sure way of knowing how long your specific project will take. However, in general, roof replacements taking place on a 3 bedroom 2 bathroom home will usually be completed within 2 days. Depending on extreme weather or difficult accessibility to your roof, it could take up to a week for the crew to finish your replacement. If your roof has a steep slope, most roofers may need to take safety precautions and move slower than they would on a flat roof.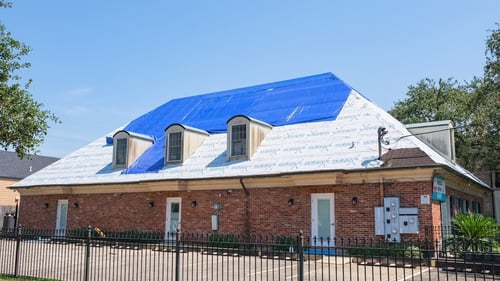 When it comes to the weather, a roof needs to be replaced during the right conditions. If it's raining, or it's scorching hot, you run the risk of improper installation. If it's raining during the day of your scheduled replacement, it will most likely need to be rescheduled during more favorable weather. All of this being said, without inclement weather or an extremely complex roof, it's safe to say your replacement should be completed within a few days.
What Are the Benefits of a New Roof?
A new roof provides many benefits, starting with our favorite: peace of mind. If you've ever had a roof leak, you know just how stressful the aftermath of the situation can be. With a new roof built with long-lasting materials, you won't have to worry about leaks for a long time, if at all. Should you spring a leak in the future, a new roof will also provide you with extended warranties, so you (and your piggy bank) will be covered just in case.
When you replace your roof in Beaufort, South Carolina, you may even qualify for discounts through your homeowner's insurance! So, regardless of the reason or the season, the best time for a roof replacement is as soon as you need it. Whether it's due to an emergency, or you're simply interested in changing up the look of your home, drop RoofCrafters a line on our contact page, and we'd be happy to assist you.
We understand that a roof replacement is a big decision to make, and you may have a few questions. If you need more information before you can decide when is the best time for you to replace your roof, feel free to check out the extensive resources located in our learning center. We recommend reading "How Do I Prepare for a Roof Replacement?" so you can be ahead of the game in time for your next roofing project.
My name is Anthony, and I am the lead estimator of RoofCrafters' Georgia/South Carolina division. The roof is the most important part of a structure, and people count on that to protect themselves and their families. That is one of the many reasons why I love my job and enjoy coming to work every day. The continuous training, honesty, and providing the customer with the Roofcrafters experience is what makes me the best in the business.