How Often Should You Replace Your Roof?
September , 2023 | 7 min. read
By Mitch Owens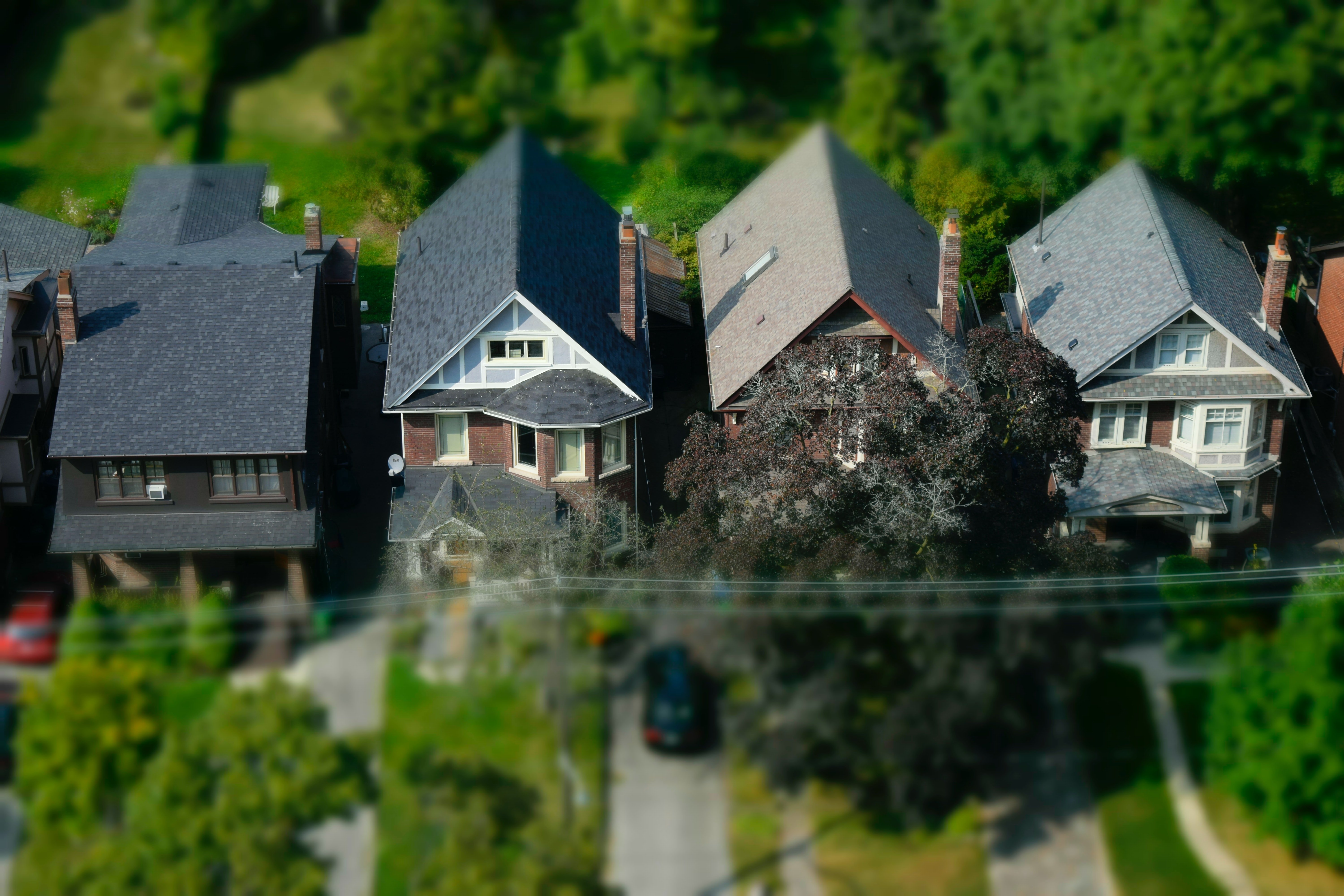 As important as our roofs are to our home, they're often overlooked. They're not something that we spend an incredible amount of time looking at, like the way we do with the painting in our kitchen, or the new rug in our living room. The truth is, we only start to notice the roof when problems arise.
Your roof, much like the umbrella shielding you from rain, shields your home from various weather conditions. It stands tall, rain or shine, making it easy to overlook its gradual wear and tear. But just like any other part of your home, the roof needs care and attention, too. Roof replacement isn't an everyday decision, but it's a crucial one. So, when is it truly time to say, "Out with the old, in with the new?"
Let's face it, if you landed here, you're having a roofing problem. Maybe it's been many years since you've had your roof replaced. Maybe, you just really want to know how often you should be replacing your roof. If that's the case, you aren't alone! At RoofCrafters, our experts have 28 years of experience knowing there's not just a straightforward answer to this question. Many factors play a part in determining how often a roof needs to be replaced!
In this article, we'll uncover the signs and factors that tell you when it's time to give your roof the upgrade it needs. By the time you finish reading, you'll have a better idea of when to start fresh. Let's embark on the journey to better understand when your roof deserves a brand new start!
How Often Should I Replace My Roof?
Factors like maintenance, materials, and weather can help determine how often you'll need replacement services. For a deeper understanding, though, you need to know when a replacement is necessary, what determines replacement decisions, and what you can do to avoid replacements. First, let's take a look at several signs that indicate you might need a roof replacement.
How Can I Tell?
When it comes to roof replacements, several giveaways suggest the importance of replacing a roof. In this situation, an expert roofer is there to help guide you in a direction that will fit your budget and provide you with the best solution for your specific needs.
Here are a few things you can evaluate on your own before your professional inspection:
If most shingles or tiles are missing from your roof, it's probably time to replace them.


The extent of the damage can help you determine whether a replacement is required or not.


If there are large cracks or holes in the roof causing leakage, you may want to replace the entire roof.


If it's lived its duration of lifespan, you should consider replacing it. This will provide your property with the best protection and avoid costly repairs later.


If your roofing system has been repaired several times and frequently, it will be best to have a total roof replacement.


Harsh weather conditions that have caused roof storm damage may be a deciding factor that the entire roofing system needs to be completely replaced.
If you can't pinpoint the issues you're facing, whether or not the roof needs a full replacement, consult with a professional roofing contractor. They will thoroughly inspect your roof and provide solutions that fit your budget and specific needs!
Common Roofing Material Types & How Often to Replace Them
Some roofing materials have longer lifespans, such as slate and tiles. Both of these roofing types can last more than a century! Although, these materials are not as common and require a greater upfront investment.
The most popular type of roofing material is asphalt shingles. They offer many different design options and are great for any home. Sadly, they also have the lowest life expectancy.
Metal roofs will last you around 50 years, and tiles and slates last anywhere between 75 to 100 years. Remember, when properly maintained, you can maximize the life expectancy of any roof system available.
A Note on the Weather
Weather conditions have an impact on the lifespan of the roof and the frequency of maintenance it requires. Therefore, when a professional roofer lays down a roofing solution, they will make suggestions based on factors like weather conditions.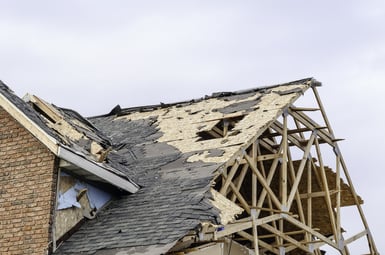 For example, if you live in a region with extreme weather, an expert roofer would suggest installing a metal roof. In contrast, if your state experiences extreme heat and heavy rainstorms, asphalt shingles may not be the best solution.
Thinking about the current weather conditions of the region and then comparing what could be the best roof investment for your home is a great way to save money and keep you from replacing your roof more often than necessary.
What Can I Do to Reduce How Often My Roof Needs to be Replaced?
How often you schedule maintenance for your roofing system will majorly affect its longevity. If your roof isn't properly maintained, then it won't last you as long as it should. Even if there are no apparent problems with the roofing system, you need to contact a roofer at least once, but preferably twice a year for routine roof maintenance.
By scheduling proper maintenance, you will be able to increase the roof's lifespan and avoid costly roof repairs, and even complete roof replacements altogether. In addition, it is also advisable that you tend to any roof storm damage as soon as possible. The more you delay the roof repair, the worse the damage will become.
Can I Avoid Roof Replacements?
Maybe. To avoid roof replacements, you should use appropriate materials and schedule timely maintenance and roof repairs as needed. If you're facing problems in one or all of the areas mentioned above, it may be time for you to consider a complete roof replacement.
Roof replacements aren't nearly as fun as buying new clothes and shoes, but they're extremely vital. Your roof is an integral part of your home's structure, and its job is to protect you, your family, and your belongings. If you neglect it, then it will start neglecting you. By keeping up with regular repairs and replacements as they may arise, your roof will continue to do its job!
Is it Time to Replace My Roof?
All roofs need to be replaced at one point or another. Although we wish they could last us forever (like the wine glasses we bought in college), it's just not possible. Neglected roofs can quickly become an inconvenience and create disruption in your daily activities. It's always better to take care of the roofing system as soon as possible to avoid any costly interior or structural damage that occurs from roof leaks.
In addition, a well-maintained and aesthetically pleasing roof will also increase your property's value. So, it's better to be mindful of all the factors that can affect the roofing system's lifespan and overall cost. We hope the information provided in this article helped you come to a conclusion regarding the frequency of replacements your roof needs! In the end, the decision should be based on your personal preferences and the budget you've placed for your specific roofing needs.
If you're interested in having your roof replaced by experts, drop us a line on our contact page. One of our friendly representatives will reach out to schedule your inspection promptly. In the meantime, read our article, "Can I Finance My Roofing Project?" in order to be better educated on your preferred type of payment plan! We can't wait to serve you.
My name is Mitch, and I have over 10 years of roofing experience. I enjoy my career in the service industry because I love helping others take care of their homes and businesses. With over 10 years in the roofing industry, my success comes from my honesty and integrity during my roof inspections. I do my best to listen to the needs of my clients and strive to provide an awesome client experience.