Picking the Ideal Roof for Your St. Pete, FL Home: Your Ultimate Roofing Guide
August , 2023 | 9 min. read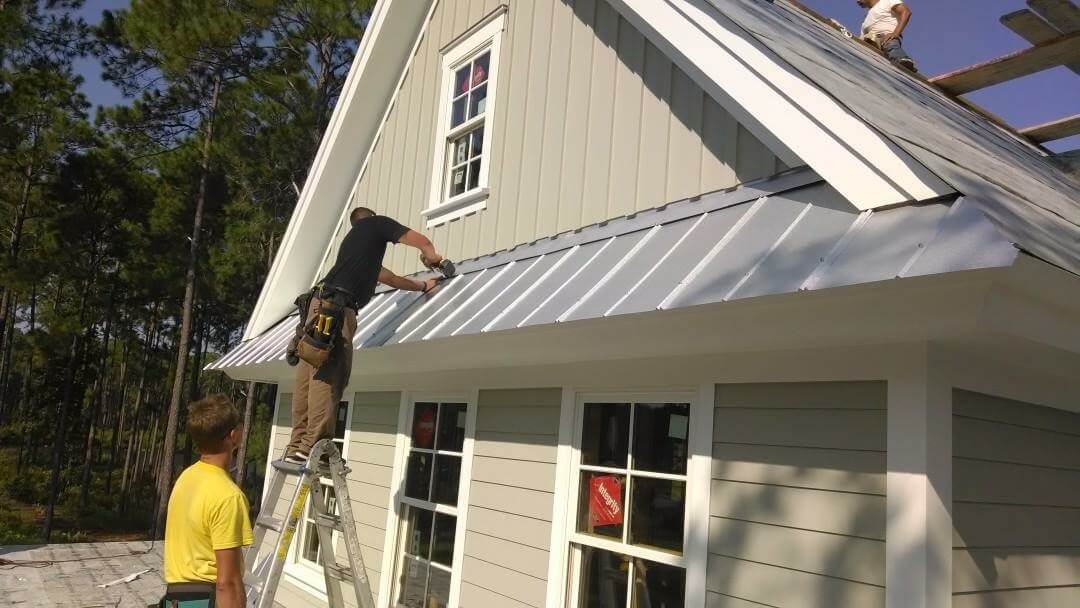 Choosing a roof that complements your St. Pete home while aligning with your taste isn't rocket science. Sure, it's not as simple as flipping through a design magazine, snapping your fingers, and—voila!—you're sporting a dazzling new roof. But trust us, it's not as complicated as you might imagine.
Think of your roof as the ultimate fashion statement for your home. Choosing a roof for your home can be as exciting as buying designer sunglasses or a must-have hat. And it's a choice that matters.
We get it!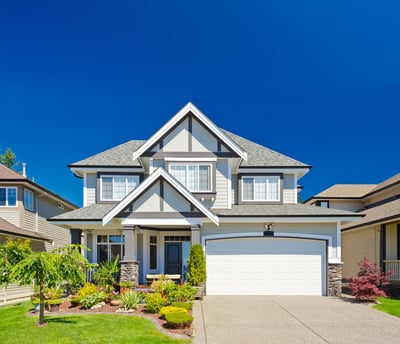 For over 30 years, RoofCrafters has been helping homeowners in the St. Petersburg area. Our work is so good that you may want to look for a new home to experience it again. Yes, you read that right—choosing your roof can be fun.
When choosing a roofing type for your St. Pete home, there are a few factors to consider. That's why we've assembled this article to steer you through this critical turning point. In this article, you will learn five popular roofing materials used in Pinellas County. By the time you finish reading, you should have a clear notion of which roof will crown your castle.

Let's dive right in!
Zeroing in on the Best Roofing Materials for Your St. Pete, FL Abode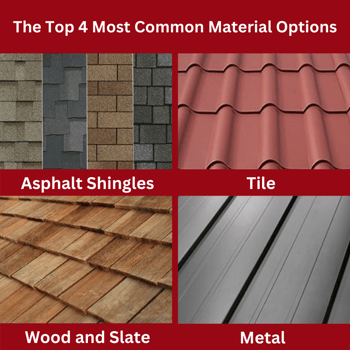 At RoofCrafters, we specialize in installing five main types of roofs.
The list consists of:
Asphalt Shingles

Metal Roofing

Synthetic Wood or Slate

Tile Roofing

Flat Roofing
Each of these roofing materials brings its own set of advantages and visual appeal to the table. You might love the many design choices of asphalt shingles or find the calming sound of rain on a metal roof soothing.
When choosing a new roof, your personal preferences matter. But it's also important to think about the strength of your St. Pete home. A Spanish tile roof may look nice, but it might be too heavy for your home. You might prefer synthetic wood or slate over shingles because they add more value to your home.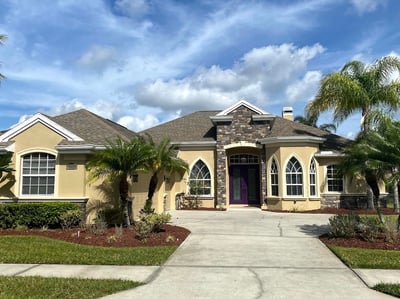 Expert advice and the cost of a roof evaluation form the basis of the final decision. Now, let's explore five roofing choices that are popular in St. Petersburg, Florida.
Asphalt Shingles: A Go-To Option for St. Pete, FL
Many homes in St. Pete use asphalt shingles because they're the most affordable. Their widespread appeal lies in their cost-effectiveness, longevity, and aesthetic versatility. Homeowners can choose from a variety of styles and colors for their asphalt shingles. This lets them customize their roofs to match their homes' unique characteristics.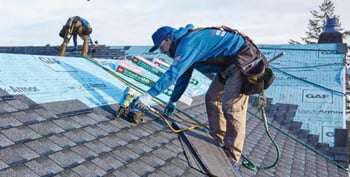 These shingles consist of a base mat, a layer of waterproof asphalt, and a top layer of ceramic granules. These granules come in a spectrum of colors, providing you with a multitude of choices to bring a vision to life.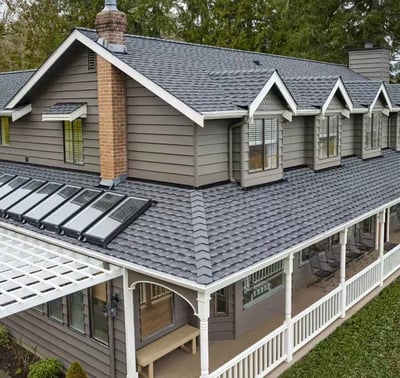 You can choose from four types of asphalt shingles, each with unique characteristics:
Three-Tab Shingles: The basic form of asphalt shingles. Three-tab shingles derive their name from their cut and installation process. They consist of a single asphalt layer cut into strips. Their lightweight nature makes them the most affordable choice.
Architectural Shingles: These are the most popular in the asphalt shingle category. The manufacturing process includes layering of the base mats. Which creates a multi-dimensional appearance on your roof. This added weight and layering enhance the durability of architectural shingles.
Upgraded Architectural Shingles: A premium version of architectural shingles. They offer superior durability and curb appeal. With a multilayered design like regular architectural shingles. The upgraded shingles add even more depth and character to your roof. These shingles will withstand harsh weather conditions, making them a reliable choice for homes in Bluffton, SC.
Designer Shingles: Also known as luxury shingles. Designer shingles represent the highest quality of asphalt shingles available. They stand out due to their superior functionality and unique aesthetics, adding a touch of luxury to your home.
Each type of shingle serves a different function depending on the look and purpose you envision for your castle.
Metal Roofing: A Bulletproof Option for Pinellas County Homes
Interlocking metal sheets make a metal roof system. This helps provide a strong and long-lasting option for roofing. In St. Pete, the weather is unpredictable with heavy rain and intense heat. A strong roof is essential. At RoofCrafters, we're experts in installing a range of metal roofing options that have gained traction in St. Pete, including: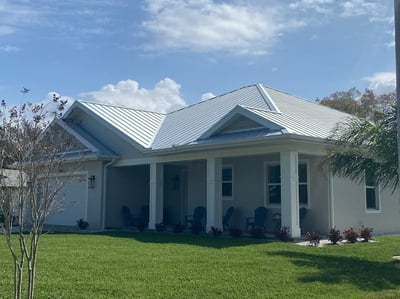 When it comes to visual impact, metal roofs offer a smorgasbord of options. Available in a myriad of colors and patterns, these roofs let you put your creative hat on and tailor your home's exterior. Metal roofs help save energy and control attic temperature, lowering energy costs.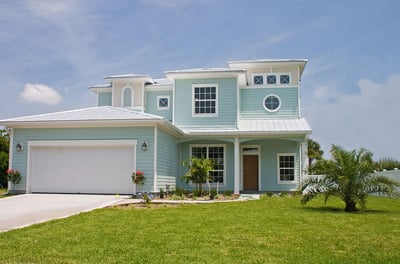 As far as sturdiness goes, metal roofs are like the bouncers of the roofing world. These roofs can withstand anything the Florida weather throws at them: hurricane-force winds, heavy rain, and even mold. Metal is a great choice for homes in unpredictable climates like St. Pete. It can withstand extreme weather.
Synthetic Roofing: Nail the Cedar or Slate Look in Your Home Without the Hassle
Synthetic roofing is perfect for St. Pete homeowners who want the beauty of wood or slate without the upkeep or shorter lifespan.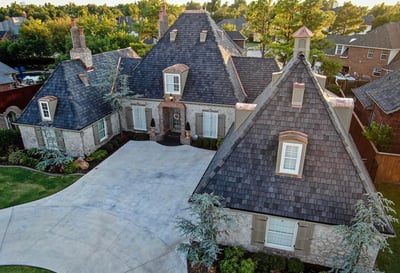 Modern polymers make synthetic roofing look like cedar shakes or slate tiles. What you get is a roof with longevity and durability that laughs in the face of rot, bugs, and even fire. At RoofCrafters in St. Pete, we specialize in installing synthetic wood and synthetic slate. Which are popular choices along the Gulf Coast.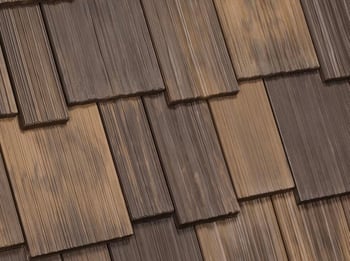 Synthetic Wood Shakes: Love the countryside allure of a wood shake roof but break into a cold sweat at the thought of constant upkeep? Say hello to synthetic wood. This lookalike has the same cozy feel but avoids drama with decay, termites, or fires.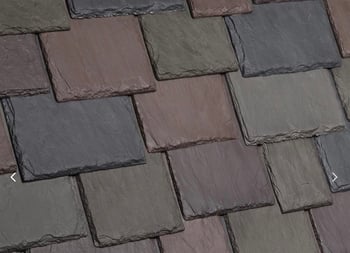 Synthetic Slate Shingles: If the weight and price tag of those ritzy slate roofs has turned you off. No worries, the synthetic slate will have you doing a happy dance. Synthetic slate looks as good as real slate, but it's lighter and cheaper.
Beyond these tangible perks, synthetic roofing also earns you some eco-friendly karma. Plus, you're not restricted to the basic crayon box of colors. Synthetic roofing comes in an array of colors and styles. You can customize your rooftop to make it look amazing and last longer.
Opting for Tile Roofing: Uniting Timeless Beauty and Toughness for St. Pete Homes
Tile roofing is more than a pretty face; it's the triple threat of roofing materials for St. Pete homeowners. Renowned for its Mediterranean flair. Tile roofing's extensive range of shapes, profiles, and tints offers an array of aesthetic possibilities.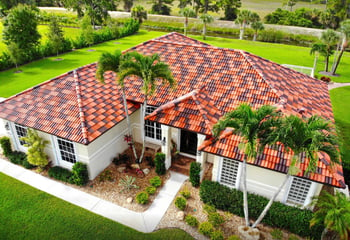 But the perks don't stop at its good looks. Tile roofing is like the Swiss Army knife of the roofing world—both versatile and robust. The builders designed this roof to withstand strong storms in St. Pete's coastal area.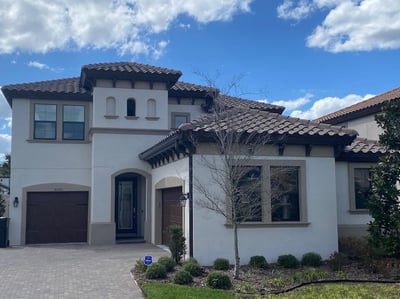 The added kicker? Tile roofs come with built-in thermal resistance, serving as your home's thermostat. This is especially useful in St. Pete's warm and sometimes sauna-like climate. So, in choosing a tile roof, you're turning up the style dial on your home, but you're also armoring it with enduring protection for the long haul.
Flat and Low-Slope Roofing: A Tailored Option for Specialized St. Pete Houses
Flat and low-slope roofs, identifiable by their pitch that falls shy of 10 degrees, bring their brand of style and practicality to the table. While they may not meet the standard due to the popularity of roofs with slopes. They are still impressive in certain architectural settings.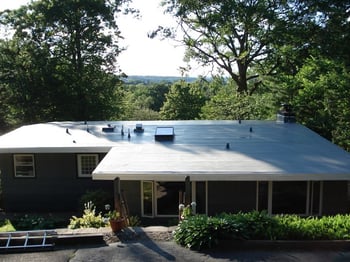 These roofs use self-adhering materials, eliminating the need for nail penetrations. Moreover, the single-ply and granulated surfaces usually do not need regular coatings. Which means less maintenance later down the road.
As for material choices, your options include:
These materials have qualities like strength, affordability, and quick building. But wait, there's more. They also free up precious rooftop real estate for HVAC systems, solar panel arrays, or a cozy rooftop garden for moonlit soirées. While they might not be the talk of the town in St. Pete, these roofs can be an efficient pick for particular home designs.
Deciding on the Best Roofing for Your St. Pete Haven: What's Next?
Choosing the right roof for your St. Pete home isn't a one-size-fits-all deal. Given the buffet of factors that come into the equation. We've put together this guide with the hope that you're now more clued in on your options.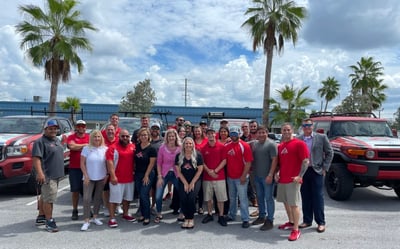 The next logical step in your roofing quest? Connect with a veteran roofing contractor for a thorough inspection of your digs. This will let you hash out your options in detail with a bonafide expert. They'll help you customize your roof to fit your home's unique features and your aesthetic desires.
The RoofCrafters family is here for you, rain or shine—literally. Our team is ready to help you with a detailed estimate or guide you through your roofing options. We're always available to make getting a new roof easy. Click Schedule My Inspection and get started today.
At RoofCrafters, our mission is to provide job opportunities for others to thrive and grow while making a meaningful impact within our communities.