Can I Finance a Roof Leak Repair?
November , 2022 | 7 min. read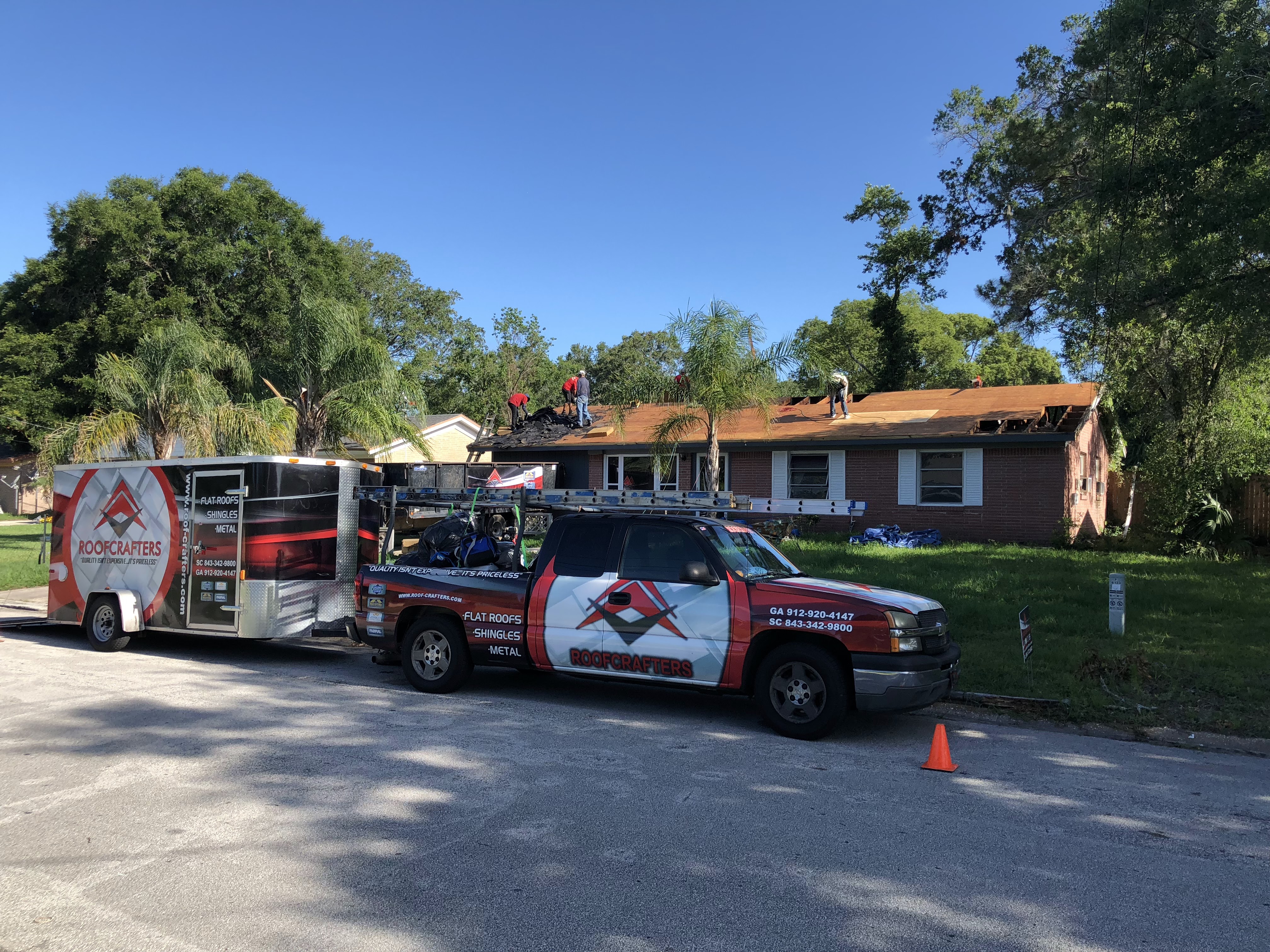 Our roofs often face harsh weather conditions throughout the year, so it is natural for them to wear out over time. Even with regular maintenance and inspections, you'll still need to repair your roof at some point. Those of us living in the Southeast know this all too well, as our roofs tend to face the wrath of Mother Nature pretty much 12 months out of the year. Through the blistering summer heat, hurricane season, and the chilling winter weather, your roof is bound to need a repair sooner or later.
Roof repairs are rarely a planned activity and usually tend to pop up at the most inconvenient of times, especially if you haven't exactly acquired the proper budget for the project. As a homeowner, you have enough on your plate to worry about. Leave the big roofing decisions up to the experts. At RoofCrafters, we have more than 29 years of experience repairing roofs, and every day we are lucky to help homeowners like you set up a financing plan so that they can get their roofs back into full working condition.
Listen, we know a sudden roof repair can be a big pill to swallow, and that the idea of financing a large and expensive home improvement project may seem overwhelming now, but by the end of this article, you will have mastered the ins and outs of financing your roof repair, and what the next steps will look like for you. You'll learn what financing is, whether or not you can finance your roof leak repair and the benefits of doing so, and some common ways homeowners pay for their roofing projects. So, let's get started!
What is Financing?
Many Americans use financing options for all types of expensive purchases, and a roof repair is no different. If you don't have the funds on hand to pay for your next roofing project, financing is a great option for you. You'll be put on a payment plan that is reasonable and affordable for you.
All the loans are simple interest loans and there are no early payoff penalties. This means by paying off your roof loan early, you can reduce the interest paid substantially. Even though the roof is one of the most important parts of the home, homeowners tend to forget about it. Far too often, they put off the necessary maintenance and repairs until serious signs of damage appear.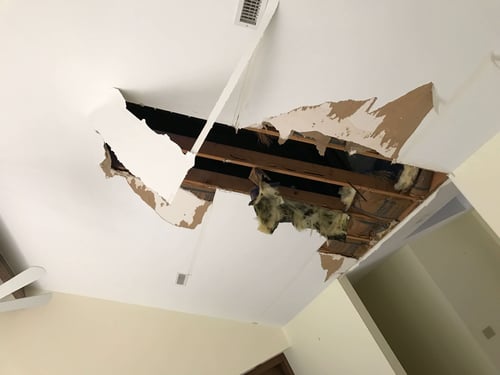 If you have been saving for the "rainy days" that's great! However, for the most part, homeowners are unprepared when they have an emergency roof situation. In some cases where the insurance can cover some of the damage, you may still have to pay out of pocket with a hefty deductible that's not in your budget. When in this situation, consider financing your roof repair.
The average homeowner likely has many more options for financing a roof repair than they might realize. Government programs, home equity loans, and private financing are just a few of the options out there. Before you commit to any of them, it's essential to do your research and have a professional roofing contractor conduct an inspection of your roof.
Can I Finance a Roof Leak Repair?
So, can you finance a roof leak repair? The answer is yes. When you are looking to finance your roof repair you should consider getting at least three different quotes from your local roofers with solid credentials. If you notice a huge gap between all of the different quotes you got, find out the reasons behind these differences. It is important to do some research because some roofers may use a different material than others, and while it may be more expensive, it would offer a higher quality roof that can sustain its lifespan.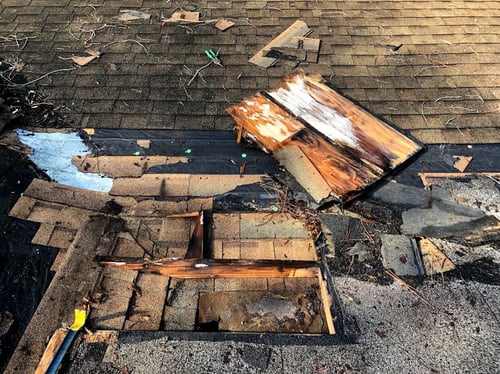 A high-quality warranty can cause a price increase as well. On the bright side, you'll have peace of mind knowing the company stands by its work and will be available to fix it if something goes wrong. Always be thorough when reviewing the quotes to determine the exact amount you must finance to complete your roof replacement, no matter how great the company may appear to be.
What Are the Benefits of Financing a Roof Leak Repair?
There are many great benefits to financing your next roofing project including the following:
Low monthly payments.

This allows you to make smaller payments you can handle over time rather than a large lump sum that might drain your available savings all at once. Depending on your payment terms and credit history, you may also be able to benefit from low-interest rates during the life of the loan.

Defer an upfront payment without interest.

This gives you the option to delay a lump sum payment while still avoiding interest. These are loans with 0% financing up-front with no prepayment penalties. However, the loan should be paid off during a certain time.

Delay payments.

Some loans will allow you to put off payments for a set period. But once the time is up, you'll start making regular payments with an interest rate. This option comes in handy if you don't have the cash but need to take care of a roofing project as soon as possible for safety concerns.

Quick approval process

. When you apply for roof financing, the process can be easy and seamless thanks to modern technology. You can apply online, through mobile apps, or call in. This completely takes away paperwork, but you have to provide an electronic signature. Once your information is reviewed, you'll get the approval notices within minutes.
Any homeowner who is interested in a roof replacement through financing should do ample research before making any financial commitments that they might later regret.
Do I Have Other Options?
If you're still exploring your options, there are two other popular routes homeowners tend to take. You can consider:
Filing an insurance claim

Applying for a personal loan
File an Insurance Claim
A common way homeowners reduce the costs of their roof repair project is by utilizing their homeowner's insurance. If your roof leak is a result of damage, you may be able to use your policy to help cover the cost of your repair. If you're interested in taking this route, be sure to document the damage and contact your insurance company.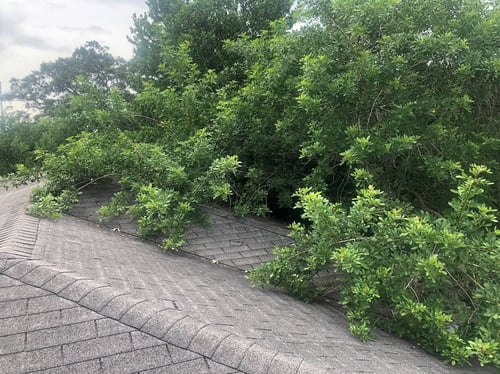 As a general rule of thumb, most homeowners insurance companies will pay for damages caused by acts of nature, but if your roof leak occurred due to a lack of proper maintenance or old age, it's doubtful that your repair will be covered.
Apply for a Personal Loan
Some homeowners will opt for a personal loan to pay for their roof repair rather than finance through their roofing company of choice. According to NerdWallet, "a personal loan is money borrowed from a bank, credit union or online lender that you pay back in fixed monthly payments, or installments, typically over two to seven years." It's important to note though that personal loan interest rates tend to be higher than your typical financing option.
Should I Finance my Roof Leak Repair?
Financing is always a great option for paying off your roof leak repair. Before you decide which financing option would work for you, find out how soon you need the money. It will also help to know how quickly you can secure the financing you need.
A good roofing contractor can tell you how soon you need to arrange your roof repair to avoid further damage to your home. This information will give you a better idea of what you are risking if you wait longer for your preferred type of financing.
RoofCrafters offers financing options, and we're eager to help you get started on your next roofing project. If you're inquiring about financing your roof leak repair, curious as to what the best option is for you, or simply have a few questions, drop us a line on our contact page, and one of our friendly experts will be in touch.
My name is Cassie, and I'm the Content Manager here at RoofCrafters. I was born and raised in Chicago, Illinois, and made my way out to Florida post-college graduation. I'm incredibly passionate about writing and creating valuable content that helps others with the collaboration of my marketing team. When I'm not working, I enjoy shopping (a little too much), spending time at the beach, and reading!