Can You Repair a Leaking Metal Roof?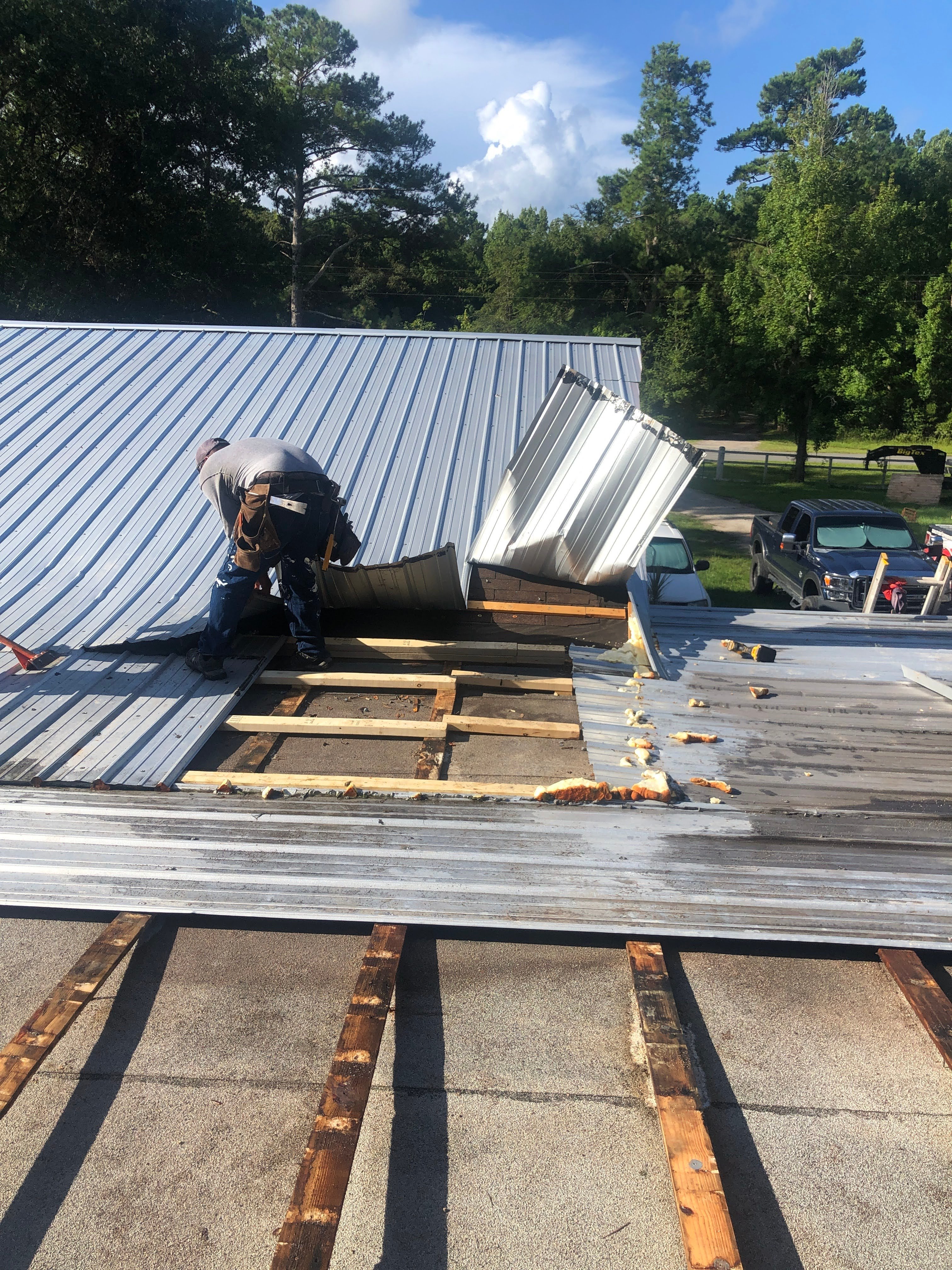 Let me guess, you have a metal roof leaking somewhere, right? No, I am not a metal roof leak repair psychic, but we do realize and openly admit that roofing is a very boring topic, so unless you're pretty bored, it's safe to assume you're not randomly searching for metal roof repair service online.
Our family and team here at RoofCrafters have helped many home and business owners solve their metal roof leaking issues over the many years in South Carolina, Georgia, and Florida. In fact, over the past 28 years, we have seen some of the worst metal roof leaks imaginable. However, we've always managed to find the best fit solution. So, let's figure out why your metal roof may be leaking.
Metal roof leaking typically occurs when one of three things have happened:
Installation error
Installation error
Deterioration
Yes, you read that right. Installation errors are the number one and number two cause of leaks that we have found over the many years of installing and repairing metal roofs. Installation errors on metal roofs, unfortunately, are a common thing in the roofing industry.
So, in this article, we will cover the most common installation errors and go over how the issue of deteriorating metal can be solved. By the end of this article, I promise you will know the fairest answer to if it's possible to repair a leaking metal roof.
The 3 Most Common Installation Errors on Metal Roofs
There are 3 common installation errors we find regularly on metal roofs, including:
Improper installation of the roof to wall flashings
Improper installation of metal roof components (valleys, pipes, hip, and ridge caps)
Improper use of metal roof fasteners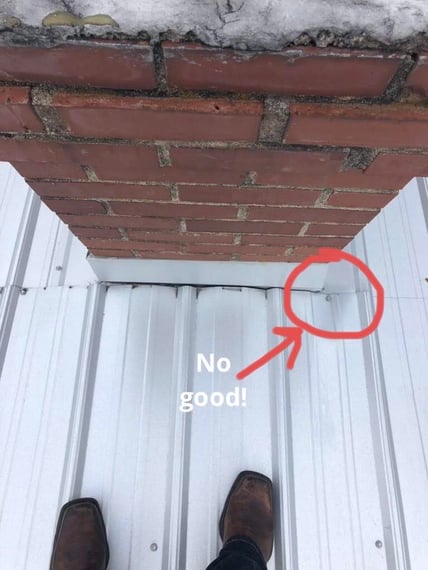 All 3 of these things typically are the result of shingle crews or shingle installers who are unskilled and untrained in metal roofing making an attempt to install a metal roof. Sadly, we've seen this happen pretty frequently.
The good news is that in most cases these metal roofs can be repaired, depending on exactly what condition has caused or is causing the roof to leak. We usually find that the metal itself is in good condition.
Now, it does require removing and reworking the parts that have not been installed properly. The improper use of fasteners can be repaired if it is an exposed fastener screw-down metal roof system. Here are the problems we see with the improper fastening of a metal roof:
Overdriven screws
Under driven screws
Screws installed at an angle
The use of the wrong type of screw altogether
If your metal roof was installed with hidden clips or a concealed fastener, repairing your metal roof may not be possible. A hidden metal fastener means all the fasteners are under the metal roofing and can not be seen. If the metal roof installer used the wrong type of fasteners, the entire metal roofing system will most likely need to come off and be replaced.
Metal roofs are rated to withstand some of the highest wind storms. Metal roofs that blow off in lighter wind storms have typically been installed using the wrong type of fasteners or insufficient fasteners.
Repairing an Older Leaking Metal Roof
Having an older metal roof does not always mean that it has to be replaced if it starts to leak. Metal roofs installed properly can last an extremely long time, 50 years or more. So, if your roof is older, don't panic!
A lot of times we see leaks happening on older metal roofs at the penetrations (chimneys, skylights, dormers) or pipe vent flashings, because these components require a special sealant to work with the metal. The metal expands and contracts with the temperature change. This thermal movement over long periods can cause these components with the sealant to fail. In most cases, these can be reworked.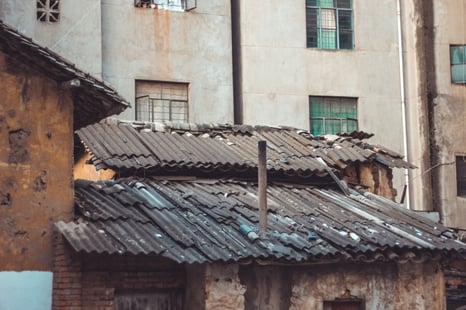 If you have an older metal roof, we recommend having your local roofing contractor come out and do a thorough inspection of your roof. Any reputable metal roofing contractor will make sure the metal has useful life before they provide a solution to repair your leak.
Should I Repair My Leaking Metal Roof?
Unless you're planning on turning your living room floor into the indoor pool you've always wanted, it's advisable to get your leaking roof checked out and repaired as soon as possible. We know this can be nerve-wracking considering many contractors don't know how to properly repair metal roofs, but fear not. RoofCrafters has provided you with a checklist to ask your contractor during your initial inspection so that you can scope out the best roofing company for your repair.
Always choose the contractor that you feel most comfortable with, and believe is the most qualified for the job. At RoofCrafters, our contractors have decades of experience repairing metal roofs, new and old. Nip your leaking metal roof problem in the bud and schedule an inspection with us. One of our experts will reach out to you as soon as possible and get you scheduled at your earliest convenience.

In the meantime, feel free to browse the extensive resources located in our learning center. We recommend reading "What You Need to Know About Metal Roofs" so that you can better understand your metal roof and how it operates.