How Much Will A New Roof Cost You? (Cheap vs Value)
December , 2022 | 10 min. read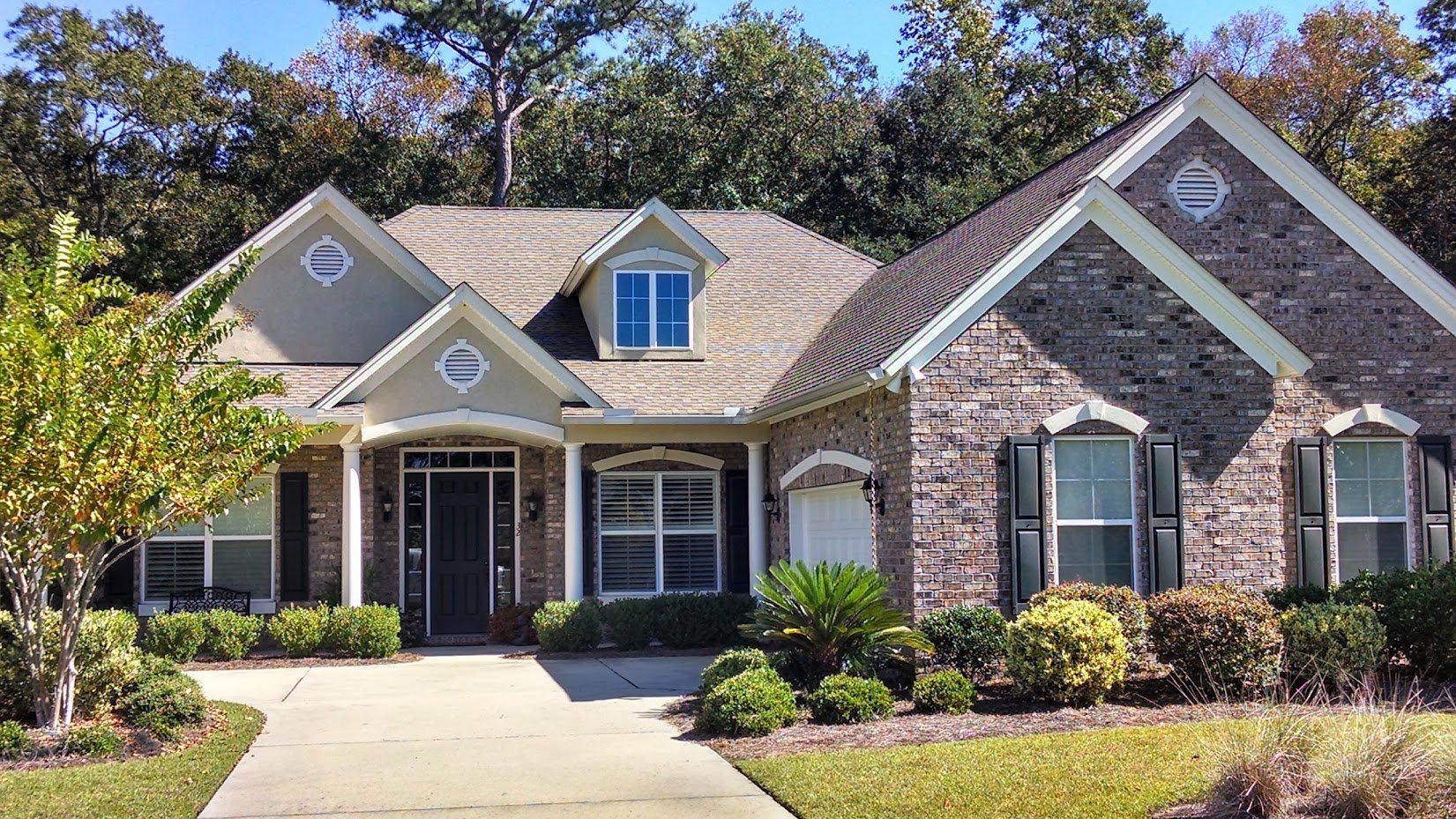 The price of your next roof is the undisputed elephant in the room in every home service-based industry, am I right? And we believe the roofing industry may be one of the worst industries for hiding behind the cost.
With over a hundred and fifty thousand roofing companies registered here in the United States, we can't find anyone who really wants to be transparent and lists their prices on their websites.
"What is it going to cost me?"
Can't we just put our prices here online like Amazon and Zillow or other real estate companies selling houses and even the car dealerships list prices on their websites, right?
It's funny because you would think that someone who claims they are professional or that they are an expert in their field would have a pretty darn good idea of what it will cost to install the roofing products they provide homeowners every day.
Would you agree?
And as a homeowner myself, when I get hornswoggled into calling out a sales rep just to get an "idea" or "budget" of what my project is going to cost me, only to find out its way out of my budget, I immediately feel like I wasted the sales reps and the company's time and I know I wasted my time.
So, back to this roofing cost thingy…
You are telling me that you have done hundreds or thousands of roofing jobs, but you have no idea what the roof on my home will cost me?"
And you are telling me I have to schedule an onsite "inspection," or "appointment," or "consultation" just to get a rough budget, an idea of what my upcoming roofing project is going to run me?"
Well, here at RoofCrafters Roofing we can proudly say have successfully installed quite a few roofs over the last 29 years. So now we have decided to be a part of changing some of these old and outdated roofing industry standards. Starting right here online with pricing. We believe that discussing our prices with you online will help you and homeowners like yourself feel more confident in making good decisions when it comes to buying your next roof.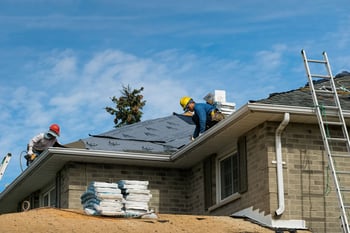 In this article, you will learn 3 very important things about roofs:
What you can expect when you choose to buy a cheap roof.
What you can expect when you choose to buy a valuable roof.
What is the cost difference between a cheap roof and a valuable roof?
So that by the end of this article you will clearly know if a cheap roof or a valuable roof is right for you and what the average cost is for each of those roofs.
Let's get started, shall we?
What Do You Get With a Cheap Roof?
Let me be clear, buying a cheap roof does not mean it will be a bad or leaky roof.
Undoubtedly the two main benefits that come with buying a cheap roof are your upfront investment will be less, right.? You still get new roofing materials that will protect your home and you will have a roof that does not leak.
The roofing materials that you ultimately decide to go with for your home, whether it's asphalt shingles, a metal roof, or tiles is only one of the many components that make up your complete roofing system.
Now, what we see in cheap roofs is that roofing companies mix different brands of products so you don't end up with a full roof system. A full roof system comes with a material and labor warranty from one manufacturer.
This could be very important, stay with me.
Also, to reduce the price of the roof, to make the roof as cheap as possible, we see roofing companies using the cheapest components and in many cases reusing existing components such as your old pipe vents, other important flashings, and your old underlayments. We also see some of the important components like metal eave drip, roof-to-wall flashings, and proper attic ventilation being left off the cheaper roof installations and quotes for complete roof replacements.
Now, that is how a roofing contractor is able to cut corners and reduce their material cost. The other very important factor in buying a new roof is the installation or your contractor's workmanship.
Let me ask you one question...
When your car breaks down, do you get on craigslist to find a "shade tree" mechanic or do you take it to a certified and or professional mechanic?
Roofing installers are the same as auto mechanics in that we have our "shade tree" roofing installers and we have our certified roofing installers.
Shade tree = no formal or outside training
Certified = highly trained with continued manufacturer training and support annually
The quality that you receive from someone who has been trained and certified is undoubtedly much higher. And as you can imagine, the roofing installers who are certified make much higher wages than do those auto mechanics that we all dread going to, right!?
A lesser grade of materials and a lower quality installation are just two of the things you can expect to get when you choose to go with a cheap roof quote.
The last thing for me as a homeowner is the experience I receive.
When I say experience, I don't mean experienced roofers or experienced sales reps, I mean the overall experience you will have from start to finish. The level of professionalism, demonstrated integrity, and the level of communication from start to finish. The experience you will or will NOT receive.
If you are ok with not having high-quality materials or components, a manufacturer's material and labor warranty or not being able to communicate with the roofing crew while they are at your home, then buying a cheap roof may be a really good option for you.
To learn the difference between a cheap roof and a valuable roof, keep reading.
Or check out 10 signs you are working with the wrong roofer to learn more about the after-effects of choosing the wrong roofing company.
What Do You Get With a Valuable Roof?
Without a doubt you can expect to have a more costly upfront investment, you can also expect to have longer lead times or longer wait times, to get your roof scheduled.
Professional roofing companies that have certified installers, the ones that use quality roofing materials are typically busier and thus will have a much longer backlog than roofing companies that are willing to use substandard materials as well as non-certified roofing installers.
What we find is that roofing companies that are willing to provide cheaper roof quotes don't really consider all the factors that it takes to operate a roofing business successfully either.
You may be saying, well that's not my problem.
Let me have you reconsider this with me.
Because it is no secret that over 85% of roofing companies will go out of business before their 3rd year and a staggering 90% of all roofing companies will go out of business before their 5th year of being in business. I challenge you to Google these statistics!
Knowing that the chances that the roofing company that provided a cheap roof will be around. Should you have a roof problem in the future, could be slim.
Therein lies the issue. Roof problems typically don't happen immediately after a new roof is installed. They happen after the dust has cleared. After everything is settled down and the roof goes through a few seasons. Weather changes create expansion and contracting with roofing. This is when we learn if the installers did the job correctly or not.
The average roofing repair cost to fix a leaky roof runs between $750 and $3,800.
So, if you have any roof problems and you did not receive a manufacturer's warranty. The cost to make those repairs will fall on you. That's if the local roofing contractor that you went with won't honor their workmanship warranty or they're not in business.
Now, here's what you can expect going with a valuable roof quote: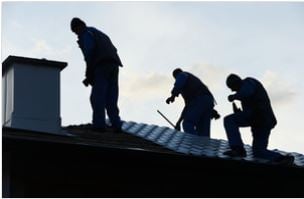 Higher-quality roofing materials
Manufacturer's material and workmanship warranty
Professionalism
Direct line of communication with your job supervisor
Post-production services
Peace of mind
Now that we have discussed some of the main differences between a cheap roof and a valuable roof. Let's discuss the cost differences.
What is the Cost Difference Between a Cheap Roof and a Valuable Roof?
The exact cost of replacing your roof will vary depending on several factors.
However, there are 3 main factors that are used to determine the price of all new roof installations on all homes.
The type of roof material you choose.





The total square footage of the roof area.





The complexity of your roof project, will your local roofing contractor be able to get their equipment close to your home.
It would be impossible for me to give you an exact price without knowing all the factors that determine the final cost.
So I will provide you with the average cost of a few typical homes with two of the different types of shingle roofs and two of the different metal roofs with both a cheap roof and a valuable roof.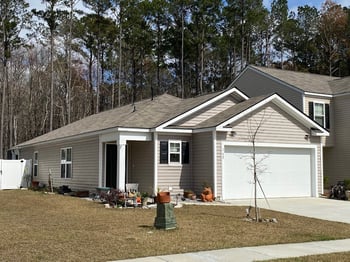 For a 3-tab shingle roof on a home with 2 straight sides and no chimneys or skylights, the average cost with a valuable roof system is $7,300 and for the same home done with a cheap roof, the average cost is $6,500.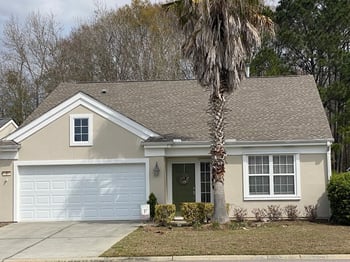 For an architectural shingle roof on a home with 2 straight sides and no chimneys or skylights, the average cost with a valuable roof system is $11,200 and for the same home done with a cheap roof, the average cost is $10,000.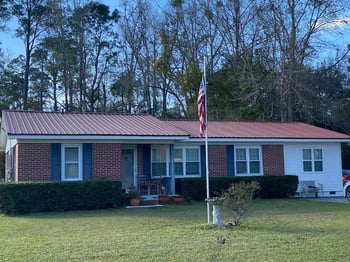 For a screw-down metal roof on a home in 2022 with 2 straight sides and no chimneys or skylights, the average cost for a valuable roof system is $19,200 and for the same home done with a cheap roof, the average cost is $17,000.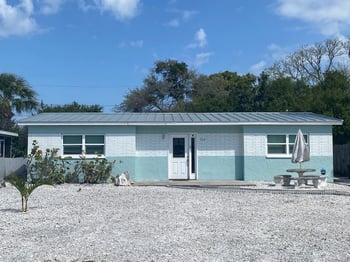 For a standing seam metal roof on a home with 2 straight sides and no chimneys or skylights, the average cost for a valuable roof system is $27,000 and for the same home done with a cheap roof, the average cost is $23,500.
To see more options check out the average cost of the top 7 roofing materials.
Are You Ready to Hire a Valuable? Roofing Contractor?
Now that you have learned the difference between cheap vs. valuable roofing. And if you're ready to save yourself time and aggravation, our family here at RoofCrafters Roofing is available to help save you the headaches. Having installed thousands of valuable roofs for homeowners in South Carolina, Georgia, and Florida. Our history of doing roofs the right way will ensure that you get the best value for your hard-earned money.
Our roofs come with lifetime warranties so you will also get the peace of mind you deserve. Click the schedule an inspection button below to meet one of our professional estimators.
If you aren't quite ready and want to do some more research on the cost of roof replacements I recommend you check out "why are roofs so expensive?"
Or maybe you're still trying to determine if your roof has to be replaced right now, if so, check out: Roof repair vs Roof replacement.
At RoofCrafters, our mission is to provide job opportunities for others to thrive and grow while making a meaningful impact within our communities.