5 Reasons to Hire a Quality Commercial Roofing Contractor
May , 2023 | 6 min. read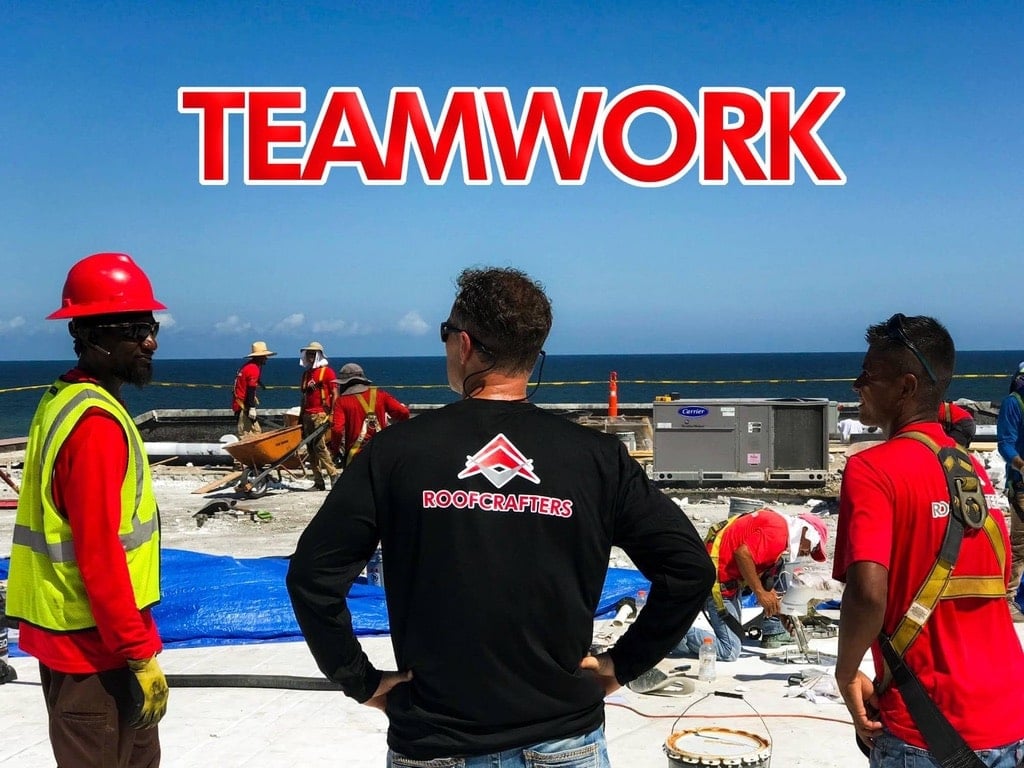 Are you looking to find a contractor that does high-quality commercial roofing?
Whether you need a commercial roof repaired or a full roof replacement, it's a substantial investment. One that you want to get right. Hiring the right contractor will surely make the project go smoothly.
We get it.
Our family at RoofCrafters Roofing has helped commercial property owners for 3 decades. We've done so by providing top-quality commercial roofing services. Now we want to help you.
This article starts by giving you 5 reasons to hire a quality commercial roofing contractor. After that, we'll give you 3 benefits you'll get by hiring a quality contractor.
5 Reasons to Hire a Quality Commercial Roofing Contractor
There is plenty of reason why you should hire a quality commercial contractor. However, we've found five that stand out from the others. Five qualities that'll make your hiring decision easier. They can also help make your wallet a little happier too. Qualities to consider when interviewing commercial contractors for your upcoming repair or replacement project:
1. Peace of Mind Knowing Your Commercial Investment is Protected
We understand that owning a commercial property comes with stress. Many problems can occur throughout the day. Worrying over potential damage to your property from roofing issues is the last thing you want to have to add to your plate.
Whether it is your property or you have tenets, the damage that can happen from even the simplest roof leak on a commercial roof can be stressful. Hiring a quality commercial roofing contractor will take that weight off your shoulders. Therefore you'll have peace of mind knowing your investment is in great hands.
2. Top-Level Communication During and After Your Commercial Roof is Done
Property managers, tenets, or renters want answers. When is the work going to get done? How noisy is the roofing project going to be? Will we be able to enter and exit the building safely? We get it. And when you can't get them the answers promptly it only adds to their frustration and anxiety.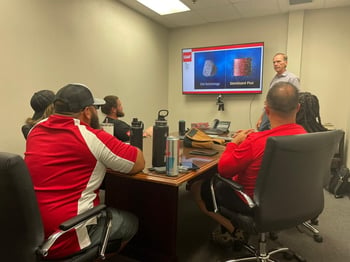 Let's be honest, they're many moving parts on a commercial roof project, even on some of the simplest repairs, not to mention a complete roof replacement. Top-level communication is a must. A quality commercial contractor will understand this and be proactive. They'll find out who is the point of contact for you at the property. They'll open up a direct line of communication from the beginning, therefore it'll keep the noise and chatter down for you. Top-level communication from start to finish is a must to run a commercial roofing project successfully.
3. The Highest-Quality Commercial Roofing Materials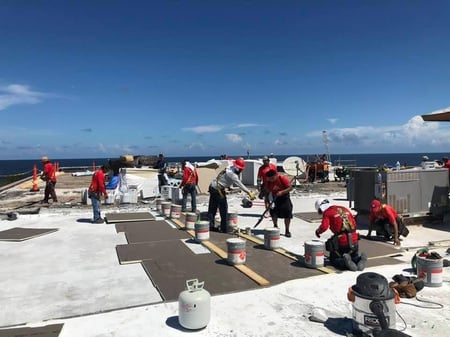 Not all commercial materials are the same. There are brands and products that a seasoned roofer will just not use. Reputable commercial contractors use the best materials in the industry. Cutting corners on products will most certainly cost you more money down the road. Making them look bad. By choosing a quality contractor you'll also have the top manufacturers in the industry behind you and your roof system. Commercial manufacturers stand behind the top contractors for your protection.
4. The Best Commercial Roofing Warranties in the Industry
Quality commercial contractors will not only provide you peace of mind by using the best products. They'll also be able to provide you with the longest warranties in the industry. Top commercial manufacturers certify companies after staying in business and performing high-quality work. Roofing companies are then able to offer NDL(No Dollar Limit) warranties.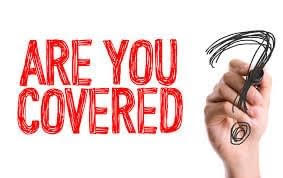 Contractors that offer special manufacturer-backed warranties are going to perform great installations. The large commercial roofing manufacturers will be responsible for keeping your roof watertight. Not the roofing contractor. Some of these warranties can extend up to 30 years. That means that you have an insurance policy on the workmanship. No leaks for 30 years guaranteed.
5. Get Commercial Repairs and Maintenance Instead of Full Roof Replacements
Many contractors who do commercial roofing will not offer small roof repairs and maintenance. They'll only do full roof replacements. When a roof has 3 to 5 years of life remaining, it can be beneficial to perform maintenance and repairs. And it can definitely help your wallet.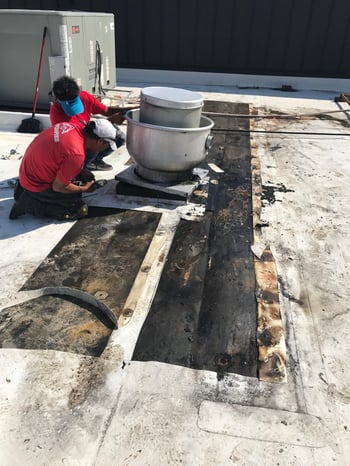 Contractors who can provide repairs and commercial roof maintenance can help you save money. Commercial roofs can be difficult to repair, therefore some companies don't offer them. By providing you maintenance and offering small commercial roof repairs you'll be able to keep your roof performing at the highest level.
Benefits of Hiring a Quality Commercial Contractor
Professionalism





Demonstrated integrity





Provide you with an exceptional experience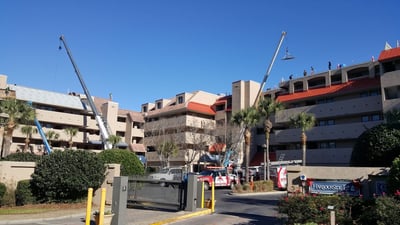 Professionalism. We know from experience having done many large commercial projects. The entire process can be stressful. From finding someone to show up on time, to getting written estimates. To have the work completed. A quality commercial contractor will bring a level of professionalism that you'll come to appreciate. Through a high level of communication and experience from previous commercial jobs.
Demonstrated integrity. It's being transparent in a time of vulnerability. It's being honest about your particular situation. If your commercial roof is leaking but it has useful life left in it, it can be repaired, therefore they'll tell you. Contractors in our industry are notorious for pushing their agenda, via full roof replacements. Quality contractors do what's best for you and your property.
Provide you with an exceptional experience. The entire experience from start to finish can be frustrating and stressful. It's expensive to work on commercial roofs, the experience should not be stressful. A quality commercial roofing contractor will do their absolute best to provide you with an exceptional experience every step of the way.
Get a Checklist to Help Hire a Local Commercial Roofing Company
Now you know the 5 reasons to hire a quality commercial contractor. You'll get peace of mind, top-level communication, the best materials, and labor warranties. You'll also get expert maintenance and repairs to help prolong your roof.
Our family here at RoofCrafters understands the smallest of commercial roofing issues can be stressful. So, we do our best to provide you with these 5 qualities and more. We strive to provide everyone who contacts us with an exceptional experience at every step along the way.
We know that we are not going to be the best fit for everyone who needs commercial roofing services. That doesn't mean we don't want to help guide you so that you can avoid common pitfalls and make a better-informed decision for your project. So we've also put together a checklist with some frequently asked questions. Along with the answers to help you choose a great commercial roofing partner. So feel free to download the contractor hiring checklist below.
At RoofCrafters, our mission is to provide job opportunities for others to thrive and grow while making a meaningful impact within our communities.