5 Decisions You'll Need to Make for Your Roof Replacement
January , 2023 | 7 min. read
By Kevin Mills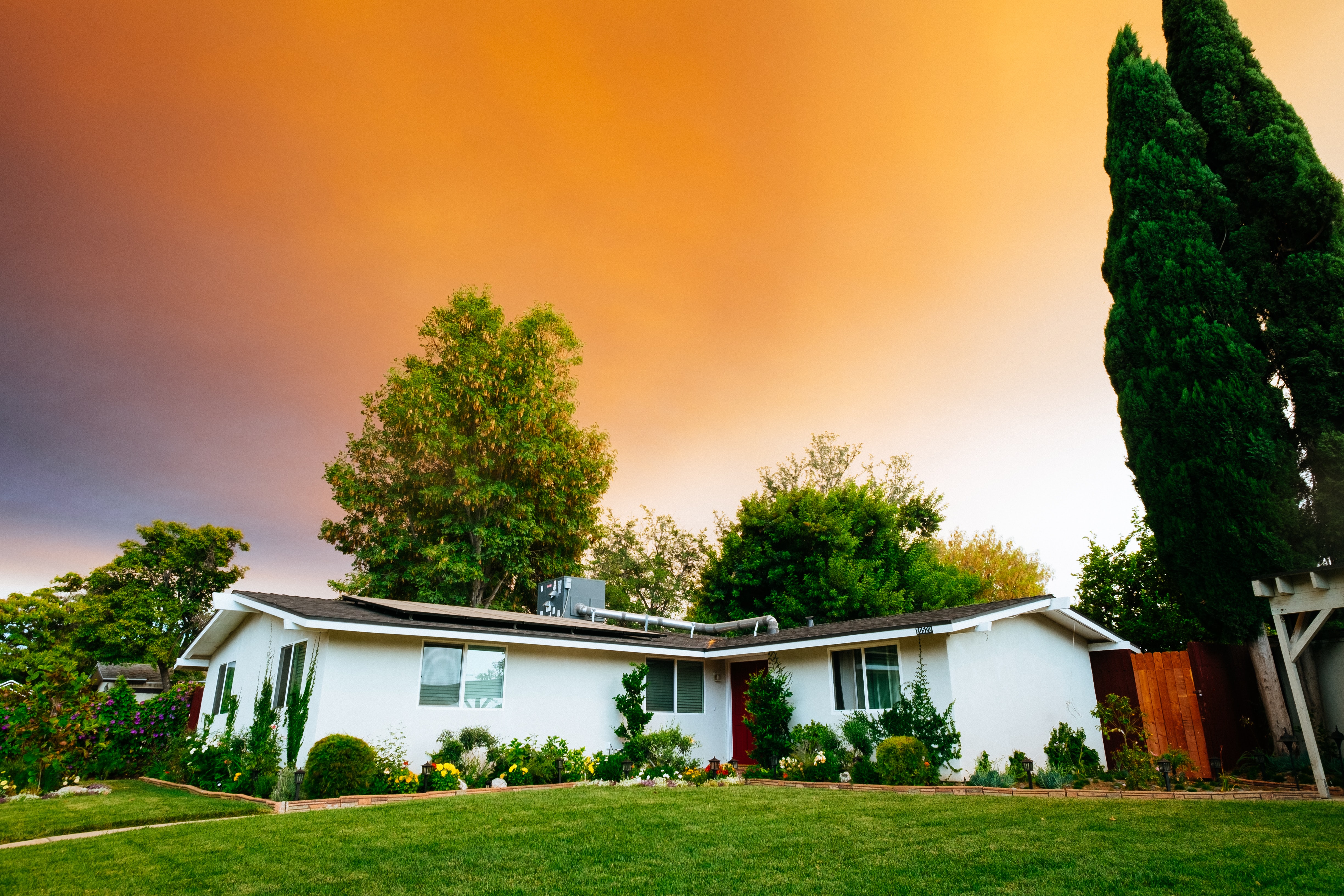 In the vast realm of decisions, some are easy, and others are much more difficult. When the moment has arrived to consider a roof replacement, decisions are probably one of the number one things on your mind, right? Even those who've never needed a roof replacement know it can be an undertaking (which is why some put it off for so long.)
We can't have you bouncing from resource to website to end up wasting time on clickbaity articles that give no true feedback on your concerns. At RoofCrafters, we believe in providing honest and up-front answers to your questions without giving you the run-around. We've helped ease the minds of homeowners that are just getting started with their roofing projects since 1993- and we know we can do the same for you!
This article discusses the 5 most frequent decisions homeowners have to make in order to receive a roof replacement. By the time you finish reading, you'll (hopefully) breathe a sigh of relief, knowing you won't have to worry about as much as you thought. Let's start!
5 Roof Replacement Decisions
Making choices for your roofing project can be a blast- so many color and style options match any taste. There are other things you must consider when picking a new roof, too, though.
How Much to Spend
Budgets- whether you have one or not, it's always ideal to have a roundabout number in your head of how much you want to spend on a new roof. There are numerous roofing types to choose from, and each has its own price point. Some homeowners prefer to go for a durable yet affordable option like architectural shingles, while others enjoy the look of a robust metal roof.
There are a lot of factors that go into the cost of having a new roof, like:
Type of Material

Square Footage of Home

Complexity and Difficulty of Roofing Project
While there are a few things you can't necessarily control the cost of, you can get a ballpark estimate based on the material you choose. Asphalt shingles are a popular option and usually run from about $7,300 to $29,100. Metal roofs, however, are a bit more pricey, averaging about $16,500 to $42,300. As you can see, pricing varies greatly depending on your material. Having a budget in mind can help you stay within your cost limit.
Material Type
Every roof has its own unique composition that makes it special. Because of this, choosing a material to match yours has to be done strategically. When comparing each roof type, it's easy to see the structural differences that make them their own. If you have a steep-slope roof, the best materials for you are:
Asphalt Shingles

Clay or Concrete Tiles

Metal Roofing

Slate Roofing

Wood Shakes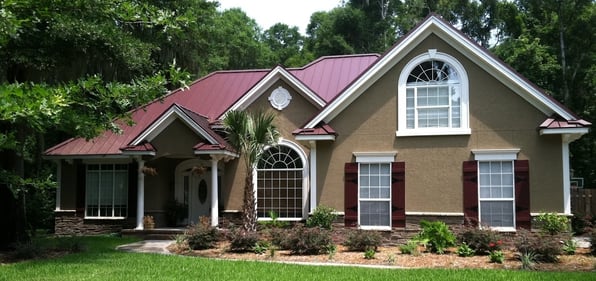 If you have a low-slope roof, however, you may want to consider the following:
Modified Bitumen (self-adhering and torch down)

TPO (thermoplastic polyolefin)

PVC (polyvinyl chloride)

Metal Panels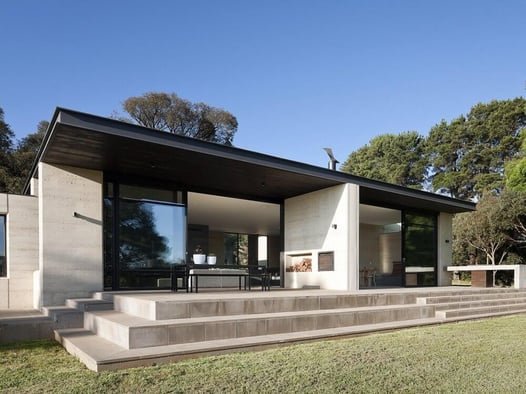 When you choose the material you'd like, there will be color and style options to customize to fit your home, which leads us to our next category.
Color
Choosing colors is fun, isn't it? Even when picking them for a roof, there's an element of child-like joy we get from making a choice between colors. Deciding on a color can be a tough choice for many homeowners, though, because there are a lot of factors to note when making such a permanent choice. Roofs aren't like clothes; we can't just change colors or hues with our moods. Picking a color that will last until your next replacement is something you should deeply think about.
What are some things to keep in mind when choosing a roof color?
Style of Your Home

Your Material Choice

Your Roof's Pitch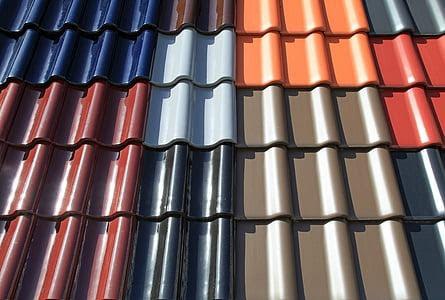 Just as it's essential to most to match their clothes, it's also vital to ensure your roof color is suitable for your home. Ask yourself what your personal style is. If you're keen on a more modern, contemporary look, maybe you'd prefer a dark gray. On the other hand, if you want to go for a more rustic style, you may choose a shade of brown. The roof color choice process is usually personal- you'll need to think about your specific needs, the location of your home, and the colors that already exist in your outdoor living space.
Warranty Type
A roof warranty works similarly to insurance- protecting your investment from manufacturer defects (or poor workmanship.) Most roofing materials come with a warranty backed or provided to you by the company that made the product. Warranties are separated into two different categories:
Material Warranties

Workmanship Warranties
Let's say you choose an asphalt shingle roof. The materials warranty will come directly from the shingle manufacturer that you decide on. If you need repairs completed, the manufacturer has to perform them as long as it's under the stated warranty period. In most cases, the stated warranty period that the shingle manufacturers provide 100% coverage is ten years. This is called non-prorated warranty coverage. They do not cover poor workmanship under their standard material warranty.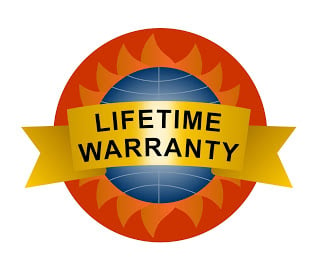 Workmanship warranties cover installation errors that cause your roof to leak or fail prematurely. The local roofing company you select will provide this portion of the warranty. It's up to the discretion of your chosen roofer to decide how long they'll honor their craft. A lot goes into warranties, so for more information, check out this article.
Who to Hire
It's no secret that not everyone works the same way. What do we mean by that? Well, some contractors don't care as much about their work as they should. Finding a roofer with advanced credentials and a fantastic work ethic can be difficult. Luckily, there are great ones everywhere- you just have to be up for putting in the research to find them.
Be bold and look at websites and reviews. Though some issues can't be avoided and everyone makes mistakes, if you're seeing consistently bad customer feedback, it's best to steer clear from that contractor. You can ask yourself and your roofer several questions to ensure you aren't getting cheated out of your money. Your roofer should:
Always provide you with an itemized estimate that lists what is and isn't included

Never hesitate to show you their certifications, insurance, and references

Never ask you to pay for a job upfront

Never ask you to pull a permit or purchase materials to complete a project
Am I Ready for A Roof Replacement?
It's a possibility! When picking out a new roof, the decisions you face are all part of the process. Though it may seem stressful and even a little daunting, the end result is so worth it. Always make sure you choose a roofing contractor with your best interest at heart if you want to make your home's new extension shine. Check out our complete roofer checklist to help determine the perfect person for your project.
And if you're ready to start the roof replacement process, RoofCrafters is thrilled to assist you! We want you to know that a fresh, gleaming roof is only a call away. To get in touch with one of our friendly representatives, head over to our contact page.
My name is Kevin Mills, and I am the lead estimator for RoofCrafters' Tampa division. I'm originally from Michigan, and I enjoy hunting, fishing, and spending any free time outdoors. What I'm most passionate about, though, is helping business owners and homeowners alike achieve their roofing goals, all while providing a seamless customer journey.