What's the Top Paying Sales Job in Savannah, GA.
September , 2022 | 8 min. read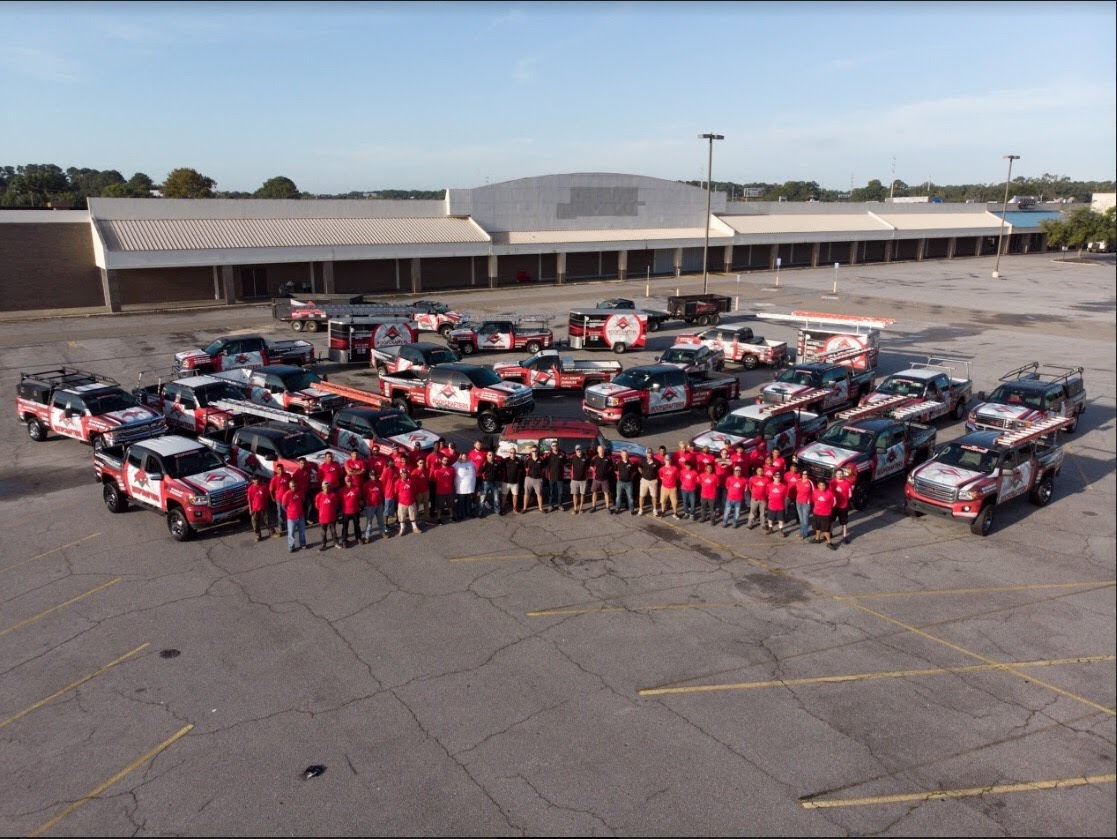 Do you ever feel like just another number employee at your current company? With limited freedom, feeling undervalued, and most importantly, under-compensated?
We've all been there, and it's painful. Waking up each day feeling disregarded by your company with a commission structure that reflects that ideology is unfair, and certainly not a way to live your day-to-day life.
At RoofCrafters Roofing of Savannah, we believe that everyone deserves to be praised for the hard work they complete during their day while being paid the money they earn, and then some. Our purpose here is to provide job opportunities for others to thrive and grow while making a meaningful impact within our communities.
If you're interested in breaking the cycle of inconsiderate companies that provide measly commissions and are ready to start earning the wage you've righteously earned, it's a good thing you're here.
In this short article, you'll be learning more about why sales representatives at Roofcrafters Roofing of Georgia are among the highest-paid, most rewarded individuals in the industry. Let's get started!
What's The Top Paying Sales Job in Savannah, Ga?
To date in 2022, RoofCrafters' outside sales representatives remain among the top earners in Georgia. Why? It's simple:
Ee don't play games when it comes to commission. We promise that when you take great care of the folks in our community, you'll see the money. The sales representatives are highly valued at RoofCrafters. We're strong believers that they're the well-oiled machines that keep our company growing, and that's why their efforts are heavily compensated.
Earn top pay for your salesmanship abilities
A job in sales is not for the faint of heart, though. Oftentimes it can be demanding, taxing, and laborious. However, it's worth it. This past year at RoofCrafters, our top sales representatives celebrated wins as much as: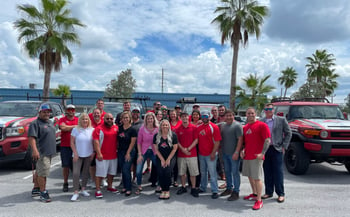 $253,000
$221,000
$197,000
You'll earn top commissions, all while helping families gain the roof over their heads that they deserve. That'll protect them for many years to come. Talk about a win-win!
Think intrapreneur. Flexibility. No ceilings on income. Set your own schedule. More family time.
Why Should I Choose RoofCrafters to Advance My Sales Career?
Why should you come work with RoofCrafters? Well, RoofCrafters holds some of the highest certifications in the roofing industry, including:
CertainTeed Select Contractor
Verisco Platinum Contractor
Certified Sheffield Metal Installer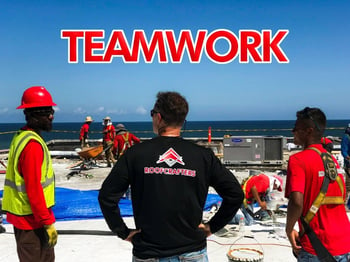 We strive to be the best in the business to provide our new and loyal customers alike with a roof that will last them decades to come. See for yourself what our clients are saying:
When you choose RoofCrafters, you're choosing family. Our family believes in growth, which is why you'll be given many career advancement opportunities. You'll also be provided with expert team leadership, so you'll always be guided in the right direction. Not to mention, your sales training is paid. That's right!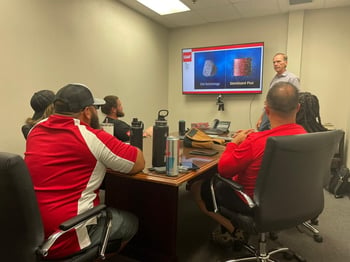 Your time is valuable to us, so any hours and energy devoted to honing your skills through training will be compensated. The most rewarding part of it all, though, is the work schedule itself. RoofCrafters is a flexible company, and we believe our employees should be, too. Make your hours count the most by choosing when you work. We'll show you the activities and teach you how to track those activities that produce the highest results.
Your Sales

Responsibilities

With RoofCrafters in Savannah Include:
Running company-generated lead appointments
Networking and building relationships to expand business with new clients
Generating sales by completing prospecting and marketing activities set forth by management
Maximizing territory performance
Preparing and executing a daily sales plan
Being up on roofs daily and entering attics to pinpoint the source of leaks
Educating and selling company products and services to new and existing clients
Your Sales Employee Benefits From RoofCrafters Include:
Laptop
Cellphone
Wifi
Tool Kit
Gas Card
Uniforms
W2
Health
Vision/Dental
Supplemental Accident and Illness Insurance.
What clients fit best for you? Those are the ones we encourage you to go after. We'll provide you the resources, tools, and show you how to attract and fill your pipeline with more of those clients.
Hear From Our Sales Estimators
Don't believe us just yet? There's no shame in being weary. Hear it for yourself from our valued team members down below.
Ready to JumpStart Your Sales Career With the Top Roofing Professionals in the Industry?
RoofCrafters admires the following qualifications and urges you to apply if you have:
Strong people skills
Strong negotiation skills
The ability to build and maintain relationships
The ability to build rapport with new people
Willingness to grow and improve daily
A tenacious drive to serve others and the ability to problem-solve
Strong mathematics and computer skills
Strong organizational skills and sales tracking abilities
If you said, "Hey, that sounds like me!" while reading any of these list items, apply for a career with RoofCrafters, today. Don't wait to be compensated and valued the way you deserve a minute longer. Jump-start your dream job by clicking the button down below and applying for one of our open sales positions. We look forward to hearing from you!
At RoofCrafters, our mission is to provide job opportunities for others to thrive and grow while making a meaningful impact within our communities.