How the Supply Chain, Oil, and Inflation Impact the Roofing Industry
March , 2023 | 7 min. read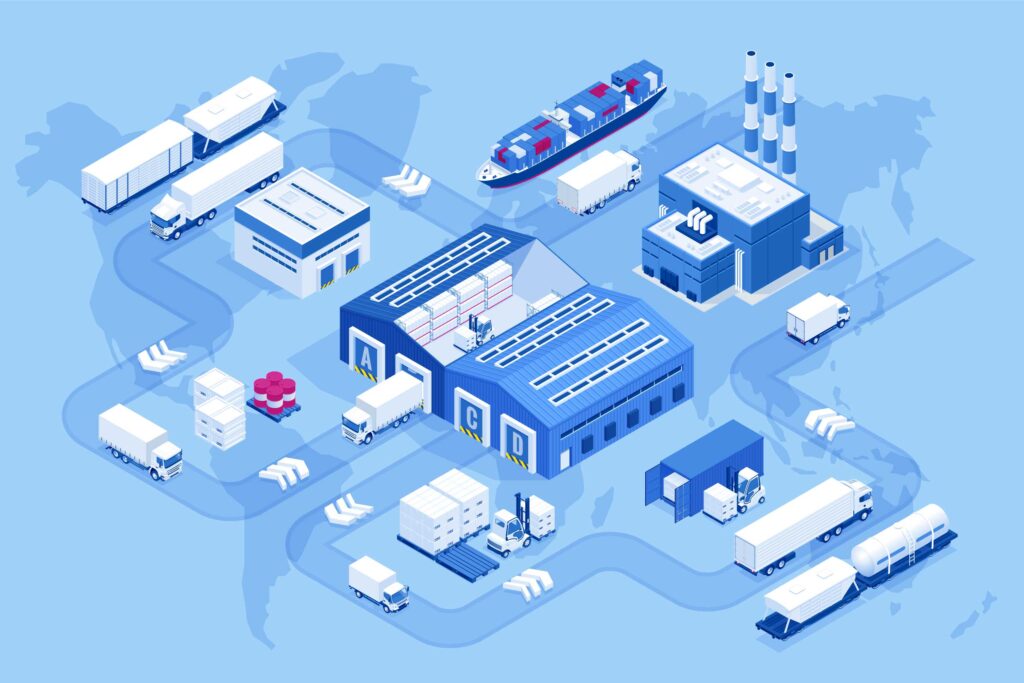 The 2 weeks, "flatten the curve," quarantine may go down as the largest catalyst of our supply chain issues. I am no economist, however, I don't believe it takes a rocket scientist to see this chain reaction of spiked oil prices, material shortages, and inflation on the rise.
Supply chain issues are happening everywhere, all over the world, in every industry.
The roofing industry is no exception.
Construction never halted during the lockdown, but instead increased, making it difficult to acquire materials from companies that were shut down.
Let's do our best not to allow it to frustrate us. RoofCrafters Roofing went to order a part for one of our service trucks, we were told that the part was on backorder and would not be available for 3 months. At this point, we expected disappointment. All we could do was laugh, to keep from screaming "for 3 months!" at the top of our lungs.
The construction industry is one of the hardest-hit industries with material shortages, causing massive project delays. To make matters even worse, the need for new homes and buildings has not slowed down. More projects are being planned, scheduled, and coming out of the ground as we speak. If you're concerned about how supply chain issues, oil price increases, and inflation are affecting the roofing industry and possibly your next roofing project, Keep reading.
The Roofing Industry Hasn't Seen the Worst of What Is Yet to Come
Why? Well, with over 80% of the roofing materials being asphalt shingles or asphalt-based products, there are many factors that are having a massive impact on the roofing industry. These factors may affect your upcoming roofing project:
Shortage of truck driver

Flatbed truckers make less (roofing materials are hauled on flatbed trucks)

Federal regulations of hours truckers can drive (have decreased)

Diesel prices on the rise

Increased oil prices

Shortage of asphalt

And More
These issues have created limited color options and material shortages causing delays to projects. Now we are just beginning to see an impact on the overall cost of roofing projects.
We wrote this article to better help you understand how this may affect your next roofing project. With limited color selections available, longer timeframes to get your project scheduled and higher costs can be expected.
All roofing manufacturers, the suppliers who distribute those materials, and roofing contractors alike are dealing with the same supply chain issues, which we'll explain in the rest of this article.
How Will This Affect My Upcoming Roof Replacement?
The 3 main things that are causing the most disruption for roofing projects in 2023:
Increased cost
Timeline delays
Limited colors
Increased Material Cost
If you believe you are getting close to needing your roof replaced, contact your local roofing contractor now. Prices have only increased slightly thus far. There is still a window of opportunity to save thousands of dollars on your roof investment.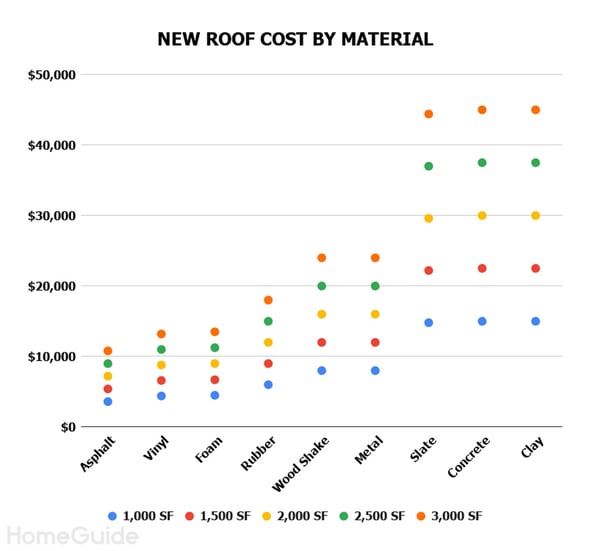 The last major price increase for asphalt shingles happened just after hurricane Katrina hit New Orleans, not to sound cliche, but it may have been a perfect storm. The price for a barrel of oil was around $50 and it spiked to $103.71 by the summer of 2006. The cost of asphalt shingles spiked too, nearly doubling from 2005 to 2006.
Looking back and seeing where we are now, we just witnessed barrels of oil go from $20 to over $100! Again, there's still a great window of opportunity to get ahead of the next round of shingle price increases. We anticipate shingle prices nearly doubling over the coming year.
Here's why we believe this will happen:
Timeline Delays and Color Limitations
The materials shortages will surely cause delays in your local roofing contractor getting the materials. Depending on the type of materials you select and even down to the color you choose.
You may be waiting for several weeks or even months until the materials you want are available for your roofing project. The shingle manufacturers have been spending the majority of their production time on colors that are most commonly used.
Most of the production has been neutral shingle colors because of the amount of roofing being done in the new construction sector. New home builders typically use neutral colors, it is easier for them to match exterior color schemes.
Like most roofing contractors we are working as hard as we can to get the materials and schedule the installation of the roofs as quickly as we possibly can. No doubt that it's a frustrating situation when a homeowner has a roof leak and the color they want is not available.
We get it, too. A roof is a big investment. It's also a long-term investment, no one wants to just take what's available. No one wants to just throw a random neutral color they didn't really want. And have the roof on their home for the next 30 years. Sadly, these obstacles and many more are likely going to continue to affect the roofing industry for the foreseeable future.
What Should I Do While I Anticipate My Upcoming Roofing Project
Whether you're planning to get your new roof from RoofCrafters or another local roofing contractor, we can offer a few different recommendations.
If you know your roof will need to be replaced within the next 2 or 3 years, you may want to consider moving forward sooner to save yourself a lot of money.
Based on history, we are talking about potentially saving you thousands of dollars on a rather large investment. A roof that cost 10k today with the rising oil prices, labor shortages and inflation cost is expected to cost 15k to 16k in the near future.
With a simple interest loan, financing a roofing project may be a good option. With no early payoff or penalty fees, by paying the loan off early, you're able to reduce the already low-interest rate down more, saving money.
To learn more about your options, check out our financing page, as well as the extensive resources in our learning center, and drop us a line when you're ready to schedule your inspection. With all of the uncertainty in the world, one thing remains constant; when you choose RoofCrafters Roofing, you choose family.
At RoofCrafters, our mission is to provide job opportunities for others to thrive and grow while making a meaningful impact within our communities.