The Differences Between Local Roofers and General Contractors
December , 2022 | 7 min. read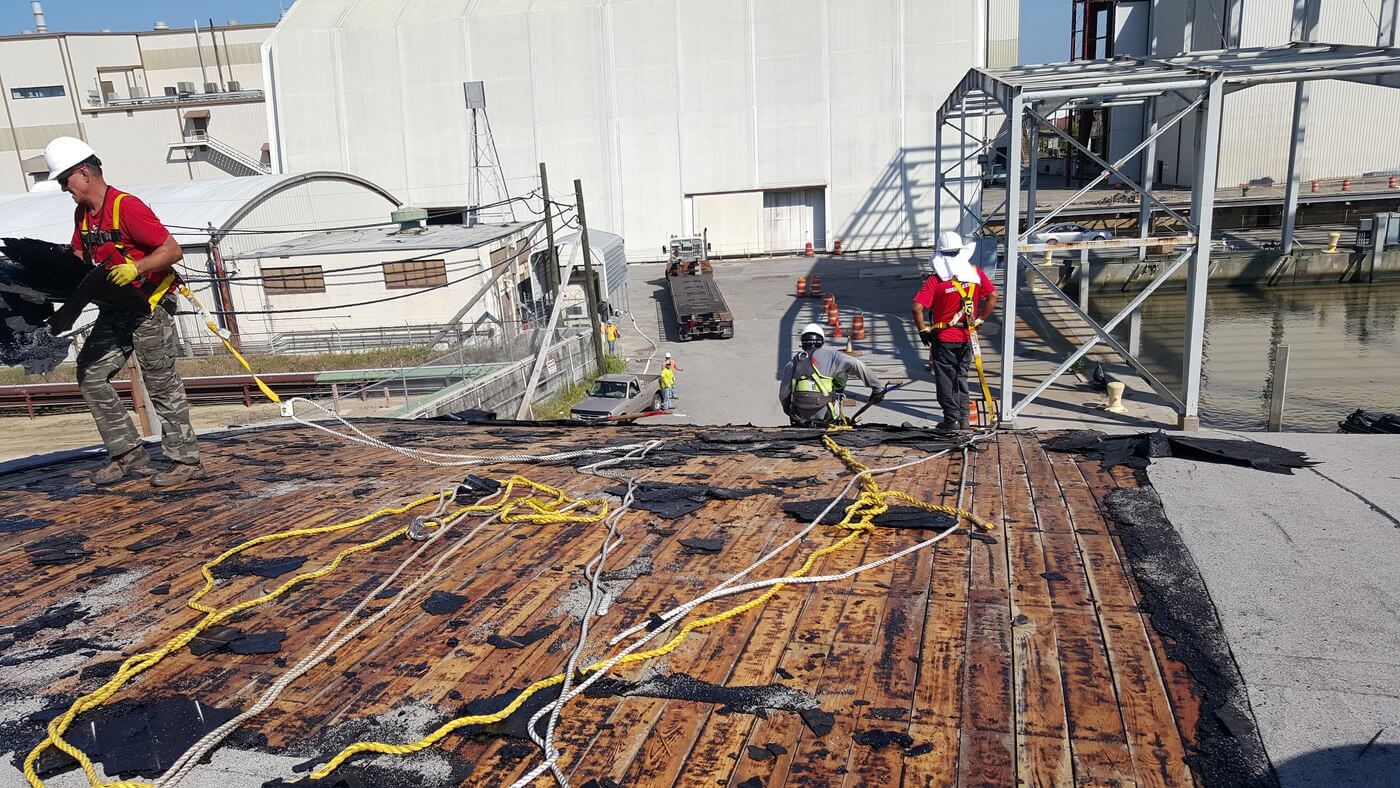 Hiring a contractor to take care of your roofing project is a big deal. Your roof is a vital component of your home, offering protection from the outside world. Whether you need repairs or a replacement, every decision you make ultimately affects the outcome of your roof.
Arguably, the most crucial part of roofing services is the company (or person) you choose to provide them. Think about it- would you rather hire a contractor at the top of their field or a company that offers shoddy work?
We know the answer to that. When you're considering your roofer options, there are a few things to keep in mind. Though it may not sound that important, there are several differences between local and general contractors.
Here at RoofCrafters, we've been locally repairing and installing roofs in the Southeast for thirty years. We've made it part of our mission to provide homeowners with the information they need to make informed decisions about their roofing systems.
In this article, we'll go over the key differences between roofing contractors to help you gain an understanding of what you may walk into during your next roofing project. Once you're finished, you'll have an idea of what type of roofing contractor may best suit you and your home. To begin, let's dive right into what kinds of contractors are commonly used for roofing tasks.
What Types of Contractors Can Service My Roof?
When it comes to roofing projects, you'll usually have a choice between different types of contractors. Roofing contractors specialize solely in roofing, while general contractors are typically home improvement companies that focus on a variety of different entities. There are key differences between the two that you should consider before hiring one or the other for roofing work. What are they?
Local Roofers Vs. General Contractors
Choosing a contractor can be a challenging if you've never done it before, so it's essential to know the differences between your options. Local roofers offer a few notable advantages compared to general contractors.
Local Roofers
Hiring a local roofer to complete your project is usually a more pleasant experience in comparison to larger and more dispersed companies. Having someone who focuses on the customer experience as a whole will make the process a breeze, but that isn't the only reason why local roofers are awesome. What other benefits do local roofing contractors offer?
1. Certifications and Expertise
Even though local roofing contractors sometimes offer window or door installation services, they're roofers over anything else. These contractors handle numerous roofing jobs yearly, whereas general contractors may only perform them sporadically. This gives them an advantage because it means their skills are more specialized and fine-tuned for roofs. Top local roofers are highly trained through the best programs and maintain the best certifications, meaning they often do a better job.
2. Top Manufacturer Partnering
Another pro of working with local roofing contractors is that they often partner with top manufacturers. They not only have certifications through these companies, but they can offer the newest products in roofing technology, which can give you a leg up in the curb appeal and quality of your home (and the best deals.) Relationships like these aren't usually offered to general contractors that handle numerous home-building projects, which makes them more unique.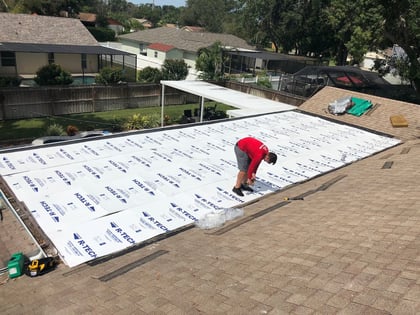 3. Insurance
General contractors often may not carry the liability insurance that dedicated roofers have. Unfortunately, if your home is damaged during installation or repairs by a general contractor, the insurance they provide may not be enough to pay for the repairs. Local roofing contractors are usually insured for specific roofing issues, which are less likely to happen because of the roofer's training and skilled expertise.
4. Lasting Relationships
For a top-notch roofer, installation of a new roof isn't a one-and-done job—it's the beginning of a relationship between the homeowner and the contractor. Many local roofing companies are dedicated to standing by their craftsmanship and answering questions and concerns of homeowners during and after the entire installation process. But, general contractors typically make their next job or task the main priority. If there is an issue with your roof work, it isn't great to wait until it's convenient or "worth it" for the installer.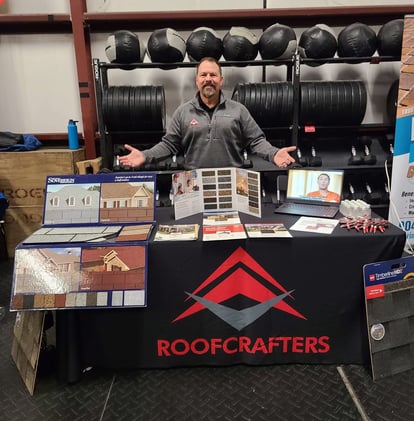 5. More Relaxed
General contractors have to keep working to keep a profitable image, so they might be impatient or put more pressure on you to commit to the job. The finest roofers never rush homeowners that are making decisions because they understand that your final choice is more critical than their timelines.
6. No middleman
Homeowners get better deals, honest answers, the best timetables, and a lot more when they select a local roofing company. That kind of service often isn't offered with a general contractor, even when it's subcontracting locally. With national companies, you may have to go around in circles over the phone or through bots to get answers.
General Contractors
That being said, general contractors are not the root of all evil! They typically are very knowledgeable but aren't experts in any one specific area of construction. There are situations where general contractors may be your best bet or be more suitable for your situation. But, there are "perceived" pros of this option that aren't necessarily true.
1. Cost
Local roofing prices are often cited as being the main reason why some homeowners choose national companies over them. The truth is, though, that local contractors are less expensive than you may think, primarily due to partnerships with top manufacturers. A roofer's job may cost a little more money, but if the roof lasts longer than that of a general contractor, you will save more in the long run.
2. More equipped?
Another vast misconception that homeowners may think is that general contractors are more equipped for issues than local roofers. Keep in mind that the job of a roofer is to assess, repair, replace, and consult on roofs. They are experts in their field and usually have seen and dealt with every problem possible, making them highly qualified to settle arising problems.
As we mentioned, general contractors may not be the worst, but they aren't the best, either. Roof work requires a multitude of skills, experience, dedication, and the best materials- and local roofers check all the boxes. The care you'll generally receive from a local roofer is unmatched by other contractors and settles the debate for us here at RoofCrafters.
Am I Ready to Hire a Contractor for My Roof?
You might be! Whether you need repairs or a replacement, know that there's always a contractor in your area that'll give you excellent service. But make sure you do the proper research to ensure you find one that will work for you and your precious home.
Now that you're officially informed on what contractors can service your roof along with their pros and cons, you may be wondering where you can find a superb roofing contractor. If you have any questions or concerns and are ready to get connected with an expert, RoofCrafters is prepared to assist you! We recommend taking a look through our learning center to give you a glimpse into the RoofCrafters team's mission.
Here at RoofCrafters, we get that roofing decisions can have you lost in a sea of decisions, choices, and potential plans. That's why it's essential to understand that there are dedicated professionals who can help make the process a breath of fresh air for you! If you want to get in touch with our kind representatives, feel free to make your way over to our contact page. No matter your roofing situation, we want you to know that we have your back!
My name is Anthony, and I am the lead estimator of RoofCrafters' Georgia/South Carolina division. The roof is the most important part of a structure, and people count on that to protect themselves and their families. That is one of the many reasons why I love my job and enjoy coming to work every day. The continuous training, honesty, and providing the customer with the Roofcrafters experience is what makes me the best in the business.