How Do I Pick a Reliable Roofer?
March , 2023 | 6 min. read
By Macie LaCau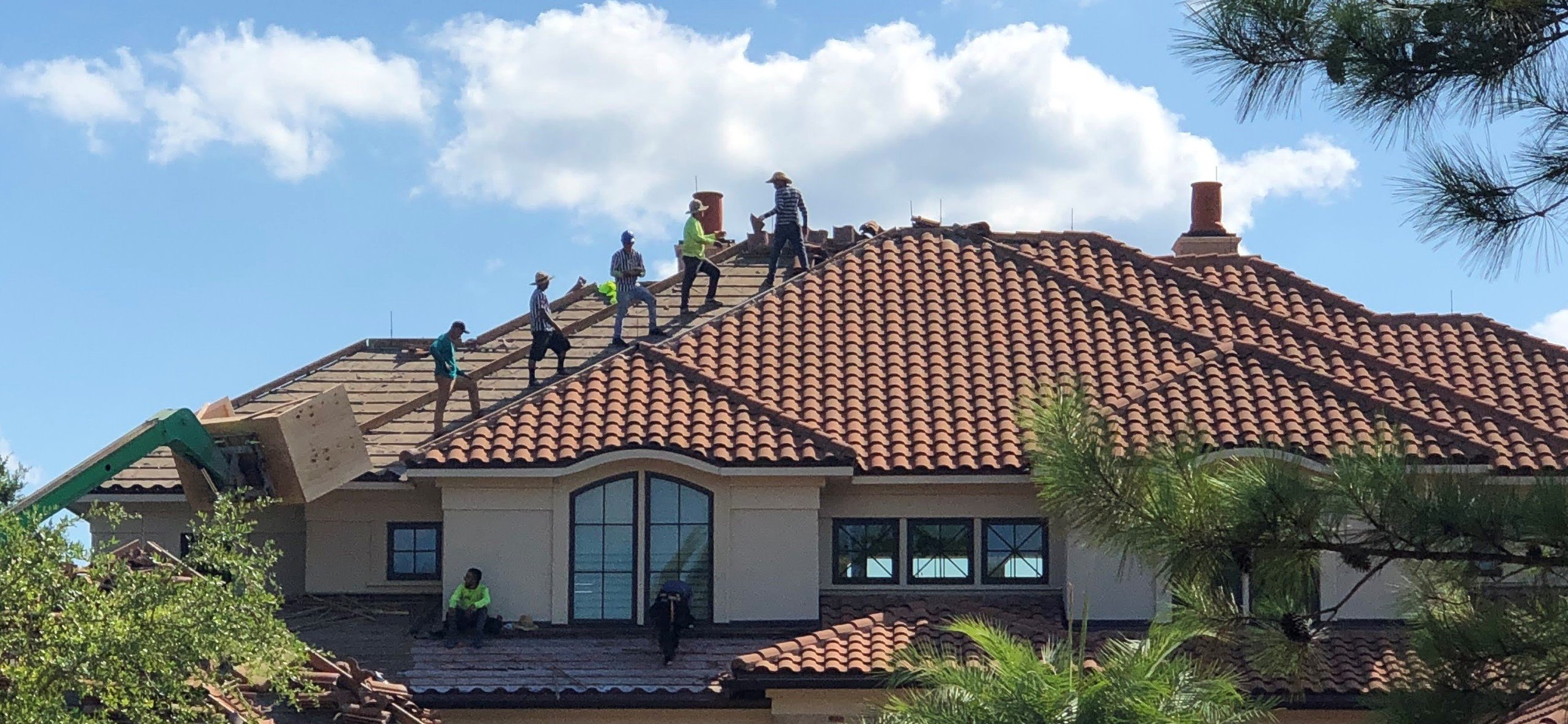 Choosing anyone to work on your home is a huge deal! Not only are they taking on a project, but they're also being trusted to care for the surrounding areas of your home while they're doing it. This is no small task, even if the work that needs to be done is minimal.
Choosing a professional roofer is no different than hiring anyone else to come to your home. You have to research, research, research! It's simple to hop online and choose the first person with a 5-star review you see, but there's a lot more you should look for when on the hunt for a roofer. Not all of them have the skill and honesty it takes to turn short-term clients into long-term relationships.
What should you look for in a roofer? We're so thrilled you stopped here because RoofCrafters has been a trusted name in roofing for nearly thirty years. We've served Georgia, South Carolina, and Florida residents with stunning roofs long enough that we know what it takes to be more than just an average roofer. No matter who you choose for your next roofing project, we want YOU to be happy with your results. Choosing the proper roofing professional makes all the difference.
In this article, we've compiled some of the top questions that are essential to ask yourself when you meet the roofer that'll potentially take on your next repair or replacement. Just by considering these valuable points, you'll have all the knowledge you need to find a contractor who can give you a sparkling new roof and so much more! Let's start, shall we?
6 Crucial Questions to Ask Yourself About Your Potential Roofer
There are a few essential things everyone who holds the title "roofer" should also keep close. If you run into a roofing contractor that doesn't check these questions off the list, it's probably your best bet to move on and find someone who does. No matter where you live, there are always professional roofers to be found. Taking that extra time to really do a deep dive into your options is crucial for your home, wallet, and peace of mind.
Is the company insured?
Stay far away from a roofer that's uninsured in your state. When a roofer has professional insurance, they're held liable for potential mistakes they make during your repair or replacement. Without it, you're unfortunately responsible for any damage they cause to your roof, which can be a massive headache.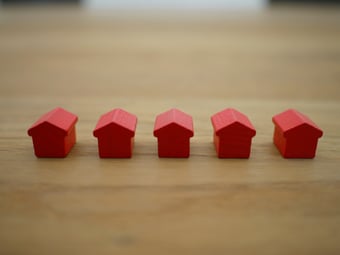 Does the company have manufacturer certifications?
Top manufacturers seek out high-quality roofers to offer their special certifications. This is a huge deal because it means the manufacturer trusts them. It also means they get extended material and workmanship warranties, which also works in your favor. These manufacturers also supply special training to ensure roofers know how to install their products properly.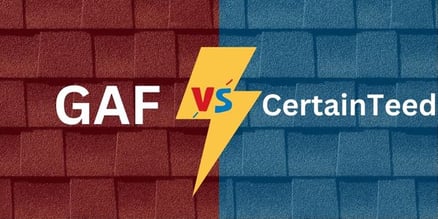 Did the contractor produce a detailed scope of work?
A professional roofer will give you a written quote prior to work as a signal of trust. If a contractor doesn't do this for you, it could mean they're trying to hide something. However, while working, sometimes roofers miss a thing or two that they didn't include with the quote. Having it in writing is essential so you can identify any detailed changes and their costs.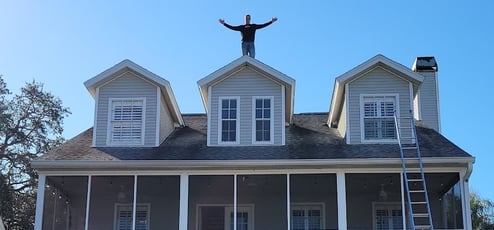 Did the contractor thoroughly inspect my roof?
When a roofer comes to your home to assess damages, the first thing they should do is perform a detailed inspection. They'll examine your entire roof, looking for issues with specific parts of it, to ensure they're aware of everything. If the roofer you called out to your home skims over the roof without actually taking their time, they could miss essential issues.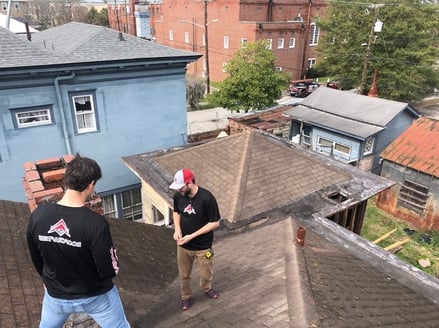 Does the company have a good reputation?
While reviews and good feedback don't necessarily mean everything, they do make all the difference when potential clients are looking at them. A company with many negative reviews and a bad reputation isn't one you want working on your home. Even though it can seem daunting to do the proper research when finding a roofing contractor, it's necessary to find one that's worth your time. Reading reviews and feedback helps establish trust from the get-go.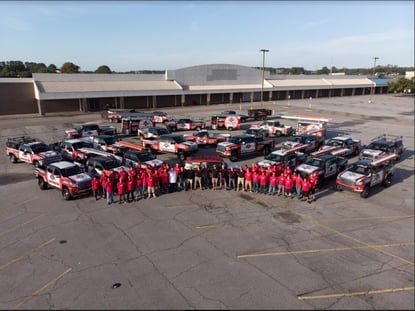 Did the contractor allow me to voice my questions and concerns?
It's crucial to hire a roofer who listens. Regardless of their credentials, you're the homeowner, and your voice matters. If you have questions or concerns, a professional roofer will pay attention. Going unheard can lead to the contractor potentially missing damages, meaning you may have to pay out of pocket to have them repaired. No one wants that, so be sure to work with a roofing expert that wants to hear what you have to say.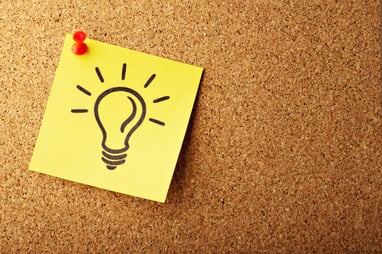 Am I Prepared to Find the Ideal Roofer for My Roofing Project?
You definitely are! With the help of a list like this one, you'll know exactly what you have to ask yourself to find a roofer that'll give you the roof you've always dreamt of. But because we know everyone likes visuals to go along with their reading, we recommend checking out our comprehensive roofer checklist. Have it on hand anytime you're looking for a new roofing contractor, and it'll help you out!
If you're curious about any other roofing-related topics, our learning center is waiting for you to give it a browse! There, you'll find articles we've tackled on everything involving roofing, from specific issues to particular styles and types and so much more. If you're in the market for a new roof, it's the place to go to find answers to some of your questions. You may even learn a thing or two you didn't know before.
You made it- and officially know how to find the perfect roofer for you now! If you have any other questions or concerns regarding your roof, we are excited to assist you. To get in touch with one of our friendly RoofCrafters representatives, head over to our contact page.
I'm a native Georgian who spends my days nurturing my passions and embracing the quiet life. With a penchant for taking the road less traveled, I love discovering new ideas, rooting for the underdog, and taking the long way home. I enjoy spending time with family and friends, writing, and homesteading.