Which Type of Roofing is Best for Hurricanes in Florida?
July , 2022 | 6 min. read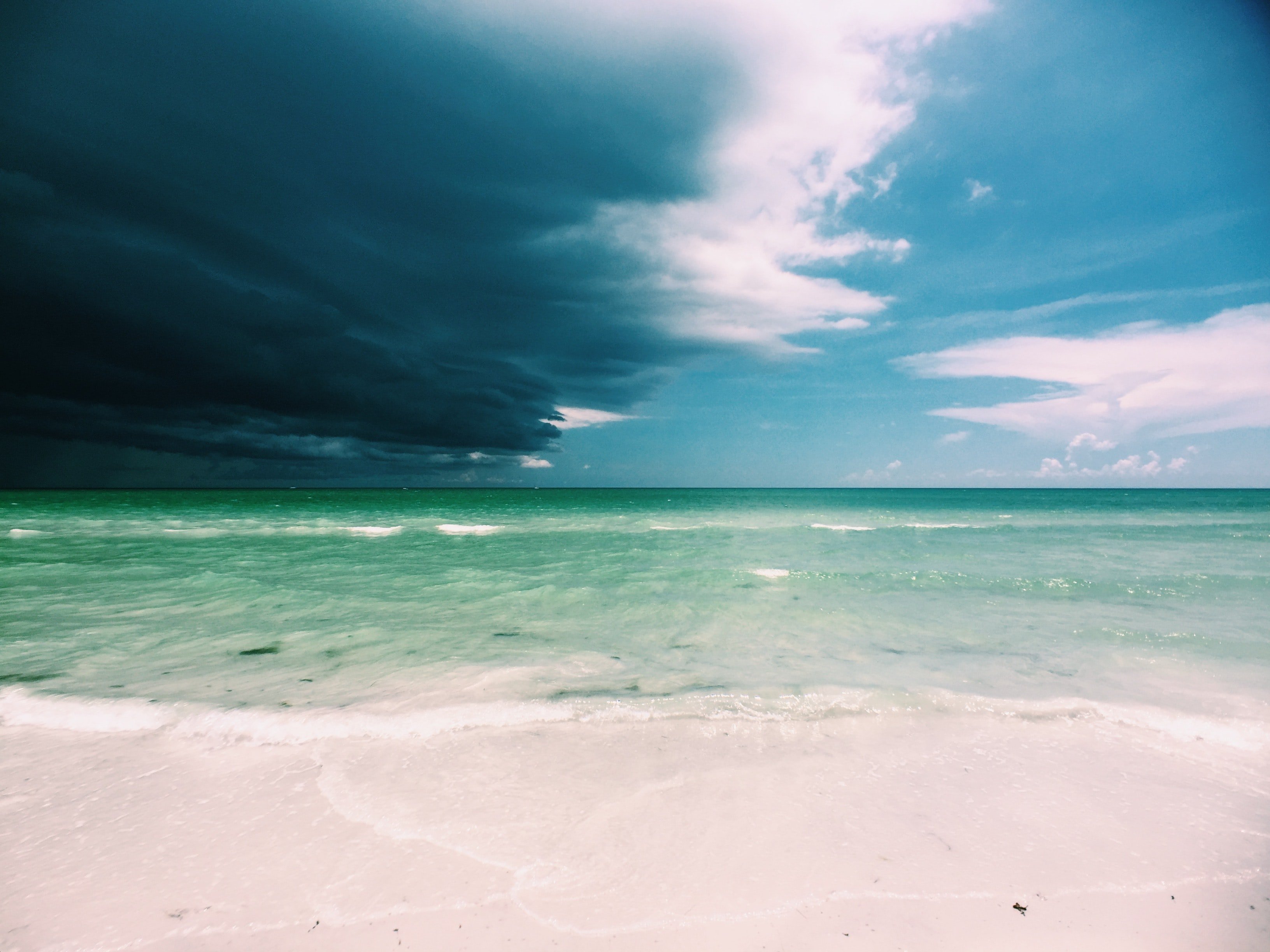 Florida is world-renowned for its sunny and warm climate, white sand beaches, and attractions such as Disney World, the Kennedy Space Center, and of course everyone's favorite, Margaritaville. What Jimmy Buffett forgot to mention though was how bad hurricane season can get here in the Orange State.
"Changes in Latitudes, Changes in Attitudes" rings true for Florida natives living in hurricane-prone regions, even if that's not quite how Mr. Buffett meant it. RoofCrafters has been repairing and replacing roofs destroyed in hurricanes for nearly 28 years now, and we've seen firsthand which types of roofing materials can withstand these wild winds, and which materials fall short.
We want all homeowners facing the brunt of this hurricane season and every hurricane season from here on out to be well prepared with a stable roof on their homes. So, if you're interested in learning more about the best type of roofing material to protect your home and your family during a hurricane, stick around until the end of this article. Let's get started!
Which Type of Roofing is Best for Hurricanes in Florida?
There are many different types of roofing on the market readily available to you the next time you decide to replace your roof, but which one is the best for withstanding hurricane-force winds? Some of your options include:
Metal

Asphalt shingles

Clay and concrete tiles

Slate tiles

Wood shakes
Metal Roofing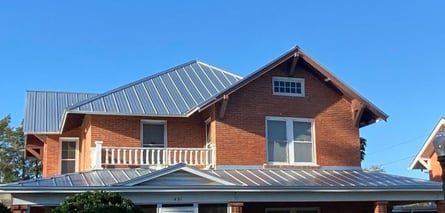 Every homeowner has their own style, and while metal roofing may not fit into your unique aesthetic, it is by far the most secure and safest option available when it comes to withstanding a hurricane. Florida is known for its infamous hurricane season, and if you live in a hurricane-prone region, it's best to choose safety over style. However, if you ask me, I think metal roofs are pretty sleek and provide great curb appeal.
You need a roof that's prepared for high winds, and metal roofs can provide you with that. In fact, according to the Metal Roofing Alliance, metal roofs can withstand gusts up to 180 miles per hour, making them a top choice for wind-resistant roofing solutions. Metal roofs are on the pricey side, but they last far longer than any other roofing material on the market and are the most durable choice.
Asphalt Shingles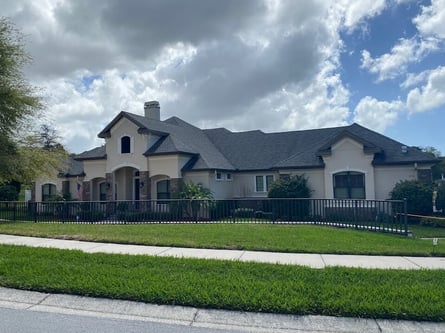 Asphalt shingles are a type of waterproof roofing material. They're relatively inexpensive cost in addition to their longevity and durability making them a popular choice amongst homeowners here in the Sunshine State.
These shingles are made up of a base mat on the bottom, a layer of waterproof asphalt in the middle, and ceramic granules on top. The granules are what provide these shingles with the many different colors that you can choose from to fit the vision you have for your home.
There are four different types of asphalt shingles that you can choose from. These are known as three-tab shingles, architectural shingles, upgraded architectural shingles, and designer roof shingles. While asphalt shingles are waterproof, sadly they're not quite as wind resistant as metal roofing, making them a poor choice for hurricane-prone regions. Asphalt shingles can withstand winds of up to only 110 miles per hour, and hurricanes and other harsh weather conditions may drop their longevity down to 15 years.
Clay and Concrete Tiles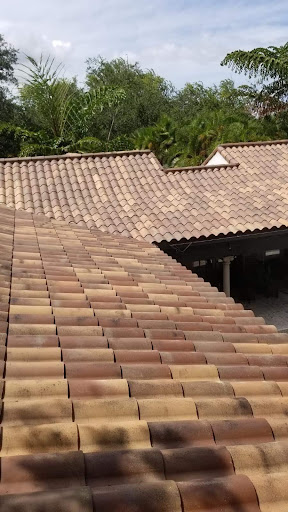 Clay and concrete tiles are not only a highly aesthetically-pleasing roofing option for many homeowners but a great option for those of you facing the brunt of this hurricane season. These tiles come in a variety of colors customized to match the architecture of your home and are a popular choice amongst upscale communities.
Looks aren't everything though, right? While I'm certain they have a great personality too, what makes them an even more attractive option is the fact that they can withstand wind resistance of up to 130 miles per hour. While wind speeds during Florida storms can sometimes exceed 130 miles per hour, you may only need minor repairs or tile replacements afterward. Just like metal roofing, clay and concrete tiles are on the pricier side of things but are worth it to those wanting curb appeal and safety during the summer months when hurricanes tend to rear their ugly heads.
Slate Tiles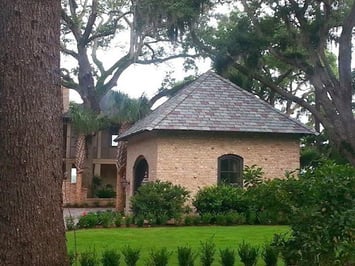 Slate tiles are one of the most eco-friendly roofing materials on the market, and that fact alone makes them appealing to many homeowners. Although, slate tiles have their disadvantages when it comes to hurricanes. They tend to be on the heavier side, and like asphalt shingles, this material can only withstand an average wind speed of about 110 miles per hour. Because of the weight of the tiles, they can potentially cause damage if they come loose and airborne during a bad storm.
Slate tiles have their advantages too, though! They're naturally beautiful and have a longer lifespan compared to many other roofing materials. Slate roofs oftentimes come with a 50-year warranty, and are made from high-quality metamorphic rock, which can last you well past 100 years with proper maintenance.
Wood Shakes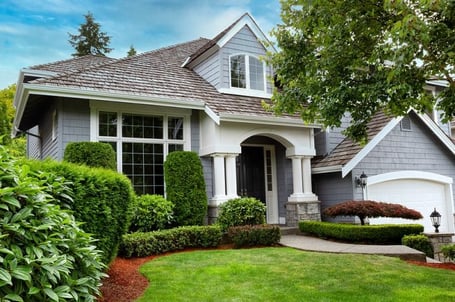 Photo Credit: Elite Remodeling Services
Last but not least on the list is wood shakes. Wood shakes are rustic wooden shingles that are made from split logs. They tend to be more wind-resistant than the tiles mentioned above (clay, concrete, and slate), but fall short compared to metal. When it comes to cost, wood shakes are more expensive than traditional asphalt shingles, especially if you go for traditional or handmade shakes.
Wood shakes can handle up to 170-mile-per-hour winds, making them a decent choice for homes in regions prone to nasty storms. While they add a beautiful look to any home, it's important to note that they require much more general maintenance than other roofing materials if you want them to last and continue operating at their best.
Can My Roof Withstand a Hurricane?
To know if your roof is ready and able to withstand a hurricane, it's important to have your pre-hurricane season roof inspection. Be sure to schedule your appointment or any necessary repairs promptly. Finding a qualified contractor in your area may seem tricky, but with our "Top 10 Most Critical Questions You want to Ask Your Potential Roofing Contractor", finding a roofer you feel most comfortable to complete the job will be a breeze.
Now that you know which types of roofing material are best for withstanding hurricanes, and which fall short, you'll be able to make the best, most educated decision for your home. If you live in a hurricane-prone area and are considering replacing your roof sometime in the near future, remember that metal, tiles, and wooden shakes are all great options.
If you're ready to start your hurricane roof-proofing project, schedule your inspection with RoofCrafters. One of our friendly representatives will reach out and get you penciled in with a roofing contractor at your earliest convenience. In the meantime, check out our article, "How to Prepare Your Roof for a Hurricane" for some tips and tricks to have your roof operating at its best during hurricane season.
My name is Cassie, and I'm the Content Manager here at RoofCrafters. I was born and raised in Chicago, Illinois, and made my way out to Florida post-college graduation. I'm incredibly passionate about writing and creating valuable content that helps others with the collaboration of my marketing team. When I'm not working, I enjoy shopping (a little too much), spending time at the beach, and reading!