What is Dec-Tec Roofing Membrane?
December , 2022 | 7 min. read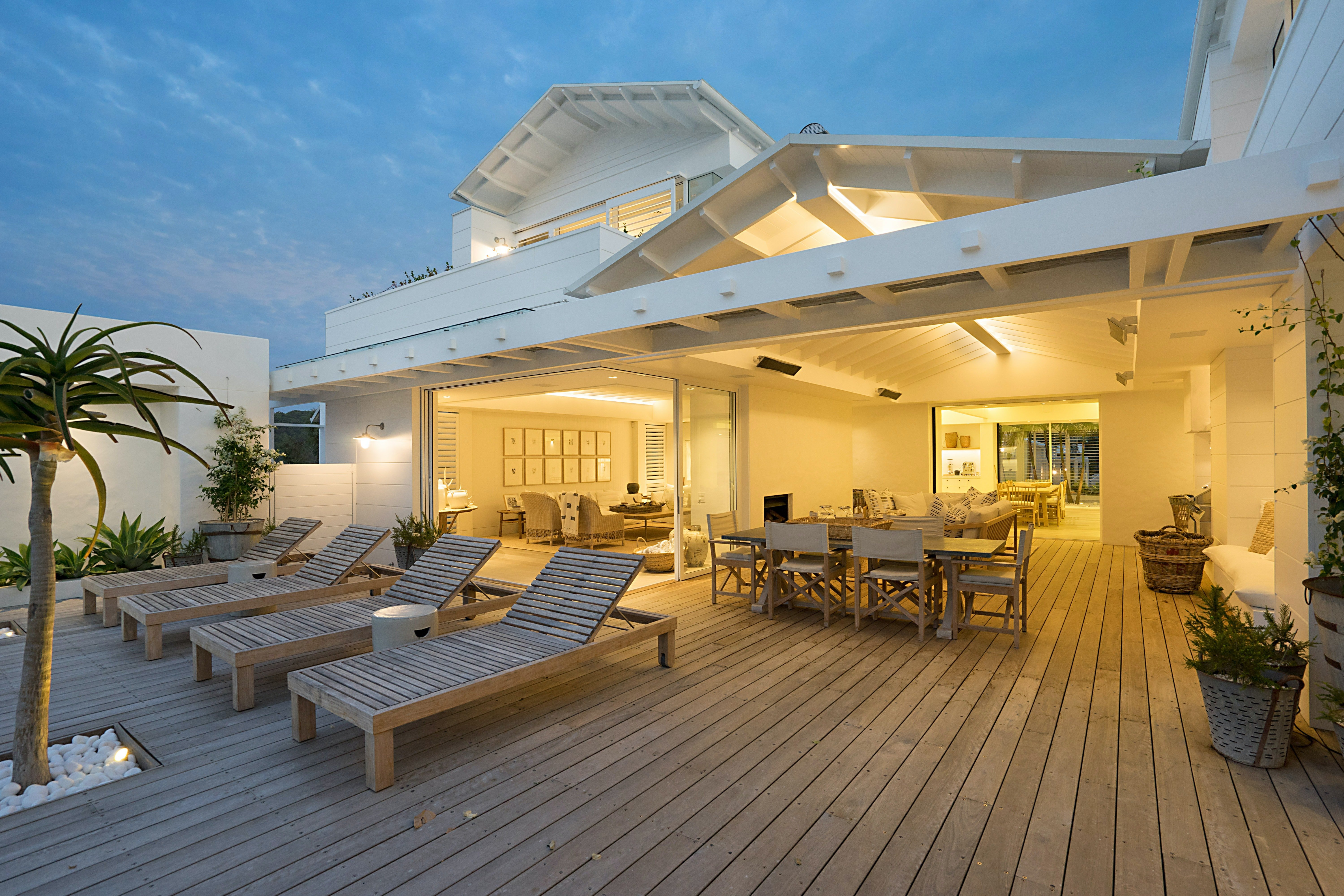 Nothing is quite as disconcerting as discovering you have a roof leak, especially if you've dealt with one before. Whether the leak is a slow-moving drip, or rather a gushing waterfall into your home, it's safe to say that most people want to know how they can quickly and inexpensively fix their leak and avoid having to use Grandma's spaghetti-stained Tupperware under the offending water source in the future.
RoofCrafters has been repairing roof leaks for nearly 30 years, and we know all too well that by the time the homeowner discovers a leak, it has probably been percolating into their home for weeks or even months. What's even more distressing is when a homeowner knows they have a leaky roof but can't locate the source, which can and will cause more than cosmetic damage to their home.
These pesky leaks can cause everything from mold to electrical short circuits and fires. If you're ready to kick future roof leaks to the curb and invest in a high-level roof waterproofing solution, it's a good thing you're here. In this article, you'll learn about the leading innovator of waterproofing PVC technologies called Dec-Tec, and the many wonderful reasons you should consider installing it on your roof, besides the obvious prevention of roof leaks. So, toss out that Tupperware and let's get started!
What is Dec-Tec?
So, what exactly is Dec-Tec? Dec-Tec is a PVC single-ply membrane that's most commonly used for decking balconies, decks, and roofs. Homeowners who opt for this waterproofing system for roofing purposes are ensured of a watertight system and high-end aesthetics to boot. Dec-Tec is a premier choice for any homeowners who wish to prolong the lifespan of their roof, or for someone looking to transform their existing flat roof into an outdoor living space, such as a lanai.
In the past, waterproofing methods haven't always been the most appealing, but Dec-Tec is different. With a wide range of colors and styles, there's a beautiful choice for every homeowner and a sure way to add curb appeal all while maintaining an impermeable layer. Style and functionality, folks!
What You Need to Know About Dec-Tec
Before choosing the best-fit waterproofing solution for your roof, there are a few things you should keep in mind about Dec-Tec including:
Warranties

Approved roofing substrates

Roofing membranes/color options

Waterproofing

Mold resistance

Durability

Maintenance

Warranties
In the roofing world, when you think about warranties, two things come to mind:
Workmanship warranties

Manufacturer warranties
To break it down, a roof workmanship warranty works like insurance in that it protects your investment from manufacturer defects and shoddy workmanship. Most roofing systems come with several warranties. A manufacturer's warranty typically covers both the roofing materials (shingles or metal) and underlayment for 20-50 years. If you purchase a material-only warranty, should the shingles or metal deteriorate before the warranty is up, the manufacturer would be required to replace them.
When it comes to Dec-Tec, their warranty covers the membrane only. Dec-Tec membranes come in two levels of thickness, which are 60 mil and 80 mil. All 60 mil membranes carry a 10-year warranty, while all 80 mil membranes carry a 20-year warranty.
Approved Roofing Substrates
A roofing substrate is the roofing surface that your new roofing system is applied on, which is usually referred to as the roof deck. However, some roofers will apply a new roofing system directly onto the pre-existing roof depending on several different factors. Essentially, the roofing substrate is responsible for supporting the new additional elements.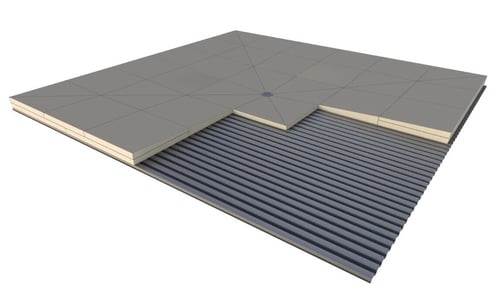 As per Dec-Tec's substrate requirements, the minimum wood decking requirements are 5/8" tongue and groove CDX plywood, or 3/4" APA (American Plywood Association) sub-flooring tongue and grove plywood. A top layer of DensDeck prime insulation can be added. For a concrete deck application, concrete should be non-primed above-grade concrete.
Membrane and Color Options
Now comes the fun part: Dec-Tec colors and styles! Dec-Tec offers two different lines which include:
The Classic Line

The Cool Line
The Classic Line offers 9 membrane color choices → Ashdown, Grafton, Brick, Rowan, Bronze, Harland, Solid Grey, Solid Beige, and Granite. All Classic Line membranes are offered in 60 mil. Brick, Bronze, and Granite are offered in either 60 or 80 mil.
The CoolStep Line offers 4 membrane color choices → CoolStep, CoolStep Copper, CoolStep Sandalwood, and CoolStep Slate. All CoolStep membranes are 80 mil.
Waterproofing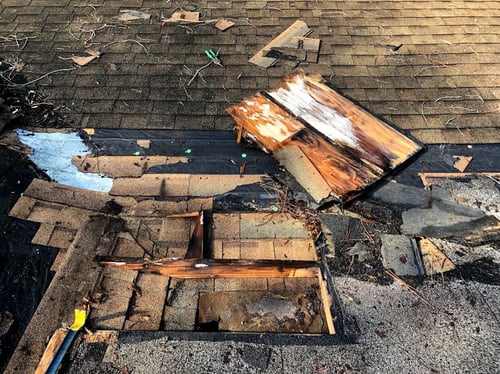 The main reason Dec-Tec is so appealing is due to its waterproofing abilities. If you're a homeowner who has struggled with roof leaks much like the photo above that resulted in expensive repairs, Dec-Tec is a great choice for you. In fact, it's the best choice. This application promises to provide top-tier water-sealing technologies for your home, allowing you to keep a little more cash in your piggy bank by mitigating roof leak repairs, but best of all, peace of mind.
Mold and Algae Resistance
For those of us living in the Southeast, we know that mold and algae are oftentimes unwelcome guests in our homes and on our roofs. Heat and humidity provide the perfect living conditions for mold, mildew, and other unmentionables, but not with Dec-Tec. Due to its water-wicking abilities, premature roof cracking and deterioration due to humidity won't be welcome anywhere near your home.
Durability
Another reason Dec-Tec is so special is because of its high level of durability. Dec-Tec membranes are high traction solutions, which ultimately means that they can withstand unfavorable weather conditions for decades including intense heat, bitter cold, as well as rain, hail, and wind. Dec-Tec refuses to crack, peel, or wear down no matter how much friction your roof faces throughout the years.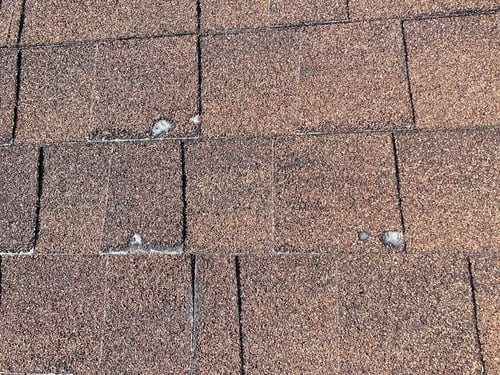 Maintenance
Your roof is one of, if not the most, important components of your home. It protects you, your family, and your precious belongings from the elements. Whether you want to or not, you need to perform routine roof maintenance. If you don't, you'll be dishing out some serious cash on a new roof prematurely. Dec-Tec is no exemption, and it's incredibly important to maintain.
Is Dec-Tec a Good Fit for Me?
If you're a homeowner who's seeking a long-term waterproofing solution that's not only aesthetically pleasing but capable of lengthening the lifespan of your roof, Dec-Tec is the perfect choice for you. Say goodbye to pesky roof leaks and hello to durability, affordability, and style when you opt for this marvelous membrane. If you're feeling optimistic about Dec-Tec and what it has to offer, be sure to visit the company website for more information.
RoofCrafters knows that roof leak repair projects can be stressful, and asking for help can be hard. We're well-versed in Dec-Tec application methods, so when you're ready to take that jump and bid your roof leaks farewell, we've got your back. Drop us a line on our contact page, and one of our friendly representatives will be in touch with you to schedule your inspection.
If you're still feeling a little apprehensive and want to learn more about roof leaks and roof repairs, check out the extensive resources we have listed for you in our learning center. We recommend reading, "The Most Common Causes of Roof Leaks", so you can better understand why your roof may be leaking and how to mitigate any further damages.
My name is Anthony, and I am the lead estimator of RoofCrafters' Georgia/South Carolina division. The roof is the most important part of a structure, and people count on that to protect themselves and their families. That is one of the many reasons why I love my job and enjoy coming to work every day. The continuous training, honesty, and providing the customer with the Roofcrafters experience is what makes me the best in the business.