Sustainable Roofing: All About Wood Shakes and Shingles
May , 2023 | 6 min. read
By Macie LaCau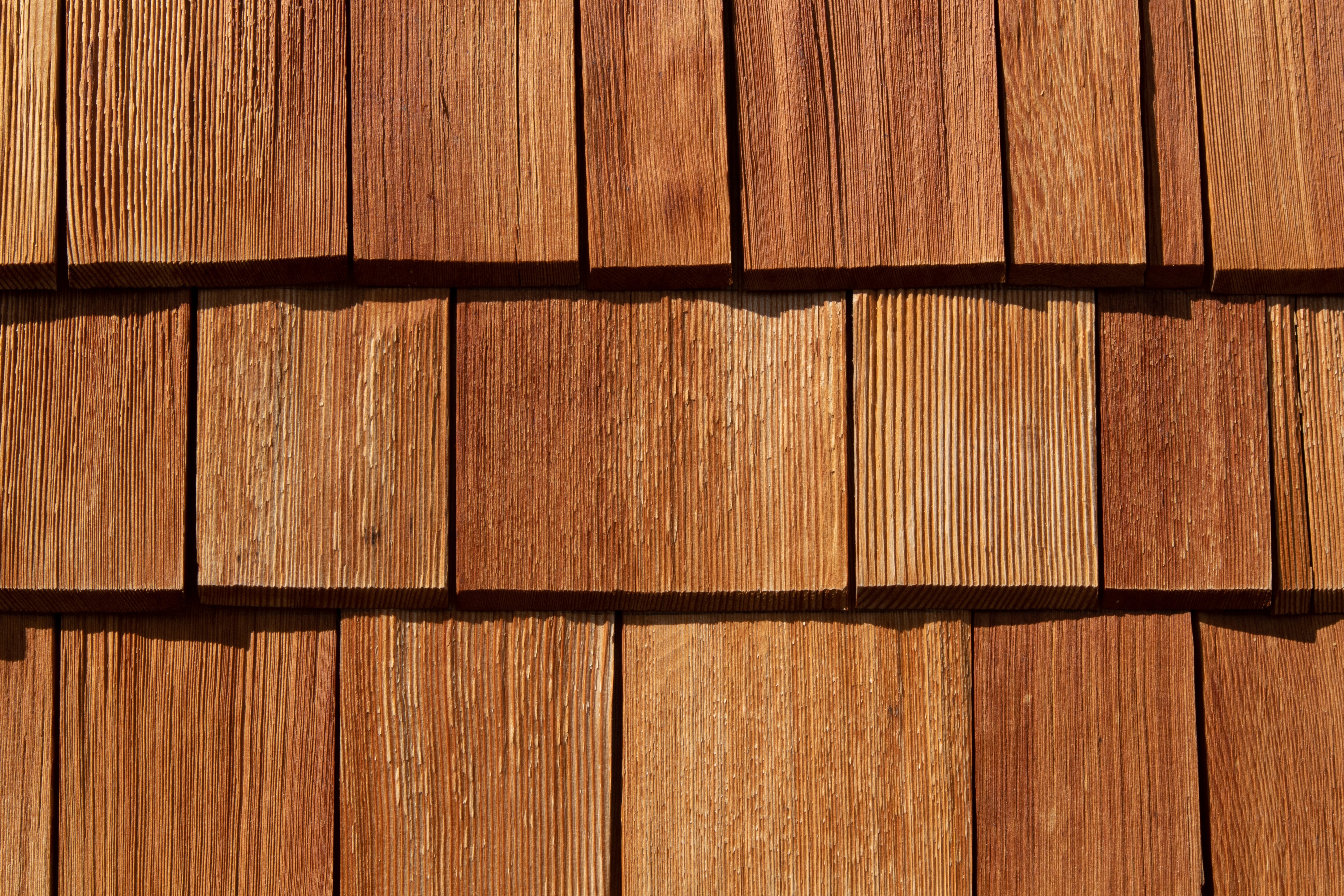 Sustainable practices are all the rage right now, with a new generation of homeowners taking the stage (actually, grabbing their keys.) Being environmentally friendly goes beyond what you put on your skin and how much plastic you consume. Consciously putting your home together can positively impact the environment in a big way- and it begins with your roof. If sustainability means a lot to you, wood shakes and shingles are a terrific choice.
RoofCrafters has repaired and replaced wood shake roofing systems for nearly three decades, and we have a few notes to share with you about what we know. With the world and homeowners' needs changing over time, it's handy to know what each roof type has to offer in the "green" arena.
This article takes you on an informative journey regarding wood shakes and shingles- one of the most environmentally-conscious roof options that are available today. Once you're finished reading, you'll have a grasp on whether they're the option for you or if you should seek a different type of roof style and material. Are you ready to begin?!
What Are Wood Shakes and Shingles?
Wood shakes are wooden shingles that are made from split logs. They give a classic, rustic look to the homes they adorn! Wood shakes operate particularly well on steep-sloped roofing systems. They're generally considered wind and hurricane resistant but require regular maintenance because of their "natural" nature. Though they're made to last, the upkeep needed to keep them performing at their best can be a turn-off for some homeowners.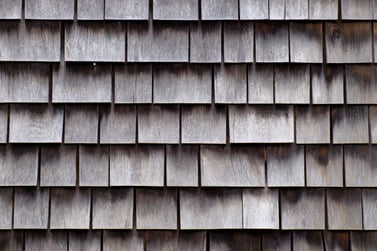 For clarification, wood shakes and shingles are very similar, besides the way they're cut and shaped. Wood roofing, in general, has regressed slightly in popularity over the years due to the rise of less-expensive and more weather-proof choices. While they're an excellent choice for subtropical climates, you won't see them incredibly often- mainly in old-world communities. That doesn't mean they aren't still a fantastic option, however. Your personal preference and climate play a huge role in your final selection.
The Drawbacks of Wood Shakes and Shingles
As mentioned above, wood roofing options do need a little more TLC than you may imagine because of what they're made of. Common issues with wood shake and shingle roofing include:
Weathering and Fading (Graying)

Regular Chemical Treatments

Mold and Mildew Growth

Loosening and Fracturing
It's essential to keep in mind that there are pitfalls with absolutely any roof type you can imagine. Even the more common options, like asphalt shingles, come with potential drawbacks, so before you rule out wood shakes and shingles, take a look at some of their positives.
The Benefits of Wood Shakes and Shingles
Wood shakes are classic and visually attractive- arguably one of the most aesthetically pleasing among all roof options. While newer materials like asphalt shingles are commonly used these days, that doesn't mean wood shakes and shingles don't have their own unique purposes.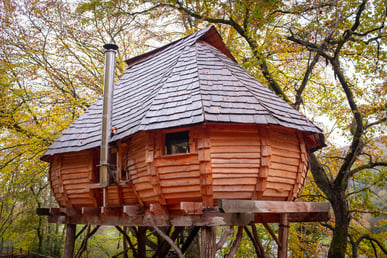 Wood shakes and shingles also provide superior insulation for the home- meaning they help keep it warm during the winter and cool during the summer. They're also highly resistant to wind damage, which is essential if you live in a coastal region or state like Florida. They may even make your home as a whole stronger! Wood shakes and shingles are known to improve a home's stability.
Are Wood Shakes and Shingles Truly Sustainable?
According to experts, these are one of the only genuinely sustainable roofing options because wood is a sustainable resource if it's harvested from ethical sources. Wood shakes and shingles do require more energy to produce, however, and aren't as durable as some of the other available options. Disposing of wood is easy as long as it hasn't been treated with preservatives and synthetic additives, which is standard practice in the roofing industry. Wood is a more sustainable choice, though, especially if you live in an area that produces it locally.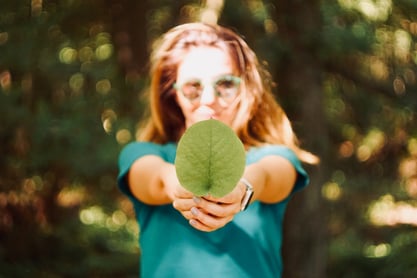 No roofing option is true-blue, 100% "green," but wood shakes and shingles are one of your best bets if you're trying to make less of a footprint, so to speak. On the sustainability chart, it's pretty high up there, along with metal roofing.
How Much Do Wood Shakes and Shingles Cost?
While we'd love to give you an exact amount- it just isn't possible without having more details about your specific home. There are several factors that go into how much a new wood shake or shingle roof will cost, including:
Cost of Labor

Square Footage of Home

Location

Condition of Home

Roof Materials
Different roof types vary significantly in price. For example, an asphalt shingle roof could cost anywhere from $7,300 to $19,000, while pricier options (like wood shakes and shingles) could run you up to $70,000. The standard life expectancy of a wood shake roof ranges from 30-50 years under optimal conditions. The better shape you keep your roof in, the longer it'll last, and the later you'll have to worry about buying a new one.
Are Wood Shakes and Shingles Right for My Home?
They may be! We hope this guide helped you get one step closer to the roof you've always dreamed of. If you need a little extra help deciding, though, seek out a trustworthy roofer. They're there for a reason- to take a little bit of the stress of the roof replacement process off your shoulders. Before you get in contact with a roofer, though, feel free to take a quick look at our comprehensive checklist to ensure you know who to look out for when searching for one.
If you haven't checked out our learning center, what're you waiting for? It's full of vital information you should know about roof sustainability and how to approach it in a way that benefits you, your home, and our planet!There's a little something for every reader, so it's a must if you want to fill your brain with facts and helpful information. Research is always a great idea, and we can help you with that!
If you have any questions or concerns regarding the livelihood of your roof, RoofCrafters is more than delighted to assist you. To get in touch with one of our unforgettable representatives, head on over to our contact page.
I'm a native Georgian who spends my days nurturing my passions and embracing the quiet life. With a penchant for taking the road less traveled, I love discovering new ideas, rooting for the underdog, and taking the long way home. I enjoy spending time with family and friends, writing, and homesteading.