Can I Install Skylights on My Flat Roof?
March , 2023 | 5 min. read
By Macie LaCau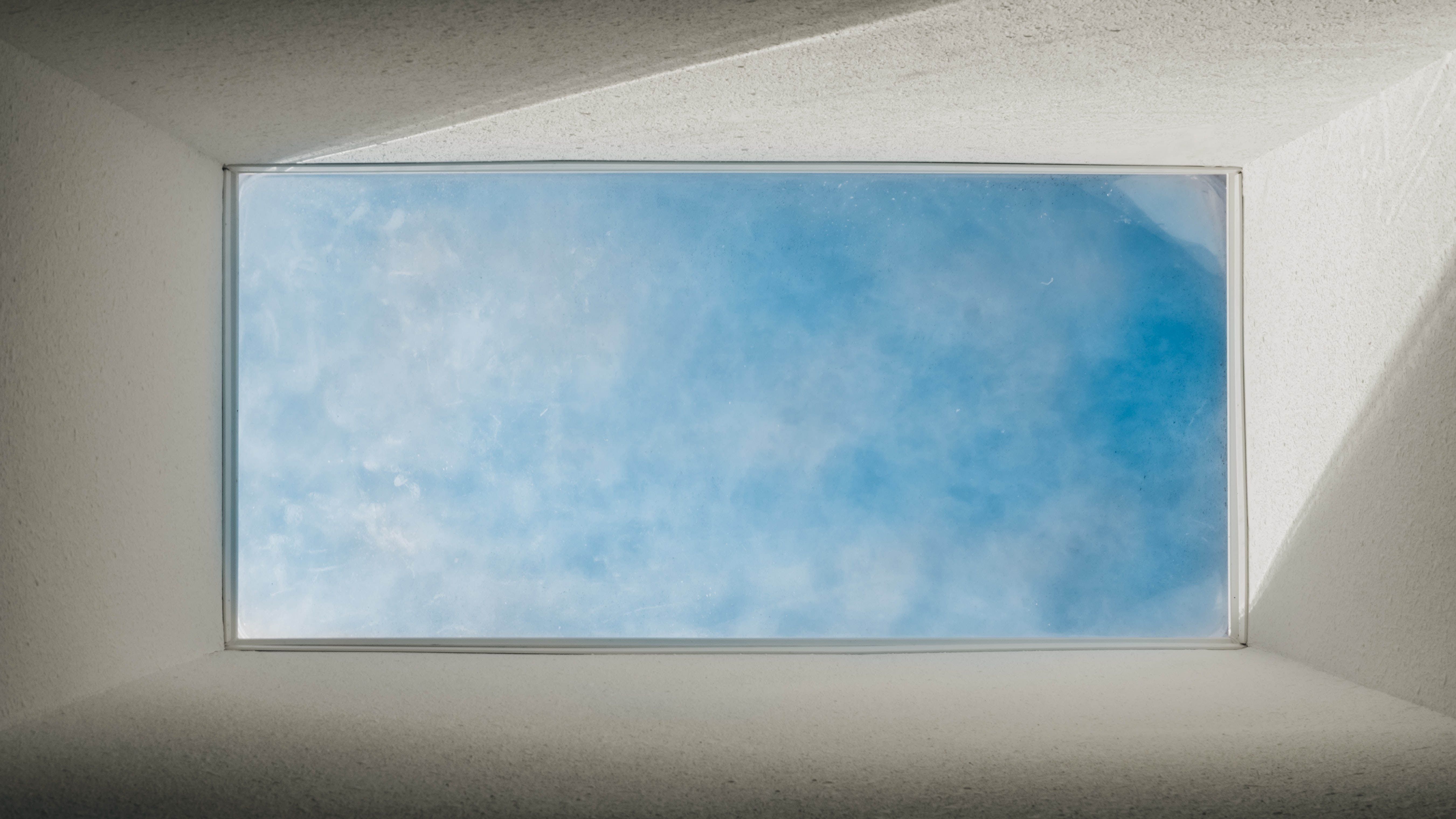 I'm sure you've wondered how differently your home would feel with a skylight illuminating from the ceiling. Providing balanced, natural light from above, they can brighten your home and make colors appear more true. Unlike windows, which provide unreliable lighting depending on the time of day, skylights lay out a balance that fills all corners of a room. Doesn't that sound refreshing?
At RoofCrafters, we get it. We've been installing skylights on every roof type for three decades and know how much a new one can transform a dull, poorly-lit room to a luminous sanctuary. The appeal of your home is all the rage these days, and skylights can help you win over the neighborhood.
Not to pull you out of your new skylight daydream, but there's a question I believe you're looking for an answer to. Before getting one installed, it's essential to understand what type of roof you have. If you have a flat roof, it's easy to see why you may wonder if skylights are an option for you. Flat roofing systems can be a little complicated when it comes to things like repairs, but what about skylight installation?
We're happy you're here because, by the end of this article, you'll know all the details about skylights and if they're an option for your flat roof. Being in the know when it comes to what you can and can't do on your flat roof will help you make more informed decisions as a homeowner. If you're ready, let's begin!
Can Skylights Be Installed on a Flat Roof?
The short answer is, yes, skylights can be installed on flat roofs. Skylights are actually known for their versatility and can be placed on any home, ranging from modern designs to contemporary houses with peaked roofs. There are a lot of skylight options to browse through, though. How do you know which skylights suit flat roof types?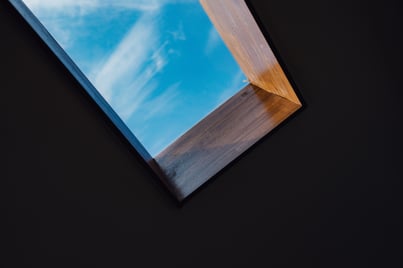 VELUX, a company specializing in skylight products, is America's most sought-after skylight enterprise. They make a variety of high-quality skylights, including options made exclusively for flat roof types! They're a great place to start when it comes to flat roof skylight installation.
So, now that you know skylights are an option for flat roofing, we should let you in on which options are best suited for them. Not every type of skylight will be a good fit for your flat roof, and you'll discover why below.
The Best Skylight Types for Flat Roofs
There are a couple of issues that can occur with skylights that are placed on flat roofs. The main problem is rainwater collecting on top. Pooling water on a skylight will potentially cause costly water leakage, leading to even more issues.
Because of this potential inconvenience, your installer can choose an option made with curved glass, or they can build the curb at an angle to allow the water to run off the skylight. Below is an overview of each type compatible with flat roofing to help you brainstorm which may be the best fit for your home.
Roof Access Skylight
Roof access skylights are known for pleasing the eye and brightening spaces with natural sunlight's luminescence. Providing access to your roof, you can allow fresh, filtered air through the ventilation flap.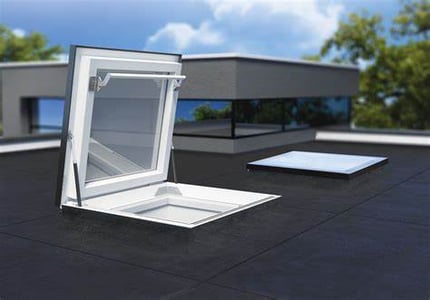 This design features a polycarbonate dome and a 60-degree opening angle. Also, offering a "no leak guarantee," you won't have to worry about the elements making their way into your home! The price of a new roof access skylight ranges from $2,050 to $2,650.
Curved Flat Roof Skylight
This type of skylight is a unique design that was created to transform virtually any space with natural light. Its design allows rainwater to run smoothly off its curvetech glass or polycarbonate dome, preventing leaks.
Curved Flat Roof skylights stand out, offering a modern look and feel. Because of their maintenance-free design, there's no need to clean the glass surface regularly, while toughened glass makes them stand firm against damage. The price for this particular skylight can range from $950 to $1,900, depending on what material and size you choose from.
Fixed Skylight
This design is timeless and clean-cut, allowing light to pour in with a sky view. Whether your space is a game room, work area, or even a bathroom, this is a design that works for everything. VELUX fixed skylights are made with clean, quiet, and safe glass and offer a "no leak promise." Prices for a new fixed skylight range from $1,900 to $4,200.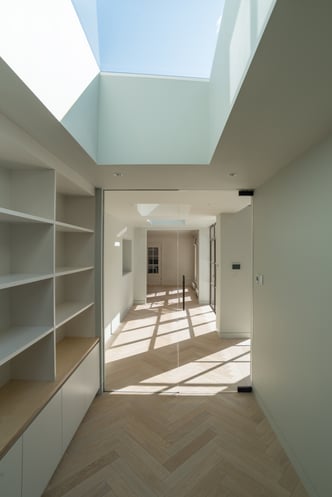 VELUX TCR Sun Tunnel
With a crisp, circular design, the VELUX TCR Sun Tunnel is designed to add a ray of natural light to any part of your home. These are made to capture light through a high-impact dome on the roof, sending it through a highly reflective tunnel. From there, pure natural light is transmitted with no color shift. If you're looking for an option that's modern and functions like a dream, this one may be perfect for you.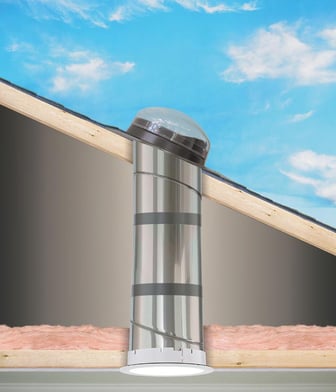 Featuring an adjustable pitch adapter, tunnel installation enables more light to be captured. Another fantastic feature of this skylight is its Flexi Loc System. It's a tunnel connection system that cuts tunnel installation time in half, displaying reflective tunnels that deliver high-quality daylight. Prices for the VELUX TCR Sun Tunnel range from $650 to $2,150, depending on what size you choose.
Are Skylights Right for My Flat Roof?
Skylights are a fantastic addition to any roof, even flat ones! An extra influx of natural light in your home may be just what you need to pull it together. From adding fresh air into your home to saving on energy costs, skylights boast many advantages over regular windows.
Of course, while skylights are incredibly exciting, we understand that you may have more questions. You may even be ready to choose which type of skylight will function best for your home. Know that there are licensed specialists who will help make these decisions easier for you! Always make sure you do the proper research when it comes to finding a roofer. With a little time and effort, you'll find one that fits your roofing project perfectly.
If you feel you're ready to look into your options, RoofCrafters is prepared to assist you. You can get in touch with one of our welcoming representatives by visiting our contact page. No matter your questions, we are here to lend a hand. Meanwhile, feel free to explore our library of resources available to you in our learning center. If you want to get into the nitty gritty of skylights, check out "What You Need To Know About Skylights". It's the perfect in-depth guide to refer to if you're looking into your next steps.
Macie is a native Georgian who spends her days nurturing her passions and embracing the quiet life. With a penchant for taking the road less traveled, she loves discovering new ideas, rooting for the underdog, and taking the long way home. She enjoys spending time with family and friends, writing, and homesteading.